Commentary: Latest suicide stats show Singapore youths are not coping — here's how to help them
In February 2020, then-Nominated Member of Parliament (NMP) Anthea Ong asked then-Minister for Education Ong Ye Kung how many students in the preceding three years had attempted, died by suicide, or suffered from self-harm.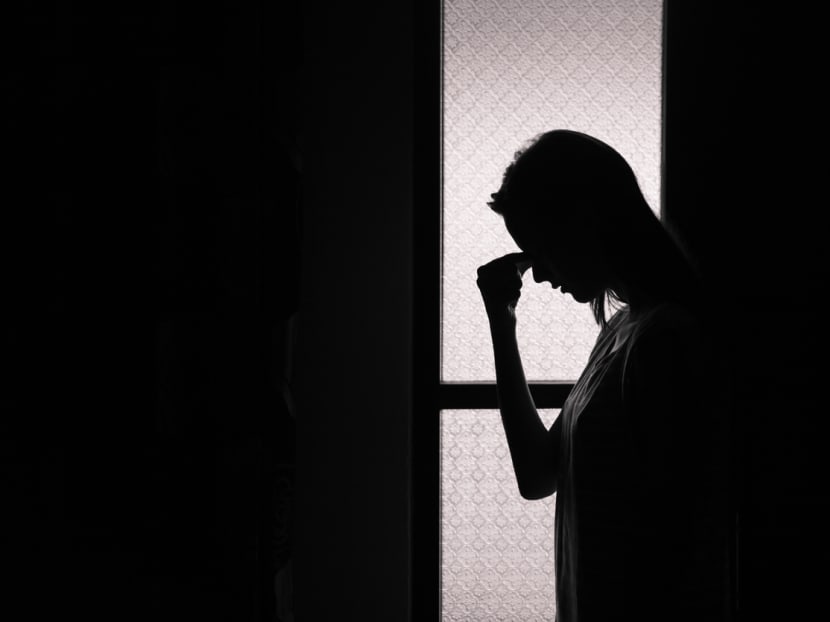 Death by suicide amongst 10–29-year-olds in Singapore is at an all-time high. We should not accept or become indifferent to this tragic statistic.
In February 2020, then-Nominated Member of Parliament (NMP) Anthea Ong asked then-Minister for Education Ong Ye Kung how many students in the preceding three years had attempted, died by suicide, or suffered from self-harm.
Minister Ong declined to share these numbers, arguing that "tabulating and publicising such data can have other implications, such as heightening suicide risk in vulnerable youths".
This, however, is one of the most common myths about suicide — that somehow talking about suicide increases the chance a person will act on it.
It does not. In fact, mental health professionals agree that talking about it (and showing empathy) may reduce, not increase, suicide ideation.
Non-profit suicide prevention centre Samaritans of Singapore (SOS) recently revealed that suicide among youth aged 10-29 has been going up, from 94 in 2018 and 2019 to 101 in 2020, 112 in 2021 and 125 in 2022.
That is 526 young lives lost. Imagine a plane full of our kids crashing every five years and killing everyone on board.
MENTAL HEALTH IS A CONTINUUM
While Covid-19 put the spotlight on mental health and raised awareness on its importance, the stigma associated with having an invisible condition, illness, injury, issue — call it what you want — has unfortunately persisted.
Many still divide in their minds folks who have mental health problems versus those who do not. This creates two significant issues.
One, it makes us label (read: judge) those who have poor mental health as depressed, anxious, angry, or worse, "unstable" or "difficult" people. Instead of being an experience, it becomes their identity.
Second, it unfairly lays the responsibility on the individual. If one believes that most people do not experience poor mental health, then those who do must be weak, have done something wrong, or, worse, are self-obsessed.
But the truth is mental health is a continuum ranging from in crisis to thriving, and all of us live on it.
Understanding the breadth of factors that contribute to where one is on that continuum on any given day is key.
While the work of organisations such as SOS is crucial, we must look upstream to understand the circumstances leading to someone making the distressing decision to end their own life.
As SOS chief executive Gasper Tan said: "Collective efforts to address underlying causes, like mental health challenges, social pressures and economic uncertainties, must take priority."
At Talk Your Heart Out (a therapy platform), 80 per cent of our clients are under age 35 and they seek counselling for a variety of issues, the top one being self-esteem.
This is followed by relationship issues, workplace stress, anxiety, and depression. Many also face an identity or existential crisis.
Often, people believe that suicide happens suddenly and without warning. The truth is we all face numerous stressors in life but sometimes the issues snowball, circumstances worsen, or conditions deteriorate.
If left unchecked, for some, it can become all too difficult to manage.
GROWING BODY OF EVIDENCE THAT ALL IS NOT OKAY
Statistics have a way of depersonalising the issue. Yet, they are crucial to understand trends.
You can ignore the findings of one survey, question the methodology of another, but when all of them are pointing to a single truth — that our youth are not coping — we should sit up and listen.
In Singapore, more than three in 10 youth have poor mental health. One in 10 teenagers suffer from a mental health disorder. Depression diagnosis amongst the young in Singapore grew four-fold between 2013 and 2018.
In the United States, a Centre for Disease Control and Prevention (CDC) survey found that nearly 30 per cent or one in three high school girls made a suicide plan.

One in three.
In Singapore, we do not have a sense of how often our youth are thinking about suicide because we do not measure this.
A recent Singapore Management University survey found that more than eight in 10 Singaporeans associate suicide with stigma, and only one in three said they "will do something to help" someone who shares personal thoughts of suicide.
We are scared to even ask someone if they are suicidal, let alone help them, such is the shame associated with it.
We need better data to understand the underlying issues driving up suicide rates.
Death completed by suicide itself is a crude statistic to measure the mental health crisis amongst our youth as many more are attempting or contemplating suicide. Others may also be engaging in self-harm, or other maladaptive behaviours.
Instead of focusing our attention on how to predict or prevent a suicide, we must understand that record rates of youth suicide around the world are a consequence of a much deeper struggle an entire generation is facing. 
WHERE TO FROM HERE?
The Government set up an Interagency Taskforce on Mental Health and Well-being in 2021 which is set to deliver a national strategy by the end of this year.
Separately, the Institute of Mental Health (IMH) has announced its first comprehensive nationwide study to assess the state of mental health among youth with results expected by end 2024.
I hope these reviews shed more light on the issue and lead to some bold solutions to address the steep decline in mental health of our youth.
Perhaps, a ban on phones in school or legislation to raise the minimum age teenagers can join social media. While platforms already require kids to be at least 13, this is not enforced well and may be too low anyways according to US Surgeon-General, Vivek Murthy.
Both phone bans or a minimum age will work only if the rules are enforced well and applied equally to everyone.
If not, if there is a fear of missing out, youth who can't get access to their devices or social media accounts may skip school, falsify their age, or engage in identity theft just to get access.
Both these suggestions are seriously being debated in the US where Dr Murthy recently warned that "social media may perpetuate body dissatisfaction, disordered eating behaviours, social comparison and low self-esteem, especially among adolescent girls".
Research psychologist Jean Twenge has also argued that there is an indisputable link between the rise of smartphones and social media in 2010-11 and a decline in teen mental health globally.
She found, for instance, that in 36 countries around the world, adolescent loneliness begins to increase after 2012.
"There was a fundamental change in the way teens spent their time outside of school starting in that same time period, early 2010s. And that coincides, with pretty good precision, with when mental health started to suffer," she said recently during an interview with New York Times columnist Ezra Klein on the global mental health crisis among youth.
Ever since the exchange between NMP Anthea Ong and Minister Ong in 2020, awareness has increased, especially amongst our youth, and more are willing to seek help.
But suicides, unfortunately, continue to climb with countless more suffering in silence. A whole-of-community effort, led by the Government, is needed to reverse this trend.
The Government has shown in recent times that it is able to move quickly to establish a parliamentary select committee or conduct a special ministerial review to investigate an issue it deems to be of public interest in an open and transparent manner.
This includes sharing more data and information, holding public hearings and debate, as well as listening to a broad range of stakeholders and experts.
Similar urgency, transparency, and honesty is required to address this national crisis. Our youth deserve nothing less.
ABOUT THE AUTHOR:
Chirag Agarwal is the co-founder of Talk Your Heart Out, a Singapore-based therapy platform.