From construction to cakes: What a man's job switch tells us about how S'pore looks at skills
A friend of mine recently lost his job in the construction sector. He was a highly-skilled and experienced tiler and plasterer. I asked him if he was going to look for another tiling or plastering job. He said: "No lah, I'm going to help my wife in her bakery."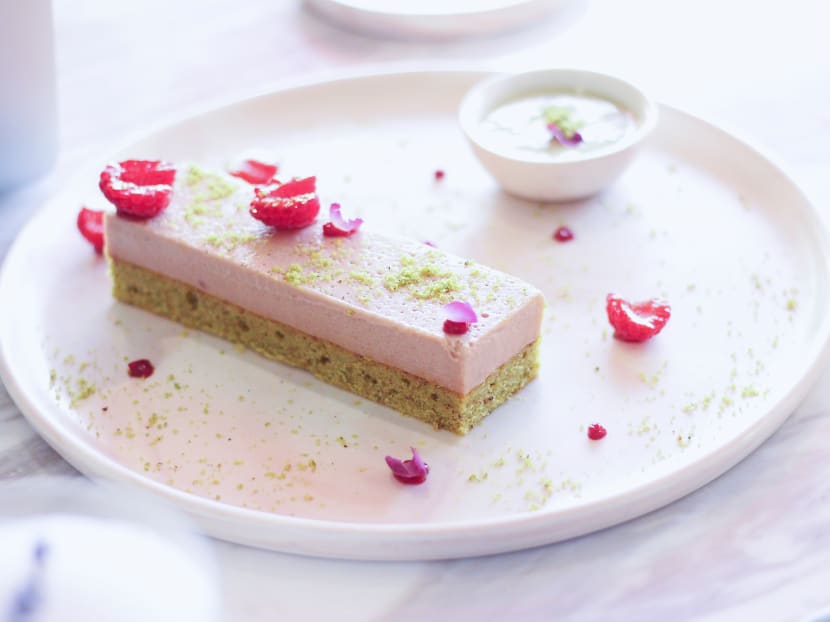 A friend of mine recently lost his job in the construction sector. He was a highly-skilled and experienced tiler and plasterer. I asked him if he was going to look for another tiling or plastering job. He said: "No lah, I'm going to help my wife in her bakery."
Amused, I asked him: "What are you going to do in the bakery?"
He said, in all seriousness: "Icing cakes."
When he saw my look of disbelief, he said: "Look, I spent my whole life putting cement as smoothly as possible on tiles and then lining them up straight on a wall. Or plastering the wall as smoothly as possible. Right? No different from icing a cake."
I was sceptical until sometime later when he sent me some photographs of the cakes he had decorated. A perfectly flat, flawless, mirror-like chocolate surface on every cake.
I was reminded of this story as I read Finance Minister Heng Swee Keat's Budget 2019 speech, in which skills was a major theme. A quick check of the transcript using Ctrl-F showed that "skill" appeared 30 times, usually in the form of "upskilling", "reskilling", and "SkillsFuture".
Skills, along with the growing emphasis on lifelong learning, seems to be central to our strategies for the future. But is our typically methodically-planned, mechanistic and structured approach to the complexity that is Industry 4.X-and-counting really appropriate?
READ ALSO:
Take a look at the Skills Framework on the SkillsFuture website. Based on the Industry Transformation Maps that stemmed from the work of 2016's Committee on the Future Economy, the Skills Framework lists 28 sectors ranging from "accountancy" to "wholesale trade", with each sector in turn containing specific jobs.
Take "logistics" for instance: it has a sub-list of occupations and job roles including "warehouse management", "freight forwarding", "logistics solutioning" and so forth.
The Skills Framework then overlays the different skills and competencies that are required for each job, such as risk management, strategy planning, corporate governance etc, in excruciating and often mind-boggling minutiae.
The framework also sets out how the requisite skills grow as one progresses in one's job role.
The meticulous approach of the Skills Framework in particular, and to upskilling and reskilling in general, is impressive.
Yet it is stymied by the fact that we cannot possibly know — "know" in the strict epistemic sense of the word — how these jobs will evolve, and much less how the jobs that don't exist now will pop into existence and in what way.
As Nassim Taleb notes in his book "Antifragile", we cannot possibly teach children, and adults for that matter, skills for the 21st century when we don't and can't know what skills will be required. This is a world in which the "dream job" has not even been dreamt up yet.
The question then is: Why have this level of detail or, in government-speak, granularity?
Wouldn't it somehow constrain your ability to re-imagine your job, and the notions of "job adjacency"? It strikes me as rather futile, even if impressive-sounding.
I suggest that we learn from the physicist Murray Gell-Man's exhortation to take "a crude look at the whole", and to take a deliberately crude look at skills.
Interestingly, there's something to be learned from the original Dungeons and Dragons fantasy roleplaying game, before the proliferation of character classes and specialisations in later versions.
The original Dungeons and Dragons used broad-based character class archetypes. In essence, there was just the fighter, the thief, the magic-user, and the healer. That was it.
And the coarseness with which these character classes were defined provided players greater flexibility in navigating the imaginary game world.
What if we used "job archetypes" instead of defining jobs in fastidious detail? For example, job archetypes like Healer, Maker, Seller, Protector, Facilitator?
This is in fact what the 2017 report for the Foundation for Young Australians did.
The report, "The New Work Mindset", suggested seven "job clusters" — job archetypes — that were deliberately vague but robust enough to retain their meaning in a constantly changing environment: Generators, Artisans, Carers, Informers, Coordinators, Designers, and Technologists.
Richard Bookstaber, author of "The End of Theory", questions the need for ever-more refined rules and classifications to cope with an increasingly complex environment. Citing the example of the cockroach, he advocates coarse rules that privilege versatility over optimality:
"This unloved critter owes its record of survival to a singularly basic and seemingly suboptimal mechanism: the cockroach simply scurries away when little hairs on its legs vibrate from puffs of air, puffs that might signal an approaching predator, like you…The cockroach would never win the 'best designed bug' award in any particular environment, but it does 'good enough' and makes it to the finish line in all of them."
Trying to predict how current jobs might evolve, which new ones might emerge, and to anticipate the skills required for them with any degree of accuracy is impossible.
Even if we somehow succeeded and managed to develop a comprehensive skills framework commensurate with the jobs environment, that environment could yet shift again in a way that we did not anticipate and cause what was an optimal solution to now be unfit for purpose.
From the complexity science perspective, the more robust approach might be to define skills in general and deliberately nebulous terms so that they can then manifest in more novel ways in a wider range of possible environments.
So, to bring this back to my friend's story.
Imagine if he had seen himself specifically as a tiler or plasterer — in other words, as a particular profession in a particular industry as defined in some skills taxonomy somewhere — rather than generally as someone who possesses an extraordinary eye for detail and symmetry and remarkable fine motor skills.
I don't think he could have imagined the non-obvious jump from construction to cakes then.
ABOUT THE AUTHOR:
Dr Adrian W J Kuah is Director, Futures Office at the National University of Singapore. He is also Senior Research Fellow at the Lee Kuan Yew School of Public Policy. The views reflected here are his own.