MediShield Life review: Better justification for coverage needed
When the MediShield Life Council announced the findings of its review last week, public attention was mainly focused on the higher premiums proposed by the council. This is a pity, as beyond the very understandable concerns about premiums, the benefits and coverage decisions should have been closely scrutinised too.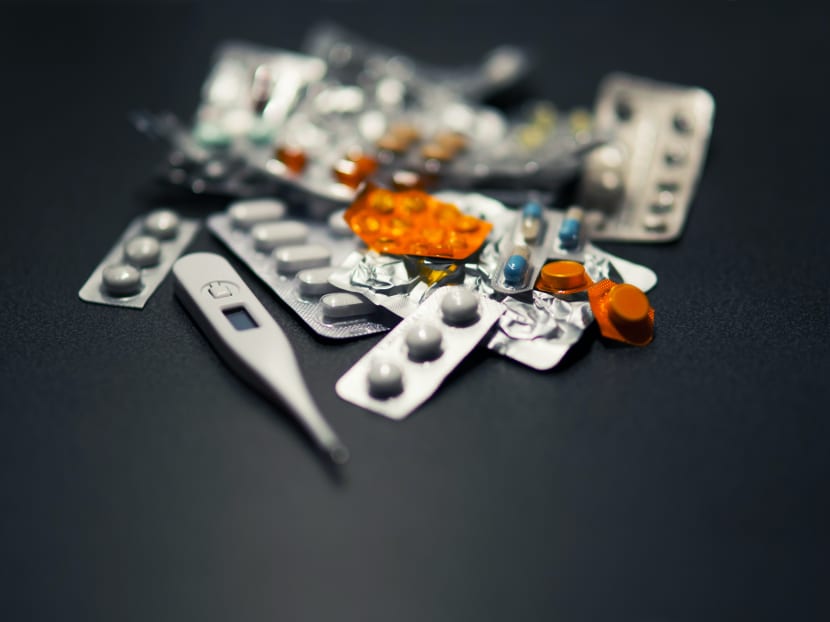 When the MediShield Life Council announced the findings of its review last week, public attention was mainly focused on the higher premiums proposed by the council.
This is a pity, as beyond the very understandable concerns about premiums, the benefits and coverage decisions should have been closely scrutinised too.
Let's be clear though that MediShield Life is a "basic health insurance plan" designed to provide "stronger protection against large medical bills" and cannot cover anything and everything.
That said, it does raise eyebrows that the council is proposing increases in claim limits for immunosuppressants of S$550 per month, up from the current S$200. 
Likewise for radiotherapy, an increase from S$140 to S$300, and stereotactic radiosurgery, which saw its claim limit jump from S$4,800 to S$10,000 per treatment course.
Either technologies have advanced dramatically in the last four years with associated costs escalation, or the council is being generous to these treatments, or the claim limits set in 2015 when MediShield Life was launched were wrong.
It could be one, two or all three reasons but we are none the wiser reading the review.
How should the council be determining the basis to make decisions? 
The review highlights three factors — evolving medical practice, healthcare cost inflation and actual claims experience —- and alludes to a fourth: Supporting larger healthcare transformation efforts to better support Singaporeans being cared for in the community or at home to reduce the need for costly hospital care.
I would add a fifth dimension to consider as a reality check, and that is to map whether MediShield monies are aligned to the healthcare needs of Singaporeans, especially with respect to large medical bills.
What do Singaporeans die from? Half the deaths in Singapore are attributable to cancer and heart disease. 
In the Ministry of Health's (MOH) "Burden of Disease" report published in 2019, it noted that the largest contributors to Singapore's combined burden of early death and disability were cardiovascular diseases (14.2 per cent), cancers (13.4 per cent), musculoskeletal disorders (12.6 per cent), and mental disorders (10.2 per cent).
Cancer and heart diseases are conspicuous by their omission in the council's recommendations, and given the burden of disease resulting from these two, it was incumbent on the council to explain why they had in the review decided not to make any changes to the existing benefits regime.
Musculoskeletal disorders likely do not incur large medical bills for most and hence the omission but it would have been useful nonetheless to explain.
On mental health, progress is encouraging.
The field received an unprecedented nod with the council to its credit removing from MediShield Life's standard exclusions for treatments arising from attempted suicide, intentional self-injury, drug addiction and alcoholism.
The claim limit increase for psychiatric inpatient care was however disappointing, increasing from S$100 per day for 35 days per policy year to S$160 per day for 60 days per policy year.
The overall funding for psychiatric health is low compared to the S$800 per day proposed for treatment in a normal ward.
It would have been beneficial to Singaporeans for the council and MOH to share the rationale for the recommendations much more specifically.
After all, the recommendations in their entirety fit into a table of just three columns and 16 rows. 
It would have been so much more informative to explain how medical practice had evolved to justify the increase in claim limits.
It would also have been very useful to compare in the aggregate how much Singaporeans could claim from MediShield Life as well as what we have to pay in cash and with MediSave for small, medium, and large medical bills.
The examples cited by the council are useful illustrations but they would be more useful if supplemented by sharing the broader national experience.
The policy intent is that most Singaporeans would not have substantial out-of-pocket payments for large medical bills given the improved coverage from MediShield Life and sharing the data would help give citizens added confidence.
One final point about a missed opportunity.
"Beyond Hospital to Community" is a major strategic goal of MOH.
Singapore needs to encourage Singaporeans to receive healthcare in the most appropriate and cost-effective setting.
The acute hospital is by far the most expensive part of the healthcare ecosystem and every effort should be made to steer appropriate patients out of it.
MOH has instituted a "social overstayer" policy in the acute hospitals whereby patients deemed fit for discharge but insisting on staying on will be charged the full cost of the period of their overstay but my understanding is that this has had limited success.
All of us as taxpayers and enrolees into MediShield Life pay for these perversions and hence have a vested interest in reducing the wastage.
How about trying preferential MediShield Life claim limits so that there are clear financial incentives, or at least no disincentives for appropriate patients to exit the acute hospital and move to a community hospital or hospice?
If MediShield Life enrolees pay x dollars in an acute hospital and x-y dollars at community care and hospices after MediShield Life claims, then there might be stronger motivation to be transferred?
Seen in this light, it is disappointing that acute hospitals enjoy a claim limit of S$800 a day whilst community hospitals only S$430 per day and hospices an even lower S$250-S$350 per day. 
With the larger claims possible for acute hospitals, it would be unsurprising if patients transitioning to a community setting have to effectively pay more despite "saving" the system money.
The financial signal seems incongruent with the policy intent.
MediShield Life is a lynchpin of the Singapore healthcare financing system. It's also inherently political as all of us Singaporeans and Permanent Residents are mandated to enrol and pay premiums. 
Data and transparency in decision making can strengthen the sense of ownership and support for MediShield Life, and also allow the council and MOH to tap the diverse experiences and expertise of all of us.
As stakeholders in this critical institution, let's all contribute to making it the best and most effective it can be. 
ABOUT THE AUTHOR:
Associate Professor Jeremy Lim is director of global health at the National University of Singapore's Saw Swee Hock School of Public Health.