With growing public interest in mental health, Singapore needs to step up regulation of those working in the sector
Nearly two years ago, I wrote about the need for regulation of psychological and mental health practitioners.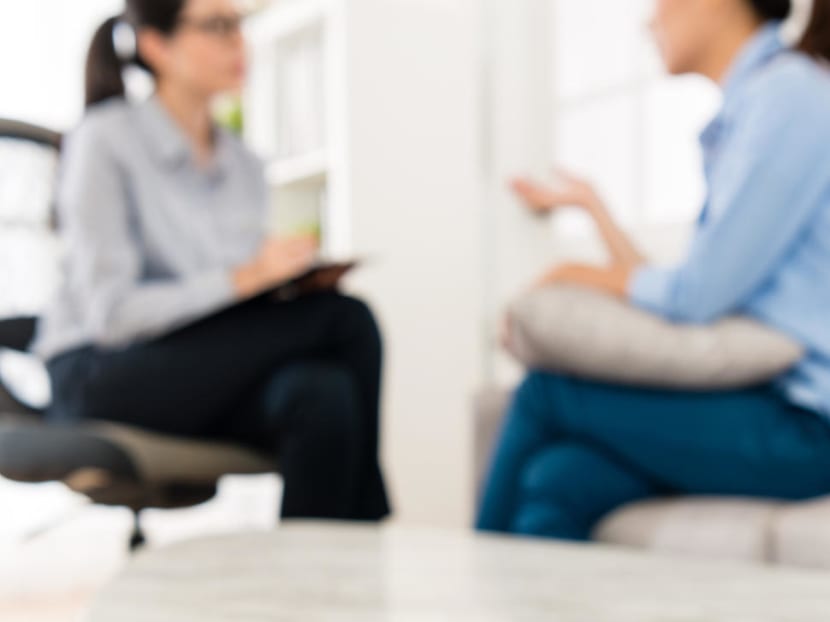 Nearly two years ago, I wrote about the need for regulation of psychological and mental health practitioners.
Due to the Covid-19 pandemic, this issue of an unregulated but ever-expanding sector seems more pressing.
This boils down to a combination of factors: Increasing demand for various forms of mental health support, an explosion of mental health technology and services as well as initiatives due to heightened interest in the sector, and a low level of literacy regarding appropriate qualifications for such professions.
To be sure, there are no official statistics for unethical acts and exploitative behaviours due to the lack of a formal regulatory framework backed by legislation.
Hence, we have no effective way of tracking these phenomena, if they exist, at present.
In April 2021, then Health Minister Gan Kim Yong had said in a parliamentary reply that the authorities  had not received any complaints against mental health professionals within various unregulated mental health fields in the past five years.
He noted that mental health practitioners comprise i) psychiatrists registered with the Singapore Medical Council (governed by the medical registration act) and ii) various professionals such as psychologists, psychotherapists, and counsellors who are not formally regulated by any legislation, but who may choose to voluntarily register with their respective professional associations. 
Licensed healthcare institutions and clinics have systems in place to ensure that mental health professionals providing mental health services are adequately trained, he added.
They also need to have mechanisms to monitor the quality of services provided and address any complaints.
DOING MORE HARM THAN GOOD
Regulating psychotherapy and associated mental health services is known to be complicated due to their nature.
Even overseas, where there are stringent regulations to govern various mental health professionals and services, unethical acts or those of exploitation are common but are incredibly hard to pick up on.
Blatant exploitative acts could include unqualified "therapists" hawking their services with little to no training and supervision or even people who purchase certificates and degrees from faux academies.
Then there are the more debatable forms of unethical practices (acts that people carrying them out may not realise are unethical) such as coaches who tiptoe the grey boundaries of therapy and coaching or certain peer support type of services that are not well structured.
These unregulated and unsupervised practices have the potential to do more harm than good.
In Singapore, mental health was thrust into the spotlight and taken more seriously only in recent years.
However, there is still generally little understanding regarding what constitutes ethical practice and appropriate qualifications for such services and professionals.
There are individuals who genuinely wish to help others experiencing mental health challenges.
But these individuals may not realise the complexity of providing mental health support and why it takes a long time to train well-qualified professionals in this field.
There are various issues that need to be considered such as professional boundaries, confidentiality and its limitations, how personal experiences may influence the therapy process, understanding where one's competence ends, different therapy modalities, and other risks/protective factors that could play a role in the recovery journey. 
Nevertheless, there are other ways unqualified people who want to contribute to the mental health sector can do so.
These include taking on volunteering and advocacy roles.
For those who do not yet meet the requirements to be a formal therapist, counsellor or clinical psychologist, there are case management, associate psychologist, therapy assistant, and other relevant support type roles which can offer an entry-level exposure within an ethical practice framework.
LACK OF DISCIPLINARY POWERS
In January this year, Health Minister Ong Ye Kung said in response to a parliamentary question that clinical psychologists are currently not registered under the Allied Health Professions Act. 
Hence, the Allied Health Professions Council, a professional board under the Ministry of Health which governs and regulates the professional conduct and ethics of registered allied health professionals, does not have the power to investigate complaints against clinical psychologists.
Mr Ong added that however, the services provided by psychologists in hospitals will be subject to the clinical governance framework of the hospitals, and existing healthcare legislations such as the Private Hospitals and Medical Clinics Act. 
But how about practitioners outside of hospitals?
Presently, the lack of regulations or policies in Singapore preventing a layperson from portraying himself as a psychological or mental health therapy provider creates a situation where exploitation can occur.
There are also too many different qualifications and titles that exist which further complicates the issue of knowing who has been adequately trained and who has not.
Coupled with the fact that not everyone is well-versed in the myriad of possible psychological therapies and services available presently, there is a real risk that people may not even realise they have been provided with subpar service.
Additionally, people trust psychological and mental health professionals to be well-trained and adequately certified to carry out the services they market.
The realisation that some of these service providers are not being regulated like other healthcare professionals may be costly should one encounter a negative experience and is unable to find adequate redress.
Therefore, there exists a need for better accountability should suspicions of unethical behaviour arise.
For example, there should be a channel for complaints whereby independent reviews can assess any allegations against practitioners.
To be sure, there have been some efforts by groups of psychological and mental health therapy service providers in Singapore to self-regulate and uphold high standards of practice, particularly individuals registered with the Singapore Psychological Society, Singapore Association for Counselling, Art Therapists' Association Singapore and Association for Music Therapy.
These standards are maintained by a stringent code of conduct, high barriers to entry to be considered a qualified professional, and the requirement of continual education and training/supervision to maintain their registered status.
However, these societies are limited by their lack of disciplinary powersover people who ignore guidelines and practise inappropriately. 
Hence, even if members of the public were to turn to them for redress, they would not be able to do much.
I hope the Allied Health Professional Act can be expanded upon to include psychological and mental health therapy practitioners not currently regulated.
This would allow the public to understand more clearly the scope of work of psychological and mental health practitioners, their required qualifications, disciplinary procedures, avenues for recourse, and the relevant bodies overseeing the psychological and mental health sector.
Of course, no policy can guarantee substandard services do not happen.
Still, it is the least the field of psychology can do to ensure a minimal level of accountability to the people they serve.
WHAT CAN YOU DO IN THE MEANTIME?
A final note on seeking out a suitable mental health service provider is to use existing directories provided by the professional organisations listed above and ask questions of your chosen practitioners and clear any doubts you may have regarding your expectations of the service you will be paying for.
Ethical practitioners will take the time to explain the various boundaries, such as those regarding the limitations of confidentiality concerning what is shared, where their expertise lies in, the costs of sessions and any additional charges that may apply, and what is to be expected during each session.
Once your queries have been addressed adequately, if you still do not feel comfortable with the practitioner for whatever reason, it is entirely okay to decline the service.
Lastly, if you think you have experienced unethical or exploitative services and are unable to identify avenues for recourse, please do report these concerns to the Ministry of Health as mentioned by Mr Gan in his April 2021 response.
ABOUT THE AUTHOR:
Jonathan Kuek Han Loong is a doctoral candidate and mental health researcher at the University of Sydney, specialising in recovery approaches to the management and understanding of mental health conditions. He is also the co-founder of The Total Wellness Initiative Singapore, which seeks to encourage people to be more proactive with their well-being. These are his own views.