Prioritising self-care for mental well-being amid the pandemic
The World Health Organisation (WHO) reported in 2020 that numerous countries had experienced a rise in "pandemic fatigue", that is, a feeling of demotivation due to Covid-19 and the restrictions on everyday life to curb the spread of the coronavirus.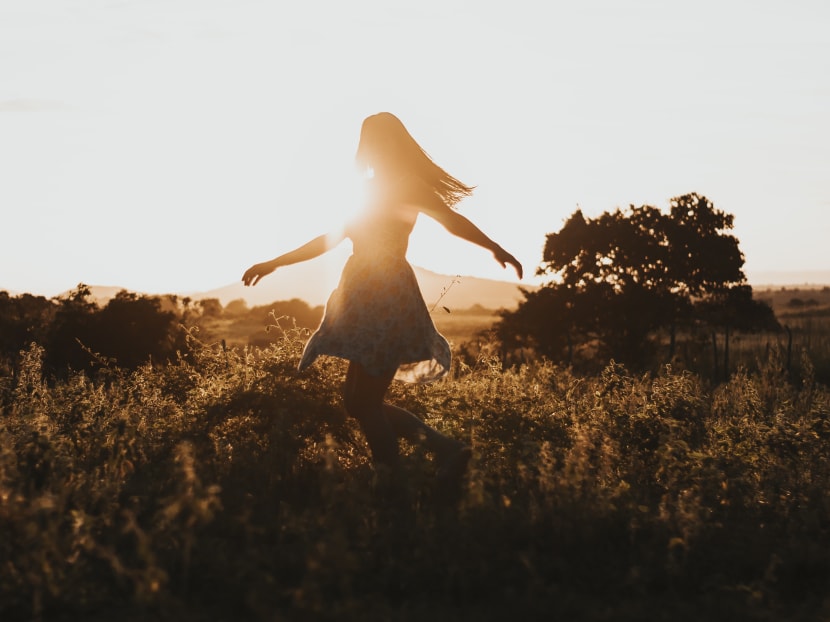 The World Health Organization (WHO) reported in 2020 that numerous countries had experienced a rise in "pandemic fatigue", that is, a feeling of demotivation due to Covid-19 and the restrictions on everyday life to curb the spread of the coronavirus.
WHO also stated that Covid-19's psychological impact on humans includes heightened levels of stress and anxiety. Consequently, loneliness, depression, harmful alcohol and drug use, self-harm or suicidal behaviour are expected to rise.
In Singapore, suicide prevention agency Samaritans of Singapore's (SOS) and the Singapore Association for Mental Health  reported more phone calls to their respective services after Covid-19 began to spread in Singapore back in early 2020.
The rise in the number of suicides among seniors and children has also been attributed to the pandemic.
With Covid-19 becoming endemic, it is high time to discuss prioritising self-care for our own mental well-being to reduce our risk of having mental disorders in these tumultuous times.
First, adopt greater self-awareness and flexibility amid changes brought about by Covid-19.
Medical literature suggests that healthy ways to cope with the pandemic include deep breathing exercises, a well-balanced diet, exercise and maintaining a sleep routine as well as close relationships with friends and family.
Practically, this would entail maintaining the same rhythm and habits as before the Covid-19 outbreak, while at the same time, making modifications in order to follow public health guidelines.
There are a variety of apps that serve this purpose.
For instance, the app ShopWell allows users to simplify nutrition labels and keep a healthy diet by setting dietary goals, whereas the app Remente provides resources to help one search for happiness and fulfillment in life.
A young female patient of ours with a history of depression felt stressed and found it difficult to sleep well after a recent job change after retrenchment.
She took a short course of medications to help with sleep, and for the longer term, used mobile apps such as Headspace to meditate before bedtime which she found helpful for insomnia and stress relief.
If one has spiritual or religious beliefs, it is also useful to lean on these pillars of strength for comfort and support.
To stay in touch with the latest happenings on Covid-19, rely on official announcements and trustworthy media outlets and avoid those that sensationalise or exaggerate.
This can help one maintain a sense of optimism and calmness, instead of reacting dramatically to news that may be biased or excessively blown up.
Second, avoid unhealthy responses such as smoking, alcoholism and drug use during the pandemic.
A study from the Journal of the American Medical Association found an increase in adult alcohol consumption in the United States in response to Covid-19.
Similarly, in Singapore, a survey published by Milieu Insight found that 45 per cent of respondents here spent more than usual on alcohol during the circuit breaker period last year.
This is concerning, as excessive alcohol consumption can lead to alcohol dependence and other problems such as alcoholic liver disease.
Other unhealthy responses to avoid include smoking, overeating and using illicit drugs purportedly to relieve stress.
People should instead find other methods to cope with negative emotions, such as indoor exercise or other ways to soothe oneself like listening to music.
Another unhealthy activity that has emerged during the pandemic is doomscrolling, which refers to compulsive scrolling through contents on social media that is depressing or worrying.
The World Economic Forum found that doomscrolling has increased due to Covid-19, as people were constantly looking for bad news online, especially for those with existing mental disorders including anxiety and depression.
More local data on this trend would be able to shed light on its prevalence and severity in Singapore.
To curb doomscrolling, a seven-day digital detox may be considered to help one unplug and revitalise.
This term was coined by award-winning digital businesswoman and renowned author Tanya Goodin, and has since been widely practised and described in various media outlets such as Forbes.
For instance, a middle-aged male patient of ours with a history of anxiety found himself feeling increasingly anxious after constantly reading worrying news about numbers of Covid-19 infections every day on his mobile phone.
Eventually, his children helped to put away his mobile phone for about one week, after which he felt much calmer and less restless during his daily activities.
Refraining from dumbscrolling can help one avoid being consumed by negativity, and instead find meaning in life beyond the pandemic.
Third, be mindful about the excessive use of Zoom meetings.
Covid-19 has led to a proliferation of online video conferencing platforms such as Zoom.
Yet, the psychological effects of spending many hours a day on these platforms have been known to lead to Zoom fatigue.
This phenomenon has been described by Stanford University researchers as the feeling of being tired out from video calls.
Stanford Virtual Human Interaction Lab also identified factors that increase the chances of Zoom fatigue. For instance, seeing yourself in Zoom is exhausting, as it has been shown that a person becomes more critical of oneself upon seeing one's own image.
Furthermore, too much close-up eye contact can lead to hyper-arousal states, as one simulates situations that lead to intimacy or conflict.
It is important to practise self-care while attending Zoom meetings. Ways to reduce Zoom fatigue include turning off your camera on Zoom if the situation permits, so that you would stop seeing yourself online.
Other ways to look after yourself is to end Zoom meetings on time, avoid back-to-back meetings, or cut down on unnecessary meetings and opt for phone calls or emails instead, if possible.
Should efforts to take care of oneself be insufficient, one should also seek professional mental health help for early intervention and recovery.
In these unpredictable and difficult times of disease, economic uncertainties and oftentimes unemployment, we hope that self-care will become a priority for all so as to lead happy, healthy and fulfilling lives.

ABOUT THE AUTHORS:
Associate Professor Lee Cheng is a senior consultant, clinical director of the Office for Population Health and programme director of the National Addictions Management Service at the Institute of Mental Health. Alvona Loh Zi Hui is a medical officer working in Singapore.