Gen Y Speaks: I found a silver lining in 2020 by embracing slow living and 'hygge'
I was used to a fast-paced lifestyle, always trying out fresh and novel things and having my days (and nights) jam-packed with back-to-back events. Measures put in place to curb the spread of Covid-19 this year have however forced me to adapt and try to look for a silver lining.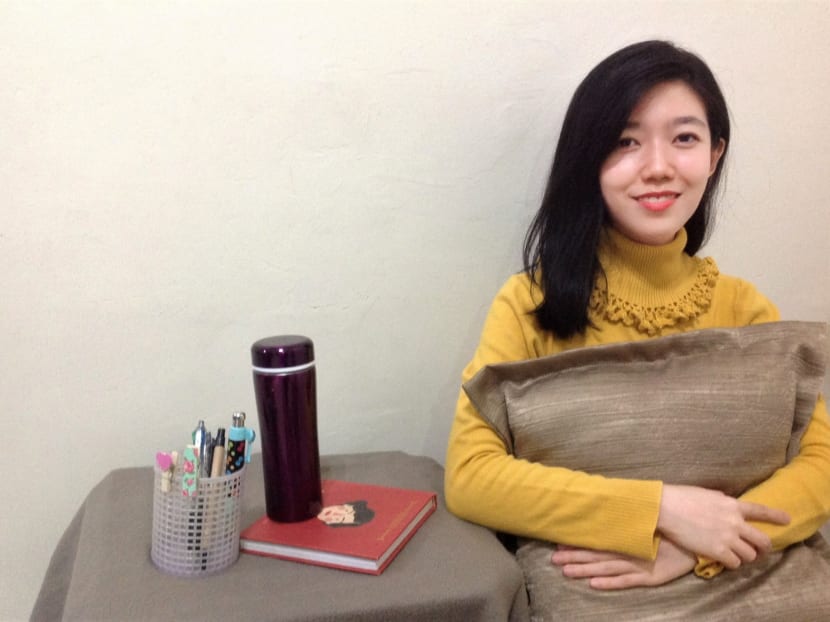 I entered 2020 with much excitement, with planned travels to the United States, United Kingdom and China.
All that of course went up in smoke once Covid-19 spread across the world.
Like many others, I dreaded the circuit breaker period. My routine became a blur — wake up, go to work as an essential worker, come home.
There were no outings and no play.
I was used to a fast-paced lifestyle, always trying out fresh and novel things and having my days (and nights) jam-packed with back-to-back events.
I loved to fill my time with meetings, work assignments, social gatherings, interest group outings, shopping and overseas trips, leaving myself with just enough time to rest, but occasionally also staying up overnight to meet deadlines.  
This has been my life in this bustling city that is filled with energy and exhilarating possibilities for as long as I can remember.
Measures put in place to curb the spread of Covid-19 this year have, however, forced me to adapt and try to look for a silver lining.
A close friend then introduced me to a new concept of slow living, as well as the practice of hygge (pronounced hoo-gah) — a term previously foreign to me.
As someone who has thrived on hustle and bustle for years, and constantly measuring my output through quantitative terms, this mindset was a mystery to me.
Apparently, the Danish concept of hygge cannot be translated to one single word, but represents the feeling of cozy contentment and well-being through a simple life.
"In essence, hygge means creating a warm atmosphere and enjoying the good things in life with good people," says visitdenmark.com, the official travel guide to Denmark.
"The warm glow of candlelight is hygge. Cosying up with a loved one for a movie – that's hygge, too. And there's nothing more hygge than sitting around with friends and family, discussing the big and small things in life."
This lifestyle is credited as one reason why Denmark is always at the top of the list of the world's happiest countries, and many other countries are beginning to catch this hygge bug.  
I picked up a book named "The Little Book of Hygge: Danish Secrets to Happy Living" by William Morrow and with the cancelled plans of 2020, had plenty of time at hand to try becoming a character in this little book.
Think oversized jackets, woollen socks and a cup of hot cocoa.
Yet, hygge is more about the atmosphere and essence of love, home and safety rather than physical objects.
I found no better time to give hygge a try, since I am literally stuck at home and being socially responsible in a pandemic.
The effect of this shift in mindset was transformative.
In the past, I was easily fatigued and often living under high pressure.
For the first time in my life, I lived life in an unhurried way, with copious cancelled plans making way for more introspective thoughts that lulled me into restful peace.
Apart from the usual scented candles and merry lights that are in keeping with hygge, I wondered if there is a way to apply hygge in a more Asian way that could appeal to my friends as well.
A friend, who is the founder of mind wellness platform Acceset, did something timely.
He took our two friends and me to a place where we could do something that requires little effort: Spend three hours drinking Chinese tea in a mindful way at a teahouse.  
During those three hours, I freed my mind from my interminable to-do list and focused on the art of drinking a soothing cup of tea.
Savouring the moment and taking time to check in on myself and finding peace in simplest of things were things I had not done in a long time.
Through that experience, I learned the importance of appreciating the small things in life, taking time to smell the flowers (or tea) and decelerating when necessary.
Right now, the sky is streaked with vermillion and periwinkle, with soft golden light shining through my cream-coloured curtains.
I take a breather and do nothing, without faulting myself for a lack of productivity.
There is true beauty, I find, in slowing down to live in the present, focus on gratitude and harmony, and find my silver lining in the gloomiest of days — helping me to be more balanced and refreshed for the future.
I learn to have more compassion for myself and be more optimistic, which has in turn improved my rest and sleeping patterns, and given me much hope and focus for the next few months.
My friends and family have found me much calmer, more energised and less likely to feel guilt whenever I have too much free time in my schedule. They thought these were good changes from before.
For the upcoming Christmas, I will lean on hygge and snuggle up in my comfortable blankets at home with roast turkey and a good book.
Post-Covid, I still hope to practise hygge from time to time, for the many benefits it has offered me so far. 
For example, I may no longer line up numerous appointments in a single day, and would try to make allowance to spend restful time at home, setting my heart at rest in a frenzied world.
ABOUT THE AUTHOR:
Alvona Loh Zi Hui is a junior doctor at a public hospital in Singapore.