Litterbugs made to clean up city areas under corrective work order, NEA says move will 'further drive home' the message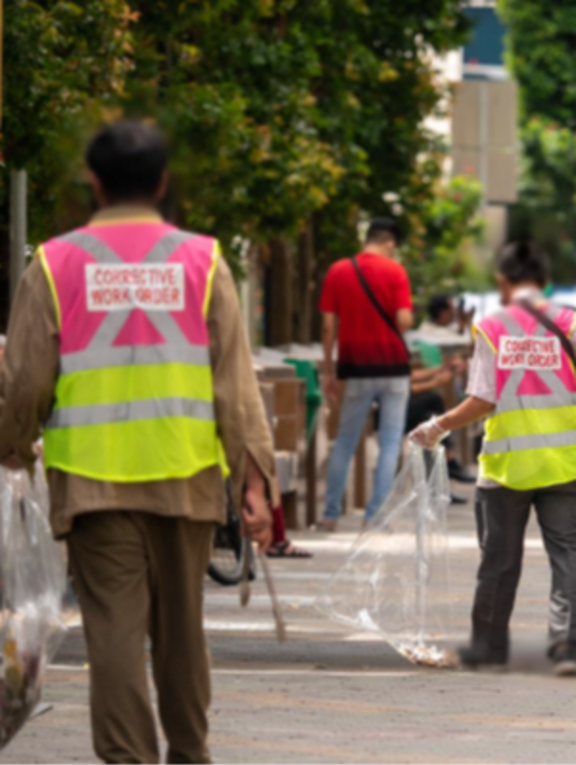 Corrective work order sessions were introduced at city areas for the first time this month as the National Environment Agency (NEA) seeks to increase the public visibility of such sessions.
The first two sessions were held in the Chinatown and Tanjong Pagar areas on Nov 15 and 17, NEA said on Friday (Nov 18).
The sessions in the city areas were part of the agency's move to raise public awareness of corrective work order and "further drive home" the impact of littering, it said.
Corrective work order requires offenders to clean public areas for a minimum of three hours, up to a maximum of 12 hours.
"This regime serves to increase recalcitrant offenders' awareness of the impact of littering, as well as experience the difficulties faced by cleaners," NEA added.