All households to receive Covid-19 antigen rapid test kits: Lawrence Wong
SINGAPORE — All households here will receive Covid-19 antigen rapid test kits that people may use on themselves at home.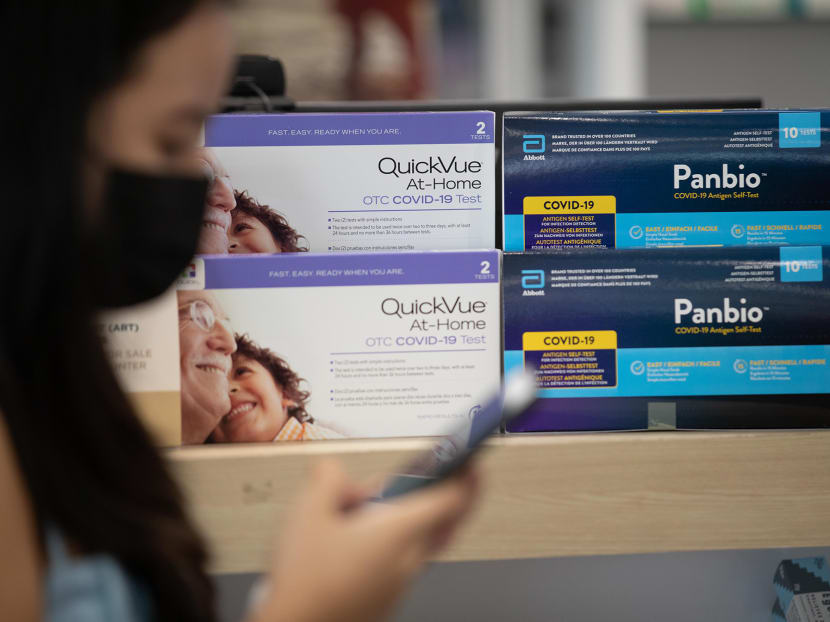 SINGAPORE — All households here will receive Covid-19 antigen rapid test kits that people may use on themselves at home. 
Mr Lawrence Wong, co-chair of the Government's Covid-19 task force, announced this in Parliament on Monday (July 26). He said that the test kits will first be distributed to households near markets where large clusters have been identified. 
The distribution will then be expanded to other households, he said in his ministerial statement. 
"There is no excuse not to be tested, since testing is now more affordable, accessible and convenient than it used to be," Mr Wong, who is also Finance Minister, said. 
The self-test nasal-swab kits, he pointed out, are also widely available at all general retailers. 
Mr Wong said that the Government would also be rolling out new methods of testing, including waste-water surveillance in housing estates and  breathalyser tests at Singapore's checkpoints. 
The breathalyser test will also be used in Parliament before each parliamentary session.
"Regular testing, and the social consciousness to get ourselves tested regularly, will protect us and keep us safe as we transit to the new normal," he said. 
GOVERNMENT SETS THE RULES, ORGANISATIONS DECIDE
Mr Wong and Mr Gan had also painted a future of how pre-event Covid-19 tests may be carried out in the future for unvaccinated individuals.
The Leader of the Opposition, Mr Pritam Singh, had asked a supplementary question in Parliament about who will be responsible for footing the bill for any pre-event Covid-19 tests which unvaccinated individuals will be required to undertake when Singapore reopens progressively.
Mr Singh noted that in the case of Israel, the country's Prime Minister had announced recently that they will be requiring unvaccinated individuals to pay for their own tests.
In response, Mr Wong said Singapore's approach would be to let venue operators and owners decide.
"The Government sets the rule, the framework. Individual organisations that are then looking at the framework can decide whether or not they want to provide the test for the customers, or they would require the customers to get the test from a clinic," he said.
Mr Gan added that as "time goes on, the testing system will also evolve" so that it will not be a case of requiring a separate test for each event an individual attends.
For example, this means that those who obtain a negative result on their Covid-19 test will be able to enter multiple events and premises.