Braddell View launches another en-bloc bid, barely 3 months after failed attempt
SINGAPORE — The largest private residential site here, Braddell View, is on the market again just three months after a failed en-bloc sale, with the same asking price of S$2.08 billion.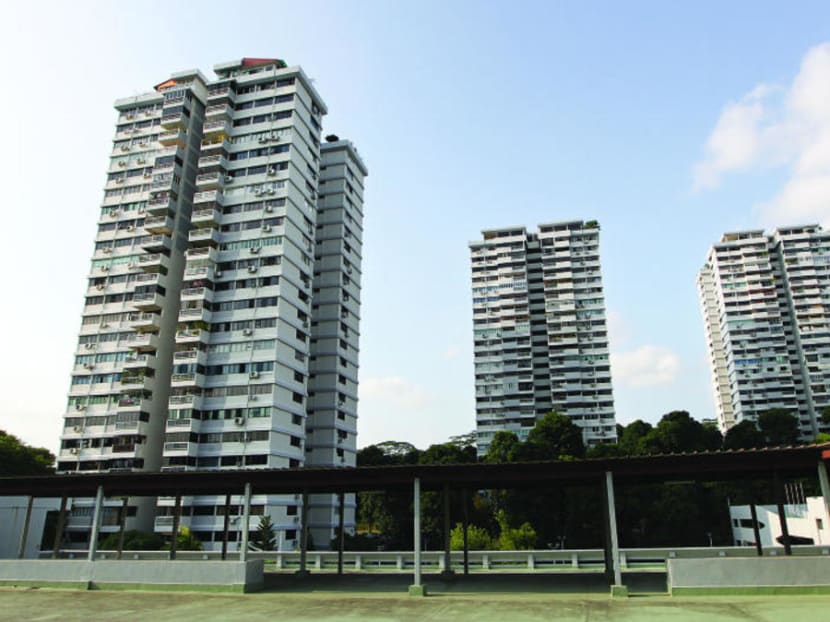 SINGAPORE — The largest private residential site here, Braddell View, is on the market again just three months after a failed en-bloc sale, with the same asking price of S$2.08 billion.
Conventional wisdom suggests the chances of a sale are slim, given that developers here generally have full land banks, analysts said. En-bloc fever, which saw a series of major sales, subsided after mid-2018 when property cooling measures took effect.
Still, some analysts hold out some prospects of a successful sale of the 1.14 million sqf mega site on Braddell Hill.
Managing agent Colliers International relaunched the en-bloc sale of the property, with 918 apartments and two shops, on Tuesday (Aug 13).
The previous tender, from March to May this year, failed to attract a successful bidder. A subsequent 10-week quest for a private treaty sale had the same result.
Colliers said that up to 2,620 new units could be built on the vast site — equivalent to about 18 football fields — which overlooks MacRitchie Reservoir.
If the collective sale succeeds, residential unit owners stand to receive between S$2.04 million and S$4.03 million each, while commercial shop owners could get about S$529,500 to S$1.2 million.
But why bother with the relaunch during such challenging economic times?
Some property analysts told TODAY that global turmoil — such as the political crisis in Hong Kong and the entrenched United States-China trade war — could present residents with a higher chance of sealing a deal compared to three months ago.
Another positive factor that could lift the site's chances is the Urban Redevelopment Authority's plans to pump more commercial activity into nearby Bishan, by converting it into a sub-regional centre, analysts said.
Mr Alan Cheong, executive director of research and consultancy at property firm Savills Singapore, is one analyst who sees some prospect of a sale for Braddell View, even though he acknowledged that there is only a "snowflake's chance in hell" a buyer will be found.
"You do not know, in this very turbulent market, what things can turn out to be. Anything can happen," he told TODAY, suggesting that the chance of a "lucky strike" has increased.
Mr Cheong said: "(The world is in) a situation where a comfortable beehive of an honest man has been whacked, and the bees have dispersed and are looking for a new home. If money is looking for a new home, it may rest ultimately on a project like this. You never know."
He said that sales such as Braddell View were the domain of an elite set of buyers.
"Today, you are not talking about the average Joe, but the creme de la creme, or the elite few, the ultra high net worth, in a market where their comfort zone had been disturbed."
Singapore is one of the few countries these individuals could find respite, and Braddell View could end up being that "extreme outlier", he added.
In a press release announcing the tender relaunch, which will close at 3pm on Sept 25, Ms Tang Wei Leng, managing director of Colliers International, stressed that Braddell View — a former Housing and Urban Development Company (HUDC) project — is going at a "good value".
The jaw-dropping reserve price translates to a land rate of about S$1,159 psf per plot ratio (psf ppr), even after factoring in the 7 per cent bonus balcony gross floor area, the estimated differential premium, and the cost of topping up the lease to a fresh 99 years, Colliers noted.
By comparison, another large site put up for en-bloc sale recently, Watten Estate in Bukit Timah, has a reserve price that translates to S$1,739 psf ppr.
DEVELOPERS COULD TEAM UP IN CONSORTIUM
"The site offers excellent potential and will provide developers with a solid development pipeline over the next few years," Ms Tang said.
She recognised that developers may be put off by the risks involved in acquiring such a site, but she proposed that they could mitigate these risks by forming a consortium and tapping the land for "innovative" housing options, which may include co-living spaces or retirement housing.
Huttons Real Estate Group's head of research Lee Sze Teck said that recent improvement in the primary sales market could have given Colliers the confidence to relaunch.
The number of new units sold in Singapore has been creeping up since February, a report by Huttons pointed out last month. The report also stated that the average monthly developer sales in the first half of the year was 724 units, up from 658 units in the same period last year.
These figures showed that demand had been "buoyant" as people look to property as a good store of value against uncertainty and inflation in the mid to long run, Mr Lee said. As en-bloc sales hinge on sales in the primary market, the chances should technically be higher as well, he noted.
However, Mr Lee did say that most developers still have land in their banks to last one to two years, and "won't be actively looking out for a purchase".
To Mr Paul Ho, founder of mortgage broker iCompareLoan, the situation in Hong Kong does not mean Singapore's market would be any better off.
"Those who are very rich would already have multiple properties… Those who only have one property in Hong Kong, they probably can't sell it. Who'd buy Hong Kong property at this point in time if they wanted to exit?" he said.