Budget 2022: Younger workers eligible for Workfare, higher CPF basic retirement sum among moves to strengthen social compact
SINGAPORE — Younger workers aged 30 to 34 will be soon be eligible for payouts as part of enhancements to the Workfare Income Supplement scheme.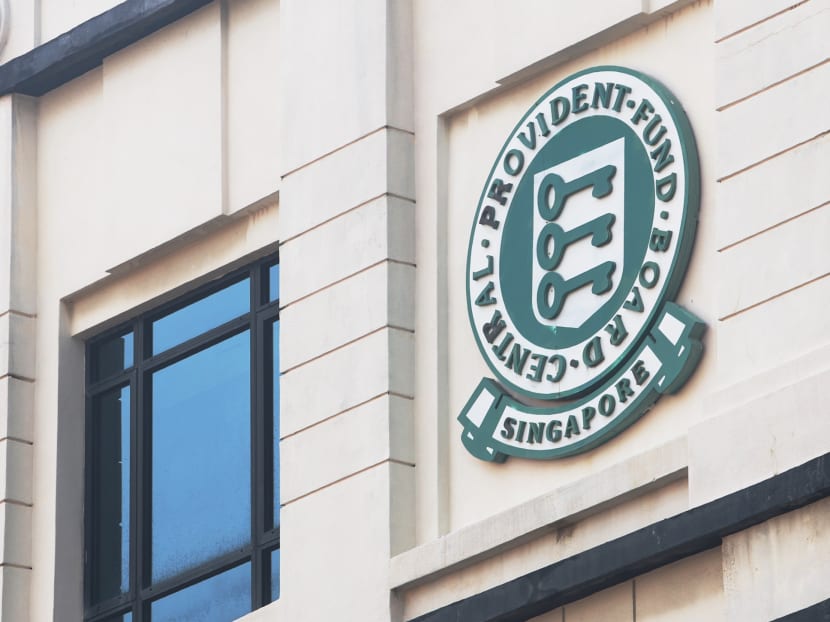 The Workfare Income Supplement scheme will be extended to younger workers, aged 30 to 34
The qualifying income for the Workfare Income Supplement scheme will also be raised from S$2,300 to S$2,500
Schemes to help children from lower-income families like KickSTART and UPLIFT will also be expanded nationwide to benefit more families
SINGAPORE — Younger workers aged 30 to 34 will be soon be eligible for payouts as part of enhancements to the Workfare Income Supplement (WIS) scheme. 
Finance Minister Lawrence Wong, who announced this in his Budget speech on Friday (Feb 18), said that the move will help workers in this age group start saving for their housing and retirement earlier in their careers.
The enhancement was part of a slew of measures announced by Mr Wong aimed at strengthening social safety nets in Singapore.
He said that while the Government has been doing more to strengthen the social compact over the years, new stresses have emerged.
As Singapore enters a "more volatile and unpredictable environment", the Government will take further decisive steps to strengthen the architecture of social security and opportunity for all Singaporeans, he said.
Here is a summary of the measures announced:
MORE WORKERS TO BENEFIT FROM WORKFARE
A number of enhancements will be made to the WIS to supplement the incomes and Central Provident Fund (CPF) savings of lower-wage Singaporean workers.
The following changes, which are expected to benefit more than half a million workers, will kick in for work done from Jan 1, 2023:
The scheme will be extended to younger workers and include those aged 30 to 34 
The qualifying income will be raised from S$2,300 to S$2,500.
Eligible employees will receive higher payouts of up to S$4,200 a year, up from S$4,000
All disabled individuals will qualify for the highest payout tier, regardless of their age
A new minimum qualifying monthly income criteria will be set at S$500 to encourage regular employment
CPF BASIC RETIREMENT SUM TO BE RAISED
The CPF basic retirement sum (BRS) will be raised by 3.5 per cent per year for those turning 55 from 2023 to 2027.
The increase will mean that the BRS for those turning 55 in 2027 will be S$114,100, compared with S$96,000 in 2022.
With these increases, the BRS payouts for male members turning 55 in 2027 on the CPF Life Standard Plan will be S$980 per month when they turn 65, up from about S$850 for those turning 55 in 2022.
This will give seniors greater assurances for their basic retirement needs, said Mr Wong. 
Payouts under the full retirement sum and enhanced retirement sum, which are now set at two and three times the BRS respectively, will also rise in tandem.
The Ministry of Finance said that it expects about four in five active CPF members turning 55 in 2027 to be able to set aside at least the BRS.
In a Facebook post, Manpower Minister Tan See Leng said this will be "the highest level of BRS attainment thus far".
"Members with less than the BRS need not top-up your CPF. There are also no changes to CPF withdrawal rules," he added.
According to the Manpower Ministry and CPF, the percentage of active CPF members who meet BRS at age 55 has gone up from 58 per cent in 2016 to 66 per cent in 2020.
CPF CONTRIBUTION RATES TO BE RAISED FOR SENIOR WORKERS
The Government will continue with the second increase in employer and employee CPF contribution rates for senior workers aged 55 to 70 in 2023.
This will start from Jan 1, 2023, and this age group of senior workers will have their total CPF contribution rates increased by between 1.5 and 2 per cent.
A one-year CPF transition offset equivalent to half of the increase in employer CPF contributions will be automatically provided to employers.
The first increase took place this year, following an earlier announcement in 2019 that the CPF contribution rates will be raised gradually over this decade for senior Singaporeans and permanent resident workers. 
CO-FUNDING FOR WAGE INCREASES UNDER PROGRESSIVE WAGE MODEL
Mr Wong on Friday also introduced the Progressive Wage Credit Scheme to provide transitional support for businesses moving to the Progressive Wage Model, which is intended to increase the salaries of lower-wage workers.  
Under this scheme, the Government will co-fund the wage increases of lower-wage workers between 2022 and 2026.
For workers earning up to S$2,500, the co-funding rate will be:
2022 to 2023: 50 per cent
2024 to 2025: 30 per cent
2026: 15 per cent
The Government will also give some support for workers earning above S$2,500 and up to S$3,000 at a lower co-funding ratio till 2024. 
From March 2023, eligible firms will need to be accredited with a new Progressive Wage Mark, to show that they pay progressive wages and the local qualifying salary, in order to contract with the Government.
ENHANCING SOCIAL MOBILITY
The Fresh Start Housing Scheme, which is a scheme to help low-income families on their journey towards home ownership, will be enhanced to better support second-timer families with children
The KidSTART programme, which taps community partners to guide parents and caregivers of young children, will be scaled up nationwide to support more families. It is currently on track to support 5,000 children by 2023, said Mr Wong 
The UPLIFT Community Pilot, which supports school-going children in disadvantaged families, will also be scaled up nationwide
The Government will integrate the delivery of social services along with expanding the Community Link programme, which provides targeted support for families with children living in rental housing
PREPARING FOR FUTURE HEALTHCARE NEEDS
The Government will review its resourcing approach and healthcare financing schemes and the need for more investments in preventive healthcare.
It will do so via a "Healthier SG" strategy, which aims to bring healthcare closer to the community and make it more accessible to them.
Mr Wong said that the healthcare IT systems will also need be integrated so that information can flow beyond hospitals to community healthcare providers.
An Interagency Taskforce on Mental Health and Wellbeing has also been established to coordinate efforts across public agencies and other stakeholders to enhance and integrate mental health and social services in the community.
TOP-UPS FOR SPORTS, ARTS AND INCLUSIVE PROGRAMMES
The Enabling Masterplan 2030 will be launched later this year to strengthen support for persons with disabilities in areas such as employment, lifelong learning and respite care
A S$100 million top-up will be made to Tote Board's Enhanced Fund-Raising Programme for three years until the end of financial year 2024
A S$26 million top-up will be given to the Charities Capability Fund to help charities do more for the community
The One Team Singapore Fund will be extended for five years to match donations to high performance sports
A S$150 million top-up will be made for three years to the Cultural Matching Fund to match donations to the arts and heritage charities