ComfortDelGro to trial ride-hailing service with private-hire cars from Feb 4
SINGAPORE — From next Thursday (Feb 4), taxi giant ComfortDelGro will test a new ride-hailing service, three months after it was awarded a ride-hailing licence under a new regulatory framework.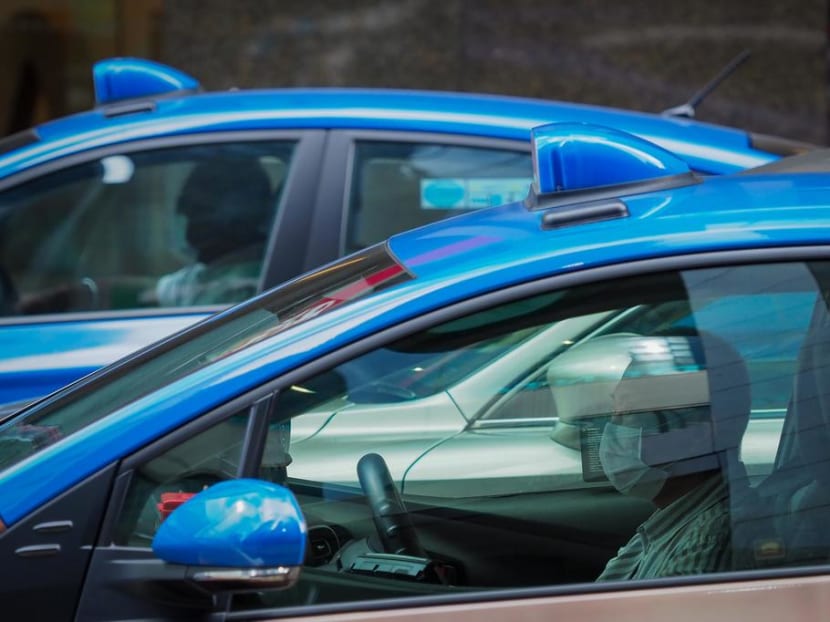 SINGAPORE — From next Thursday (Feb 4), taxi giant ComfortDelGro will test a new ride-hailing service, three months after it was awarded a ride-hailing licence under a new regulatory framework.
The company said that the beta, or prototype, trial would involve 25 private-hire cars, which will supplement its fleet of 10,000 taxis. 
The trial is expected to run until March.
After the trial, it will assess the public's response to the service and gradually open it up to more private-hire car drivers.
ComfortDelGro said that the new offering will be available only through its ComfortRide fixed-fare service. The option will be served by both private-hire cars and taxis.
Customers may choose either a "taxi or car" or a "taxi-only" service when making a booking.
"The former will be served by both private-hire cars and taxis, while the latter by ComfortDelGro taxis only," it said.
ComfortDelGro's spokesperson Tammy Tan said that the fare structure for the ride-hailing service will follow that of its ComfortRide option.
The minimum fare for a ComfortRide trip is S$6, and fares are adjusted based on demand and supply.
A multi-stop feature in ComfortDelGro's taxi booking application, which allows passengers to add an extra stop, is also available for the ride-hailing service. Fares for the extra stop will be added automatically to the fare.
ComfortDelGro said that its ride-hailing service would take only in-app cashless payments. No administrative fee will be imposed for credit or debit card payments, or other modes of cashless payments.
For now, it has started recruiting a small group of private-hire car drivers for the beta trial to collect feedback.
During the trial, the commission fee for bookings will be lower than the market rate, the company said. The dominant ride-hailing service Grab, for instance, takes a commission of up to 20 per cent from every ride.
ComfortDelGro said that drivers who are invited to take part in the trial will undergo a two-hour training session to familiarise them with its driver app, where they will receive ComfortRide bookings.
In October last year, ComfortDelGro was one of four companies awarded ride-hailing licences under the Government's new licensing framework for the point-to-point transport sector. 
ComfortDelGro also has a street-hail service operator licence.
Under the new regulatory framework, any firm with 800 or more vehicles on its platform must apply for a ride-hailing or carpooling licence.
The authorities had said that with ride-hailing firms having to abide by rules under the licensing framework, the Land Transport Authority and the Public Transport Council would have greater oversight of the sector to protect the safety and interests of commuters and drivers.
TAXI DRIVERS CONCERNED: ASSOCIATION
Responding to the news, the National Taxi Association said that some ComfortDelGro taxi drivers are worried that with more drivers on the road, their already shrinking earnings may be further squeezed.
Labour Member of Parliament Yeo Wan Ling said in a statement on behalf of the association: "To address some of these concerns, one suggestion that arose from our engagement with the ground is to reduce the rent should there be a further drop in earnings.
"We will also continue to gather feedback and engage ComfortDelGro to ensure that this can become a win-win for taxi drivers and commuters."
Ms Yeo is the director of the National Trades Union Congress' small- and medium-sized enterprise (SME) arm called U SME, and its Women and Family Unit.
Analysts interviewed by TODAY, however, disagreed that ComfortDelGro's entry into the ride-hailing scene will inevitably eat into the earnings of taxi drivers.
Transport consultant Tham Chen Munn believes that there will always be a group of people who will stick to using taxis because they trust these drivers' knowledge of the roads and their safety record.
Likewise, transport specialist Terence Fan from the Singapore Management University said it is unlikely that ComfortDelGro is looking to forgo its main taxi business.
Instead, the firm is likely trying to take advantage of Singapore's gradual reopening during the pandemic to grab a larger share of the increasing peak-hour commuter demand, without taking away from the earnings of taxi drivers, he said. 
The firm's new ride-hailing initiative may also attract more commuters onto its mobile platform, which could in turn drive up ridership for taxi drivers.
"When travellers return to Singapore (after border controls ease up), hopefully, the taxi part of the business will revive again," Dr Fan said.
ComfortDelGro's entry into ride hailing was seen by the analysts as a logical move, especially given the fizzling out of its short-lived partnership with American ride-hailing firm Uber in 2018. 
While this may mean more competition in Singapore's ride-hailing scene, Dr Fan said that it may not lead to lower prices for commuters because ComfortDelGro offering steep discounts on fares will risk undercutting its own taxi business.
Mr Tham said: "You sense a bit of stubbornness with ComfortDelGro to move (with the times), but now it's in the game."  ADDITIONAL REPORTING BY DARYL CHOO