Explainer: The link between HPV and cervical cancer
SINGAPORE — From April this year, 13-year-old girls can get vaccinated against the human papilloma virus (HPV), a common sexually transmitted infection, for free.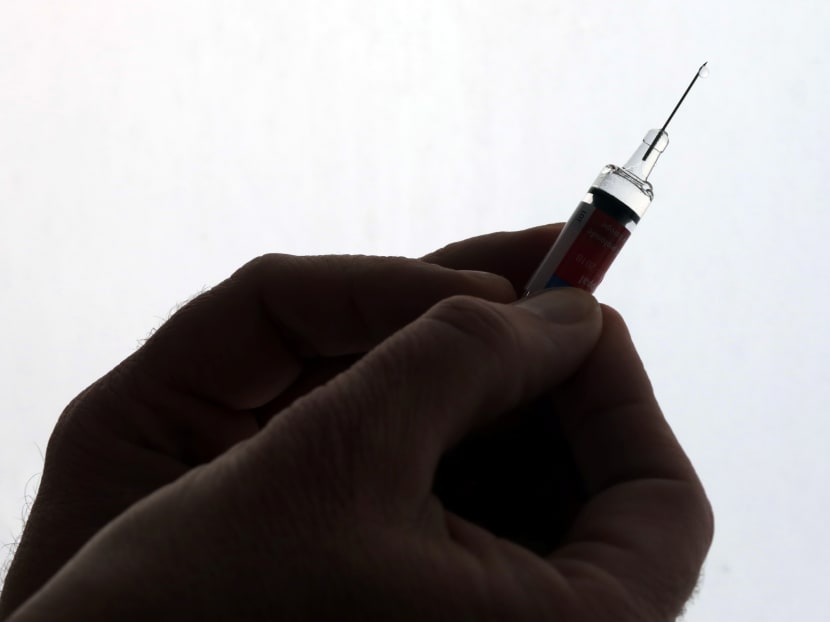 SINGAPORE — From April this year, 13-year-old girls can get vaccinated against the human papilloma virus (HPV), a common sexually transmitted infection, for free.
The Ministry of Health (MOH) will set aside S$2.5 million yearly for the vaccination programme, in addition to a one-time cost of about S$10 million this year. It will also make the programme available to current cohorts of female students in Secondary 2 to 5 as well.
Here's what you need to know about HPV and how it can cause cervical cancer in women — the 10th most common cancer among Singaporean women.
WHAT IS HPV?
HPV is a virus that affects both men and women. While most HPV infections are transmitted through sexual contact, it can also be transferred through skin-to-skin contact.
There are typically no symptoms and the virus is cleared by the body naturally.
Read also
There are more than 100 different types of HPV strains, some of which are considered high-risk types — meaning that they may cause cancer. Low-risk types do not cause cancer but may cause genital warts.
THE LINK BETWEEN HPV AND CERVICAL CANCER
HPV affects up to four out of five women by the age of 50. Persistent HPV infections can cause abnormal cervical cell growth, resulting in cervical cancer in women.
There are 14 high-risk type strains that are associated with cervical cancer. Particularly, the strains called HPV 16 and HPV 18 cause 70 per cent of all cervical cancers.
Almost 200 new cases of cervical cancer are diagnosed yearly in Singapore and around 70 people died from the disease each year from 2011 to 2015, Dr Amy Khor, Senior Minister of State for Health, said in Parliament on Wednesday (March 6).
PREVENTING CERVICAL CANCER
There are two types of vaccines for HPV available in Singapore — Gardasil and Cervarix. Both offer protection from the HPV 16 and 18 strains, although Gardasil also covers several other types. While the vaccine is most effective before a person becomes sexually active, sexually active people can still benefit from it.
The vaccines costs at least S$300 for the required three shots, with prices varying across clinics.
Read also
They are approved for use in girls and women aged nine to 26 under the National Childhood Immunisation Schedule.
In 2017, the MOH included HPV vaccination on its list of recommended immunisation jabs for those aged 18 and above, allowing Singaporean women to use up to S$500 from their Central Provident Fund's Medisave account every year to pay for it.
From April this year, the vaccine will be free for all girls attending Sec 1 in national schools and 13-year-old female Singapore citizens and permanent residents who attend private education institutions, subject to parental approval.
The vaccination will also be available to the current cohorts of female students in Sec 2 to 5.
The move follows those in other countries such as Australia, which has provided free vaccination for 12- to 13-year-old girls since 2007. The programme was also extended to boys in 2013. A study by medical journal The Lancet Public Health found that as a result of the programme, cervical cancer will no longer be a public health problem in Australia by 2028.
SCREENING FOR CERVICAL CANCER
In addition to the vaccination, the Health Promotion Board also recommends women to go for regular screening for cervical cancer.
The recommended protocol involves the Pap smear test, which needs to be done every three years. At the National University Hospital (NUH), a Pap smear test costs about S$40.
However, Dr Khor said that the MOH is introducing a more accurate HPV screening test for cervical cancer which only needs to be done every five years. The high-risk HPV test costs about S$90 at NUH, which has offered it for the last two years.