Food, money, toiletries giveaways – businesses chip in to support charities as donations dry up
SINGAPORE — With charities seeing falling donations during the pandemic, Singapore companies and multinational corporations have stepped up to raise funds for members of the community such as low-income families, migrant workers and seniors. They have donated meals, household cleaning products, hand sanitisers, mobile devices and, of course, money.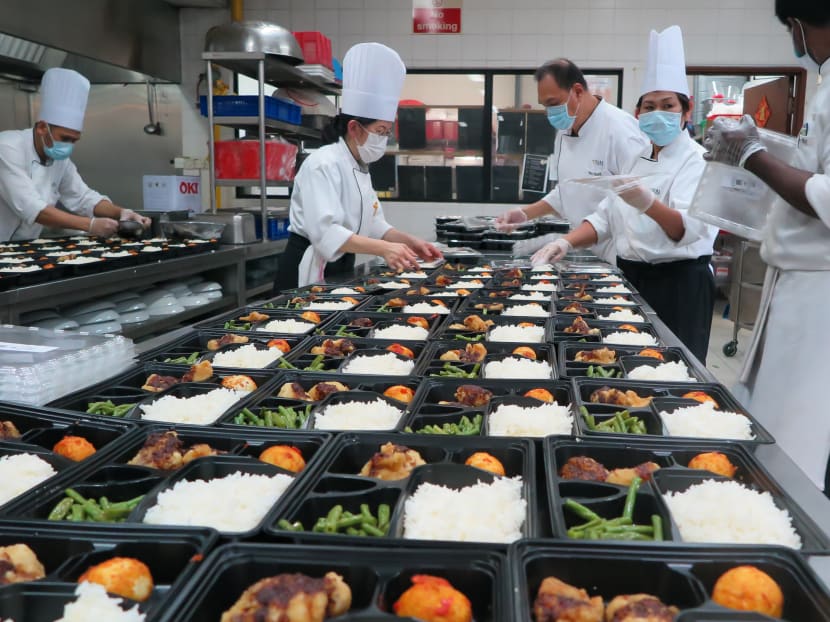 SINGAPORE — With charities seeing falling donations during the pandemic, Singapore companies and multinational corporations have stepped up to raise funds for members of the community such as low-income families, migrant workers and seniors. 
They have donated meals, household cleaning products, hand sanitisers, mobile devices and, of course, money.
Charities and social service organisations told TODAY earlier in March that they were already receiving diminished donations and fewer sponsorships. 
At the time, some charities saw up to a 60 per cent drop in donations in February and expected it to fall further by up to 80 per cent end-March. 
Last month, Deputy Prime Minister Heng Swee Keat said that the Government will match money raised by charities and social service organisations to counter the impact of falling donations.
This will be for fundraisers from April 1 this year to the end of March next year, capped at S$250,000 for each charity.
However, charities and welfare organisations again told TODAY that the handouts are not going to fully cover their needs.
In its outreach to charities, energy company Chevron Singapore has matched donations by employees, who donated a total of S$94,295 to such organisations of their choice from April 15 to May 15. 
The company will be giving S$35,000 each to the Migrant Workers' Assistance Fund, the humanitarian charity arm of the Migrant Workers' Centre; the Asian Women's Welfare Association, which provides support for various vulnerable groups; and the Singapore Association for Mental Health, which runs programmes and services for people with mental health conditions.
Ms Tee Bee Tin, 48, a data support and analytics specialist from the company, then did her own personal fundraiser but got her friends and colleagues to support her as well.
The money was to buy snacks such as murukku and mixed nuts for workers quarantined in the dormitories. 
After putting up a notice on her personal Facebook account, she raised S$18,000 and S$16,000 on separate occasions during the circuit breaker period that restricted movement and activities from April 7 to June 1
The money was used to buy the snacks that were then donated to the Migrant Workers' Centre, a non-governmental group that supports foreign workers here. 
Ms Tee, who had contacted the Migrant Workers' Centre through a friend, said: "The centre told me that the migrant workers were craving for Indian snacks and that was how it started. It was a very simple request so I felt that it was something that I could do."
HELPING SENIORS, COMMUNITY CARE WORKERS  
Real estate group CapitaLand has pledged S$1.9 million to help groups impacted by Covid-19 such as healthcare workers, elders, underprivileged children and community care workers. 
For instance, through its philanthropic arm CapitaLand Hope Foundation, it donated S$300,000 to The Courage Fund, which provides relief to victims and healthcare workers affected by Covid-19, while S$1 million was set aside to help vulnerable seniors with meals and essentials such as smart communication devices and personal protection equipment.   
To support the needs of the older population and community care workers, its foundation has delivered more than 2,250 meals to Awwa Senior Community Home and Apex Harmony Lodge, a purpose-built lodge for people with dementia. Awwa and Apex Harmony Lodge will be receiving meal support from April to October this year.
To help the lodge cope with operating split zones when safe distancing measures were put in place to protect residents there, Capitaland Hope Foundation donated refrigerators to separate storage of food, air coolers and air purifiers to provide better ventilation and for the residents' comfort, as well as smart tablets for the residents to communicate with their family and friends. Besides these, sets of cognitive stimulation kits were given as aids for the seniors' activities.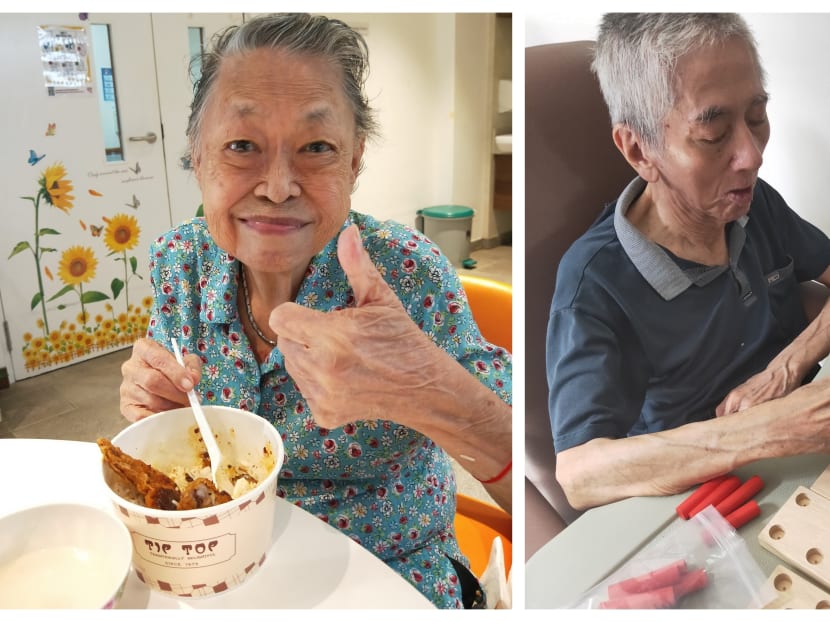 One other company, the Asia Pacific Breweries Foundation, pledged a S$75,000 in cash donation to the Migrant Workers' Assistance Fund. The foundation is the philanthropic arm of the Asia Pacific Breweries Singapore, the producer of popular beer brand Tiger Beer.
Some of the donations will be used to buy daily necessities for migrant workers and provide financial support to those who are not working due to the containment measures. 
GIVING AWAY MEALS, TOILETRIES
While the tourism and hospitality industry had taken a hit in the recent months, Furama Singapore hotel still gave away 1,800 bento boxes from its restaurant partners to lower-income families who are beneficiaries of Readable, a group that provides literacy programmes for children from underprivileged backgrounds, as well as self-help group Mendaki that supports the educational needs of students and individuals.
The meals were also delivered to healthcare workers at the Singapore General Hospital and Sengkang General Hospital.
Separately, the hotel partnered with food charity Food Bank Singapore to prepare 30,000 bento boxes for migrant workers.
Besides monetary contributions, CapitaLand also distributed 30,000 meals to a total of 1,000 elders and underprivileged children through its #MealOnMe initiative. 
More than 150 staff members and their families were involved in delivering these meals to the beneficiaries' homes for a month from April 24 to May 31. 
CapitaLand employees and their family members volunteered their time to deliver meals to the needy during the circuit breaker period. Photo: CapitaLand
One volunteer, Ms Florence Poh, who is the assistant vice-president of CapitaLand's digital international division, said that the initiative allowed her to give back to the community meaningfully during the circuit breaker. 
"It was through this initiative that I gained a better understanding of the needs of the vulnerable and realised that something as simple as a meal can bring them comfort during this uncertain period," Ms Poh said. 
In the banking sector, Citi Singapore partnered with YMCA Singapore to provide more than 45,000 meals and grocery packs to the Food for Good programme, which distributes food to low-income groups and elders who are vulnerable. 
In support of businesses and self-employed individuals adversely affected by the pandemic, meals were bought from hawkers while taxi drivers and private-hire car drivers were engaged to deliver these meals and groceries.
Other companies such as consumer goods corporation Unilever have donated about 300,000 of health and hygiene products since the start of the pandemic to healthcare workers, isolated seniors and migrant workers in dormitories through organisations such as the Singapore Red Cross and the Migrant Workers' Centre.
The products include soap, sanitisers and toilet cleaners. 
Ms Marissa Sugianto, 33, marketing manager at Unilever who managed and organised the donations to some of the non-profit organisations, said that the company decided to donate toiletries because there is more demand for cleaning products now.
"One of the challenges was… we had to make sure we have the right products to give to the people who need these items," she said. So she had to discuss with the non-profit organisations to identify what they needed. 
For example, it donated mostly household cleaning products to the Red Cross Home for the Disabled because it was undergoing some renovations. 
"That was the most rewarding part for me. Often (the charities) would send us pictures or send me WhatsApp messages to thank us," Ms Sugianto said.