Generational divide emerges in debate over young singles choosing to move out of parents' home
SINGAPORE — Does moving out of one's parental home to seek independence and get a taste of freedom make the person a bad or unfilial child? Or is it a priceless experience that moulds, shapes and teaches one valuable life lessons?
A column by a TODAY journalist sparked a lively debate about young, single people wishing to move out of home
From hundreds of comments on social media, some argued that the rent paid would be better given to the parents
Others said that it was important for young, single people to spread their wings
Sociologists suggested the range of views represented a generational divide between older and younger Singaporeans
SINGAPORE — Does moving out of one's parental home to seek independence and get a taste of freedom make the person a bad or unfilial child? Or is it a priceless experience that moulds, shapes and teaches one valuable life lessons?
This debate was sparked when TODAY published an article at the weekend in which senior journalist Janice Lim wrote about her decision at the age of 32 to move out of her parents' home and her experiences navigating daily life as a young, single Singaporean woman living independently.
The piece is part of TODAY's new weekly Adulting 101 series where its journalists help young Singaporeans navigate adulthood and learn something themselves in the process.
By 7.30pm on Monday (April 19), the article had attracted about 1,200 comments and had been shared almost 800 times. Many of the comments appeared to reflect a generational divide between those supporting traditional family practices and those backing the aspirations of young people seeking greater independence.
The topic of discussion was largely based on the concept of filial piety, an important virtue and primary duty of respect, obedience and care for one's parents and older family members — but does it come with a set of terms and conditions?
One sociologist, asked by TODAY to weigh in on the matter, said that as societies progress, and with global influence on lifestyle choices, tradition relating to family formation, parenthood and parent-child relationships are expected to be challenged.
Sociology professor Paulin Straughan from the Singapore Management University (SMU) said: "Much of these expectations of the parent-child relationship arise from socialisation.
"For the parents, this is what was expected of them when they were growing up. For the children, most valorise the youth culture they observe globally, especially via television and movies. Many may have foreign friends who normalise independent living, and many who have experience living alone when overseas may find it a more attractive option."
'TAUGHT TO BE FILIAL'
This divide was evident in the online comments, including those on TODAY's Facebook post on the article.
Some Facebook users, such as Vincent Vincet, felt that the money spent on rental would be better spent on parents instead.
"Renting a place and staying on your own is just an experience but being able to take care of parents and being responsible is the true independence," he added.
Another Facebook user named Mark Oh suggested that it was not necessary to move out to achieve some independence. "You can also be independent while staying with your parents," he wrote.
Facebook user Happy Siti Siti agreed, arguing that a person living with their parents could gain some independence by doing chores such as ironing and laundry and helping with paying the utility bills.
People interviewed by TODAY also alluded to perspectives held by the different generations.
Mr Chris Liow, 48, who works as a regional head of sales, said: "Most of the negative comments are from people who are middle-aged and above. We are taught by our grandparents and parents to be filial."
In Asian culture, he said, moving out of one's parental home before marriage "is not a good practice and should not be introduced in our culture" as it could lead young people to believe that they did not need to take care of their parents.
He added that he has two children and will not allow them to move out to "prove that they need independence".
"They have their own rooms... Own spaces. Why need to move out?" 
'CHILDREN AREN'T INVESTMENT SCHEMES'
Some of the comments on Facebook agreed with the points made in the article.
One Facebook user Mohamad Rizuan Mazlan, 25, who works in marketing, later told TODAY that he found the comments suggesting that moving out of one's parents' home was unfilial to be "illogical".
"If moving out equates to being unfilial, then every married couple in Singapore living on their own would be guilty."
On the suggestion that rental fees in these situations should be given to parents, Mr Rizuan said: "Children aren't investment schemes or insurance policies.
"The only reason to give birth to a child is because you want to love and care for another human being — that's it," he added.
Ms Ezen Ho, 39, told TODAY that because of Singapore's housing policies, many couples hastily get married when they are able to buy a Build-to-Order flat from the Government, in order to move out of the parents' home to gain independence legitimately.
"However, we know there is no guarantee of filial piety from this group," the senior manager said.
Another Facebook user named Angeline Tang wrote: "Why are the comments here so toxic? She is doing something for herself to gain confidence and independence as a person. The comments here are from people so fearful of making that kind of decision for themselves."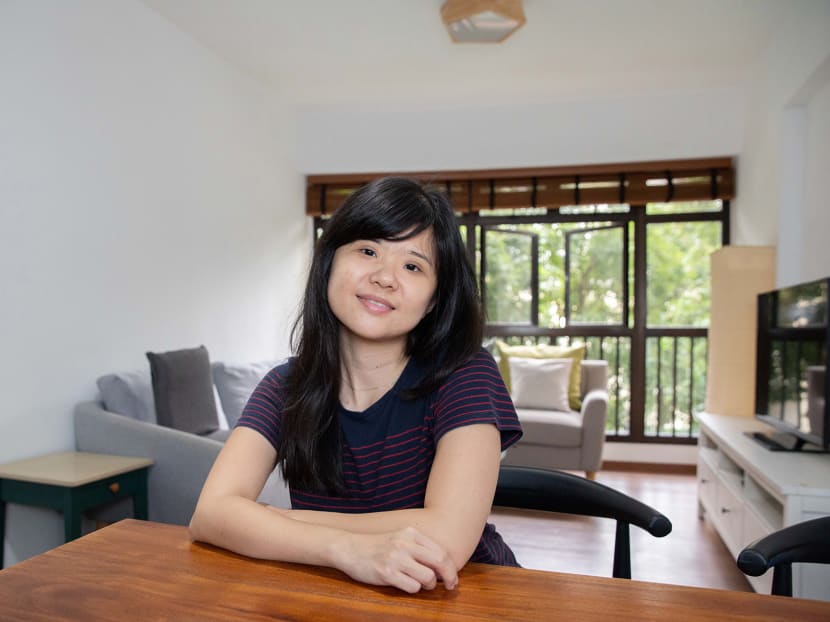 HAVING A STRONG RELATIONSHIP WITH CHILDREN
Is it possible for the generations to meet in the middle when — based on this debate at least — the gulf seems so wide?
Prof Straughan of SMU said: "Certainly. I think, ultimately, in the initial stages, parents may be hurt by their adult child's decision, so it is important for the child to disassociate their decision to move out with their love and respect for their parents." 
Associate Professor Tan Ern Ser who teaches sociology at the National University of Singapore said that parents who are younger and more educated are likely to be more liberal in their views about their single, adult children moving out.
"They still believe in filial piety, but this does not entail co-residence. What's more important is that they have a strong relationship with their children. One could be under the same roof and feel totally alienated from one another," he said.
"Note also that in this age of globalisation, there is a high chance of adult children emigrating or working long-term overseas. So really, it's not about physical proximity, but about social proximity," he said.
Sociologists advise compromise and understanding by all involved as young people grapple with evolving expectations about how they want to live their lives.
Prof Straughan suggested that parents give their adult children room to realise their aspirations.
"For the younger generation, it is important to understand the fears and apprehensions of their parents, and to do their part to assure their parents of their love for them, and to demonstrate that filial piety can be demonstrated in other ways and is independent of living under the same roof."