Goh Chok Tong an engaging leader, gave PAP a 'more human touch', say analysts
SINGAPORE — On Tuesday, when Prime Minister Lee Hsien Loong announced that Singapore was having a General Election (GE), Emeritus Senior Minister Goh Chok Tong wrote on Facebook: "Parliament dissolved. Quo vadis, Singapore? Quo vadis, me?"
Emeritus Senior Minister Goh Chok Tong spent 44 years as a Member of Parliament
He led Singapore through the biggest crises, which included the Asian financial crisis in 1997 
Mr Goh also had a hand in recruiting outstanding third-generation leaders for the Government
Some of the most notable initiatives that he introduced were the CPF MediSave scheme and the elected presidency, analysts said
He developed his own style of consultative government leadership and was a good mentor, colleagues and analysts said
SINGAPORE — On Tuesday, when Prime Minister Lee Hsien Loong announced that Singapore was having a General Election (GE), Emeritus Senior Minister Goh Chok Tong wrote on Facebook: "Parliament dissolved. Quo vadis, Singapore? Quo vadis, me?"
"Quo vadis" is a latin phrase that translates to "Where are you going?".
Mr Goh, who was Singapore's second prime minister, had led the country into its golden age of strong economic growth, and steered it through its biggest crises. It was therefore, not a surprise to see that he was still looking out to the horizon like a ship captain. On where this island state is headed, he might still have the last word if, as he quipped once, he is asked to return to take the wheel at the age of 92.
While the population gears up for an election in the midst of a global pandemic, Mr Goh is making way for the fourth-generation (4G) leaders of the ruling People's Action Party (PAP).
After serving as prime minister from 1990 to 2004 and as a Member of Parliament (MP) for 44 years, the 79-year-old announced his retirement through a letter to PM Lee on Wednesday. 
Political analysts who spoke to TODAY remember Mr Goh as the man who saw the country through the Asian financial crisis in 1997 and the economic downturn caused by the severe acute respiratory syndrome (Sars) outbreak in 2003.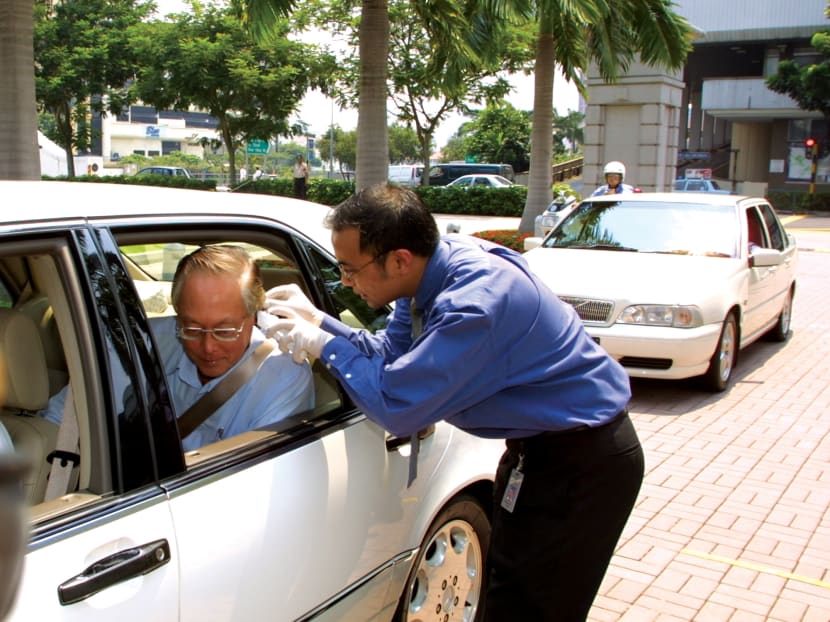 To them, Mr Goh also had an eye for capable people — he recruited outstanding third-generation leaders that have gone on to make significant contributions to Singapore.
These leaders included former Foreign Affairs Minister George Yeo, Senior Ministers Teo Chee Hean and Tharman Shanmugaratnam, Transport Minister Khaw Boon Wan, as well as other former Cabinet ministers such as Mr Lim Hng Kiang, Dr Yaacob Ibrahim and Mr Lim Swee Say.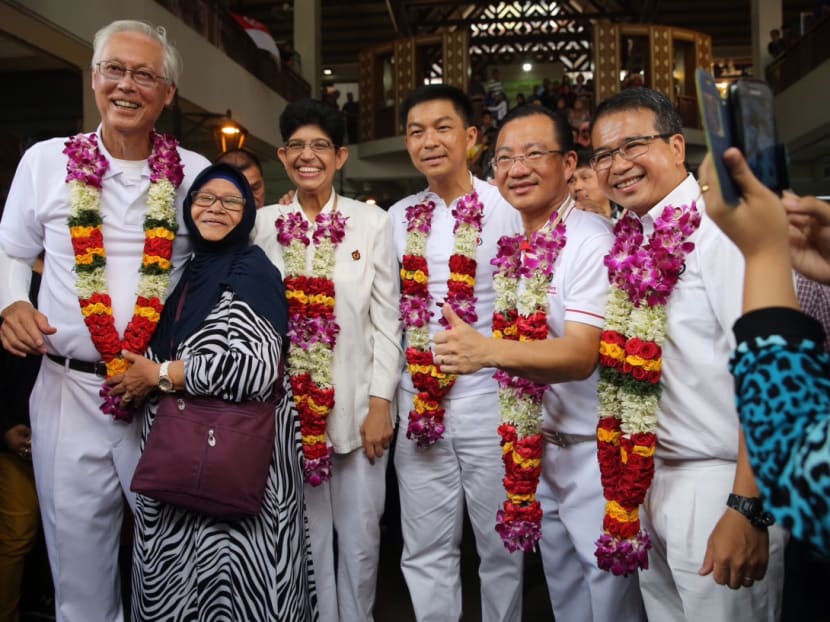 On Mr Goh's definitive contribution to Singapore and the hallmark of his leadership, Dr Felix Tan, an associate lecturer in international relations at SIM Global Education, said that he transformed the political landscape by changing it from an authoritarian environment to a more engaging one that Singapore sees till this day.
"What Mr Goh had done was, he introduced a form of consultative politics. There was some sort of engagement with people on the ground, which gave the PAP a more human touch.
"Mr Goh also boosted Singapore's economic development, which marked the change of a new era — from the era of independence during Lee Kuan Yew's time to an era of growth and prosperity."
The prosperity was not without its price.
Associate Professor Chong Ja Ian, a political scientist with the National University of Singapore, said that while Mr Goh took Singapore's economy in a more "neo-liberal" direction, which allowed for significant growth of wealth, it also created conditions that allowed for greater inequality.
During his 14-year tenure, Singapore's economy grew by an average of 6.4 per cent. Its manufacturing sector moved up the value chain and regionalisation policies shifted emphasis towards overseas investments.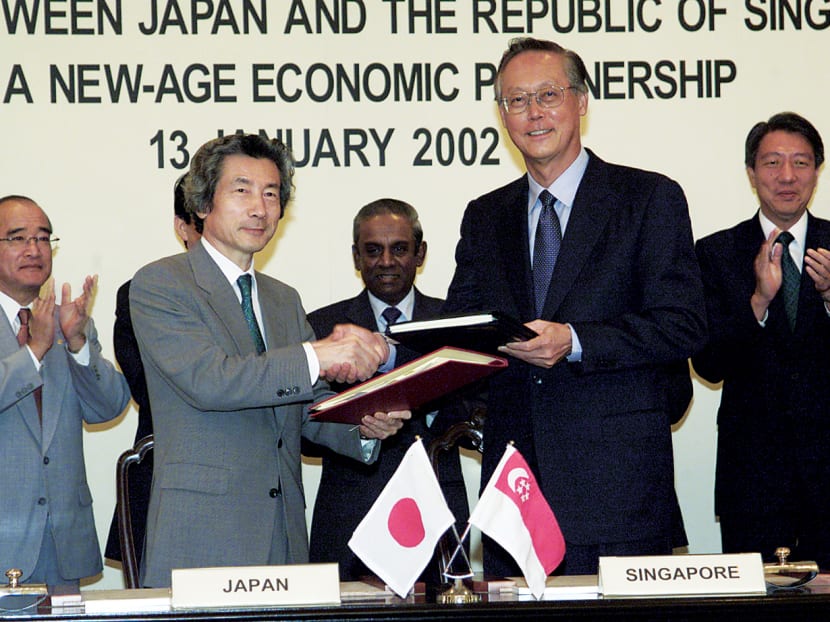 However, major fiscal reforms introduced in the form of the Goods and Services Tax, which provided the Government with a broader tax base, resulted in rising income inequality.
To tackle this and ensure redistribution of wealth to low-income Singaporeans, Mr Goh established:
The Edusave scheme in 1993 to motivate students to perform well in school by awarding various grants and scholarships

The Singapore Workforce Development Agency in 2003 to enhance the competitiveness and employability of the workforce

The Home Ownership Plus Education scheme, which provides grants for housing, education and skills training; among many others

Regular top-ups by individuals and employers into the Central Provident Fund (CPF), a compulsory national savings scheme, to help citizens with their retirement savings
Some of the most notable initiatives that Mr Goh introduced were the CPF MediSave scheme and the elected presidency, the analysts said. 
MediSave enabled Singaporeans to use their own savings to support their hospitalisation expenses.
An elected presidency allowed for a president elected by the people to safeguard the nation's financial reserves and protect the integrity of the public services.
Associate Professor Eugene Tan, law lecturer from the Singapore Management University (SMU), said: "Previously, the president had no role in protecting national reserves and allocating key appointments such as chief justice or chief of defence, but Mr Goh fought for a better system of governance, one which provides another layer of checks and balances.
"There was a lot of criticism — people said that it might not work, but if we look back 50 years from now, the elected presidency helps ensure that our systems are not corrupted."
A TENTATIVE START
Born into a poor family in 1941, Mr Goh grew up in post-war Singapore at a time when the country was impoverished.
In an authorised biography titled Tall Order: The Goh Chok Tong Story, written by former journalist Peh Shing Huei, Mr Goh was described as having "neither the personality nor the inclination for the rough and tumble of politics."
Indeed, it was only after he transformed the loss-making national shipping company Neptune Orient Lines to make profits was he inducted into politics and then elected into Parliament in 1976 — when he won in the Marine Parade constituency with 78 per cent of the vote at the age of 35.
After that, he was appointed Senior Minister of State for Finance in 1977 and was with the Ministry of Trade and Industry in 1979.
Two years later, he was appointed as Minister of Health and Second Minister for Defence.
In 1985, he was promoted to be deputy prime minister.
He was sworn in as Singapore's second prime minister in 1990.
His stint as the country's leader had a tentative start because there were concerns on whether he could fill the big shoes left by his predecessor Lee Kuan Yew. 
"It was definitely not for the faint-hearted," Assoc Prof Tan of SMU said.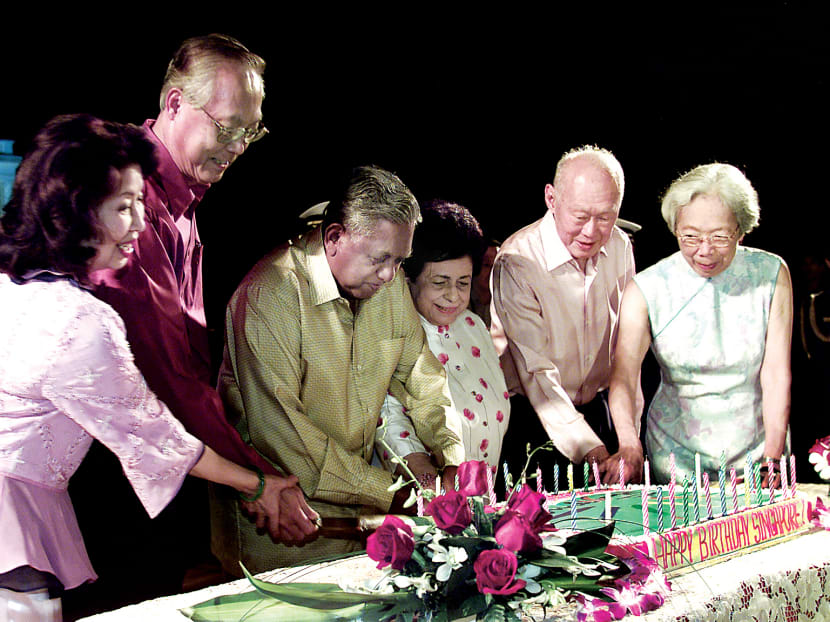 Publicly, Singapore's founding prime minister Lee Kuan Yew had described Mr Goh as being "wooden" in his communication skills.
He also told a live television audience during the 1988 National Day Rally that Mr Goh, then deputy prime minister, was not his first choice to be his successor because he was not decisive enough.
As Singapore's shortest-serving prime minister, Mr Goh had been described as a "seat warmer" for the younger Mr Lee Hsien Loong to take over as the country's leader.
One lighthearted description had it that he was the "holy Goh" working with the father and son — a reference to the Christian belief in God the Father, Jesus the Son, and the Holy Ghost or Spirit.
Despite these challenges, Mr Goh developed his own style of consultative leadership and charted his own way of leading the country, Assoc Prof Tan said. 
In August 2004, Mr Goh relinquished his premiership to PM Lee but remained in Cabinet as senior minister.
In 2011, he stepped down from Cabinet and was given the honorary title of Emeritus Senior Minister. 
Mr Goh's latest move to retire as an MP and not run anymore for the GE did not come as a surprise to many. 
Political analysts said that when Mr Goh took part in his last GE in 2015 and Mr Tan Chuan-Jin led the PAP team in Marine Parade Group Representation Constituency that year, talk was already rife that Mr Goh would soon retire.
In his letter to PM Lee on Wednesday, Mr Goh said that he would not be standing in the coming GE "after much thought and with a heavy heart".
"Many have urged me to stand for another term. But I should not. I would not have the same energy when I cross into my 80s," he added.
In his reply, Mr Lee said that he accepted Mr Goh's retirement decision with sadness and thanked the former prime minister "for a lifetime of distinguished service" on behalf of all Singaporeans.
CHEEKY SENSE OF HUMOUR
After the announcement of his retirement, many MPs took to Facebook to pay tribute to Mr Goh. 
Apart from PM Lee, Deputy Prime Minister Heng Swee Keat, Mr Tan Chuan-Jin, now Speaker of Parliament, Workers' Party chief Pritam Singh and Dr Tan See Leng, PAP's new candidate who is deemed to be Mr Goh's successor.
PM Lee said that he is personally indebted to Mr Goh, who brought him into politics. 
"Ours was a fruitful comradeship that spanned the entirety of my years in politics and most of his — a close friendship between two prime ministers that would be the envy of many countries," he said. 
Mr Heng and Mr Tan described Mr Goh as a down-to-earth person with a mischievous sense of humour, who cares greatly for the people around him and is a good mentor. 
Dr Tan, the former group chief executive officer of private healthcare provider Parkway Holdings, said: "We owe much of our success and wellbeing to (Mr Goh) and (his) team at the helm through the 1990s into the new millennium, and (his) continued guidance and mentorship."
Mr Singh wrote on Facebook that Mr Goh had, on more than one occasion, shared his thoughts with him on issues such as the Government's position on national reserves, how race was "employed cynically" in past elections, and other matters.
"I have my own views about many of these matters shared by ESM Goh. But I thought it said something of the man… to engage not just me, but my Workers' Party colleagues outside the Parliament chamber," he said, thanking Mr Goh for his service on behalf of WP.  
On Friday, Mr Goh posted a message on Facebook to thank those who have wished him well.
"I have retired as an MP but not from politics. My key focus ahead is to support and strengthen the 4G leadership team, and ensure a smooth transition," he said. 
On the 4G leadership, Mr Goh once wrote in the afterword of his authorised biography, where he displayed that mischievous sense of humour some people knew him for: "The careful and systematic preparation of the 4G team and its predecessors reflects how challenging it is to ensure a smooth handover. Factionalism, vested interests, strife, dysfunction and discontinuity are more often the reality in political succession.
"We must avoid a situation where a former prime minister has to come back and save his country at the age of 92!"