Improved reusable masks available for pick-up from May 26 to June 14: PA
SINGAPORE — From May 26 to June 14, Singapore residents can collect an improved reusable face mask with bacterial filtration capabilities at places such as community clubs (CCs) and vending machines islandwide.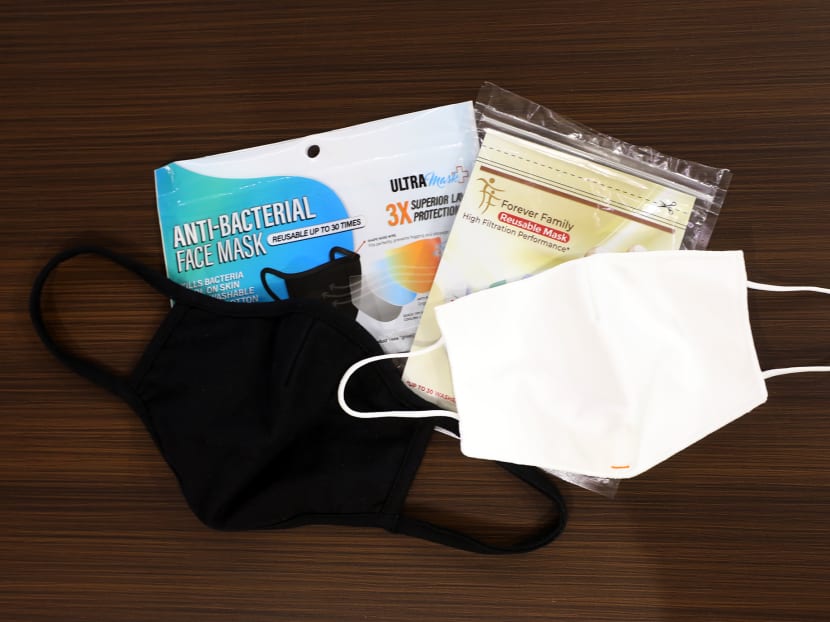 SINGAPORE — From May 26 to June 14, Singapore residents can collect an improved reusable face mask with bacterial filtration capabilities at places such as community clubs (CCs) and vending machines islandwide. 
In a statement on Thursday (May 21), the People's Association (PA) said that the masks would be available over the counter at all 109 CCs and 661 Residents' Committee centres from 10am to 6pm in the first week of collection from May 26 to June 1. 
For the convenience of residents, the masks can also be collected round-the-clock from vending machines at all CCs, starting 10am on May 26.
From June 2 to 14, the masks can be picked up only from the vending machines.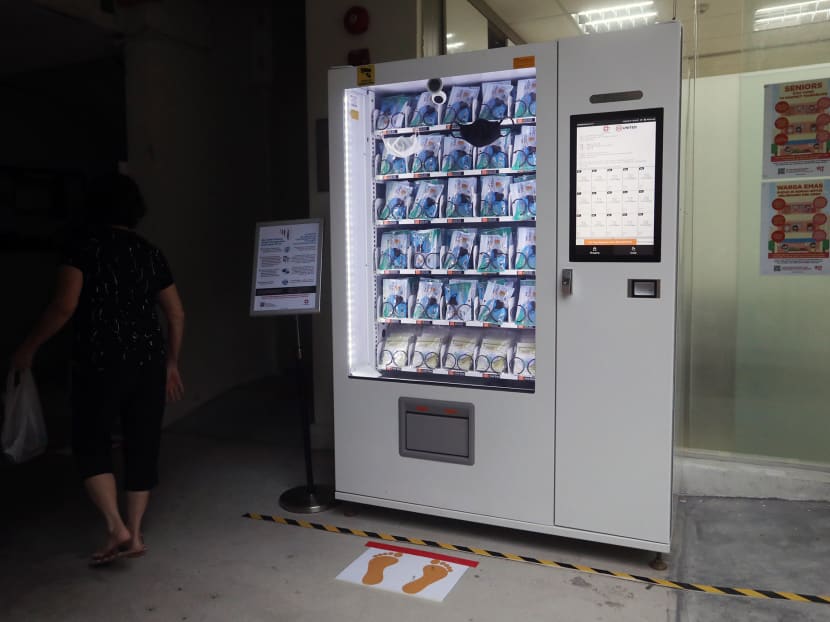 Residents with a valid identification card — including domestic helpers, migrant workers living outside dormitories and international students in hostels — may collect a mask each. The masks will be distributed to migrant workers in dormitories. 
To prevent crowding at collection points, PA encouraged only one member of each family to pick up the masks on behalf of the household. Those wishing to collect the masks must bring their family members' National Registration Identity Cards, birth certificates or any government-issued identification with a barcode. 
Residents may log on to the MaskGoWhere website for more information, including the availability of masks in the vending machines. Details will also be posted on community notice boards, digital display panels or the social media channels of CCs. 
The new masks can filter bacteria, unlike the ones distributed in April before the start of the circuit breaker to slow the spread of the coronavirus. They will come in two sizes: One for adults and the other for children.
Priority for the children's masks will be given to those aged 12 and below, PA said. Residents who produce adult identification cards can pick up masks meant for adults, and those who show identity documents for children aged 12 and below can collect either an adult or a kid's mask.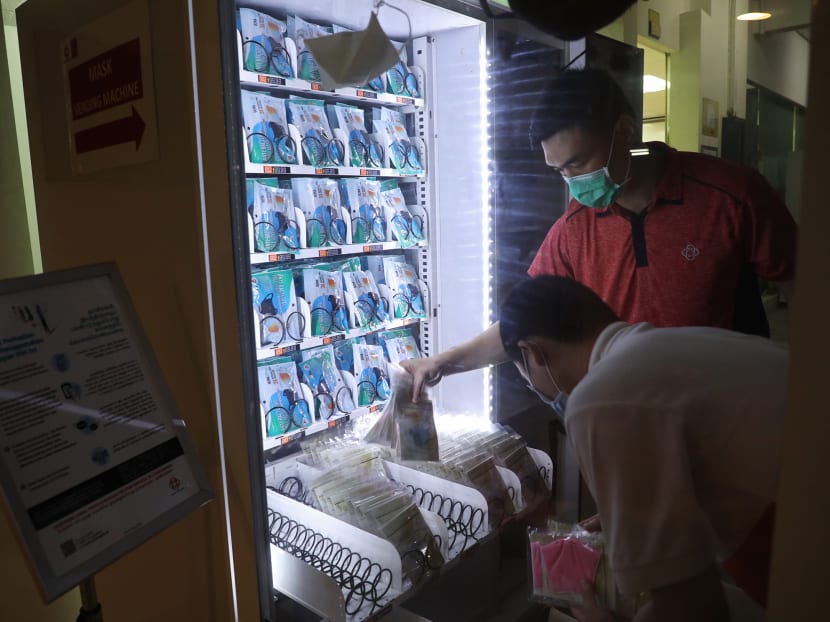 Trade and Industry Minister Chan Chun Sing, who is also PA's deputy chairman, announced the latest mask distribution exercise on May 6. 
He said then that all along, the Government had planned to organise another round of mask distribution, because reusable cloth masks were "not reusable for eternity" even though they were a more sustainable option. 
Besides the reusable cloth masks distributed in April, the Government also gave out four surgical masks to each household in February in the initial phase of the fight against Covid-19.
PA said the new masks are made of at least three layers of material, and have a bacterial filtration efficiency of at least 95 per cent, even after 30 washes. 
Bacterial filtration efficiency tests determine how well a mask filters droplet sprays of about 3 microns. These sprays could carry organisms such as bacteria and viruses. 
"New materials have also been used for these masks, to improve their resistance to droplets and comfort for the users," PA added.  
It did not reveal the materials used to make the masks. Mr Chan also previously declined to disclose the material used, saying that it was "proprietary knowledge". 
The adult-sized masks were produced as part of a tie-up between textile firm Ghim Li and the Nanyang Technological University. The children's version was a collaboration between textile company Ramatex and the Agency for Science, Technology and Research (A*Star). 
Around 150 servicemen from the Singapore Armed Forces and 40 or so military vehicles helped to move the masks to CCs islandwide, PA said. 
400 VENDING MACHINES ISLANDWIDE 
PA said the provision of vending machines this time around is for the convenience of residents who can pick up the masks only after office hours. 
Temasek Foundation, the philanthropic arm of state investor Temasek Holdings, has distributed 400 of these machines to all CCs islandwide, PA said. The machines come with instructional guides in four languages that will show users the steps to collect the masks.
For the safety of residents, all areas on the vending machines that are frequently touched are being treated with a self-disinfecting coating, which can last three months. "The vending machines will also be cleaned and restocked regularly," PA said. 
Aside from their filtration capabilities, Mr Chan had said that the new masks would allow wearers to breathe better, so that they can wear them longer. 
When asked to compare the new masks by Ramatex with the ones distributed previously, Professor Alfred Huan, executive director of the Institute of Materials Research and Engineering at A*Star, had said that the earlier version was focused on preventing the spread of Covid-19 in the community and was still useful in that respect. It was, however, not tested for bacterial filtration.
He recommended that wearers wash the masks gently, with the frequency of washing dependent on how often the masks are worn and whether they are used in crowded or open areas.