Influencer Rachel Wong resolves defamation suit 'amicably' after woman who accused her of infidelity apologises, retracts comments
SINGAPORE — Social media influencer Rachel Wong and Ms Olivia Wu, the woman she sued for accusing her of infidelity, have resolved their dispute out of court, according to a lawyer's letter that Ms Wong posted on Instagram on Tuesday (Aug 16).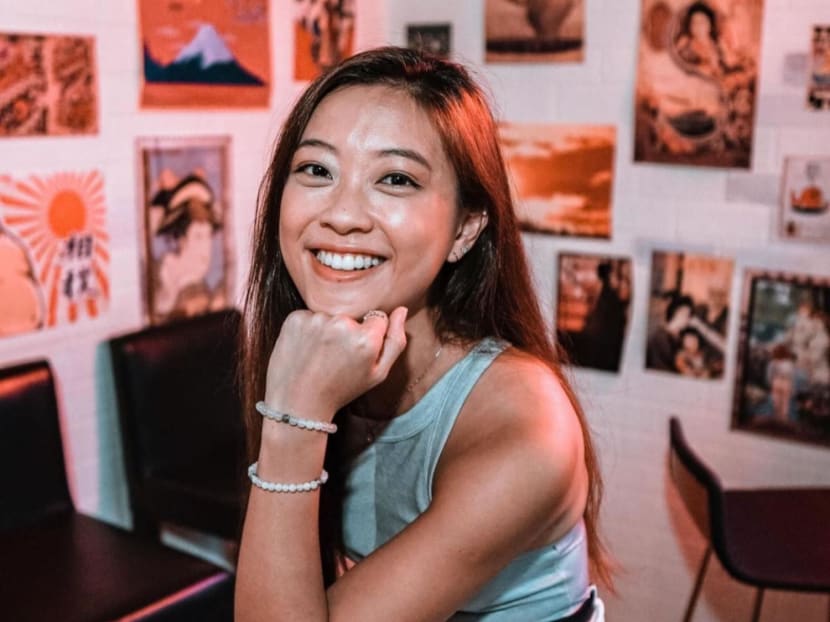 Lawyers for influencer Rachel Wong said that her legal dispute with another woman has been "resolved amicably"
Ms Wong had sued Ms Olivia Wu for defamation after Ms Wu accused her of infidelity
Ms Wu has retracted her earlier allegations and apologised on Wednesday
SINGAPORE — Social media influencer Rachel Wong and Ms Olivia Wu, the woman she sued for accusing her of infidelity, have resolved their dispute out of court, according to a lawyer's letter that Ms Wong posted on Instagram on Tuesday (Aug 16).
Ms Wu had branded Ms Wong the "Cheater of 2020" on Instagram, alleging that Ms Wong cheated on her ex-husband — national footballer Anders Aplin — with her gym trainer and their wedding emcee.
Ms Wong then sued the other woman for defamation, seeking damages of S$150,000, including aggravated damages. She and Mr Aplin annulled their marriage four months after tying the knot.
The legal tussle has since been "resolved amicably", stated the letter by her lawyers, Mr Akesh Abhilash and Ms Cherrilynn Chia from Harry Elias Partnership.
In a separate Instagram post on Wednesday, Ms Wu withdrew her accusations in the earlier social media posts about Ms Wong, saying that she apologises for the hurt that she had caused the influencer.
"The dispute has attracted much unnecessary publicity which has hurt the both of us, our close friends and our families. I sincerely do not believe that this dispute should continue," she wrote. 
"Admittedly, my comments towards Rachel, who I do not know personally, were unnecessary."
She added: "I ask that anybody reposting my previous posts or publicising this matter further on any social media or online platforms stop doing so and to remove any existing posts to bring this matter to a close as we both move forward with our lives."
In a brief statement to TODAY issued by her lawyer, Ms Wong said: "The publications forming the subject matter of our dispute, the substance of which I disputed and denied, have been retracted, and I have accepted Olivia's apology. 
"I am glad that we can now move forward with our lives."
Ms Wong had previously told TODAY that she was cyber-bullied after the allegations emerged, and that deepfake videos of her — where her face was spliced onto pornographic videos — began circulating online.
She said she saw the lawsuit as a way to "stand up for people who have been the subject of online abuse, harassment and defamation".
Her lawyer, Mr Akesh, told TODAY on Wednesday he was pleased the matter has been resolved with Ms Wong's reputation being vindicated in the process by Ms Wu's apology and retraction of her earlier allegations against the influencer.
Ms Wong was previously represented by Mr Clarence Lun from Fervent Chambers, before appointing her new lawyers from Harry Elias on July 5.
THE ACCUSATION
Ms Wong's defamation lawsuit was sparked by six Instagram stories titled "Cheater of 2020" that Ms Wu — a part-time nurse who works for a pharmaceutical company — had posted on her account in December 2020.
In her Instagram Stories, Ms Wu, who is acquainted with Mr Aplin's current girlfriend, accused Ms Wong of being intimate with her gym trainer and the wedding emcee, Mr Alan Wan.
Ms Wu further asserted that Ms Wong had sex with Mr Wan on her wedding night.
As for the gym trainer, Ms Wu alleged that he engaged in "intimate and sexual conversations" with Ms Wong through text messages on Telegram when she was dating Mr Aplin.
Ms Wong then sued Ms Wu, claiming that the posts caused her to suffer damage to her reputation as a full-time social media influencer who depends on her image to secure business deals.
In her statement of claim, Ms Wong said that if she had not truly intended to marry Mr Aplin, she would not have had a highly publicised pre-wedding photoshoot. She said that she had "fully intended" to marry him leading up to the wedding.
She also claimed that on the night of their wedding, she, Mr Wan and another friend helped Mr Aplin to their hotel room when he passed out from alcohol intoxication. She added that she was never alone with Mr Wan in the hotel room then.
She argued that through the Instagram Stories, Ms Wu imputed that she had ruined "more than one person's life", that she was promiscuous, mentally unwell, has no morals, and "would not pass a character check by Mediacorp".
Ms Wu countered that the posts were not defamatory because they were "true in substance". She invoked the defence of fair comment.
PAST COURT PROCEEDINGS
In February this year, district court registrar Lewis Tan approved Ms Wu's application to get correspondence from 2016 to 2020 between Ms Wong and the two men, as well as her diary entries from 2018 to 2020 about Mr Wan.
Mr Lun, Ms Wong's previous lawyer, had opposed the application, saying it was a "fishing expedition" that would violate her privacy and confidentiality.
However, Mr Tan called the materials "plainly relevant" as they would help determine the truth.
Ms Wong appealed but a High Court judge rejected it in June, meaning Ms Wong had to turn over her diary entries and correspondence with the two men.
Separately in February, Ms Wong was granted leave to file contempt of court proceedings against Ms Wu over her missing deadlines given by the court. A two-day trial was then held over this matter.
In April, a district court judge found that Ms Wu did not commit contempt of court.