Long queues outside Geylang Serai market ahead of Hari Raya Puasa
SINGAPORE — Every year without fail during Hari Ray Puasa, homemaker Darasiah Md Ali and her family would cook up a feast, change into their best outfit and visit her parents who live in Marine Parade.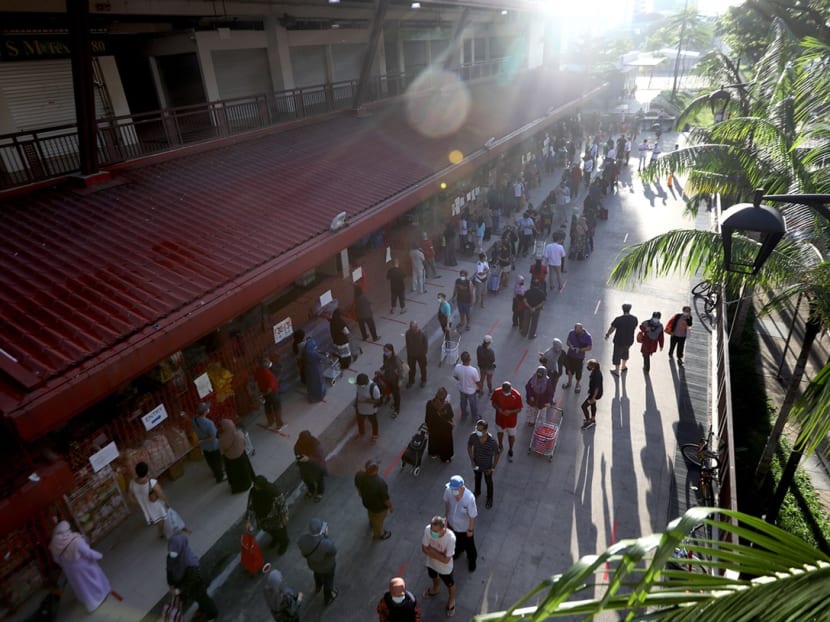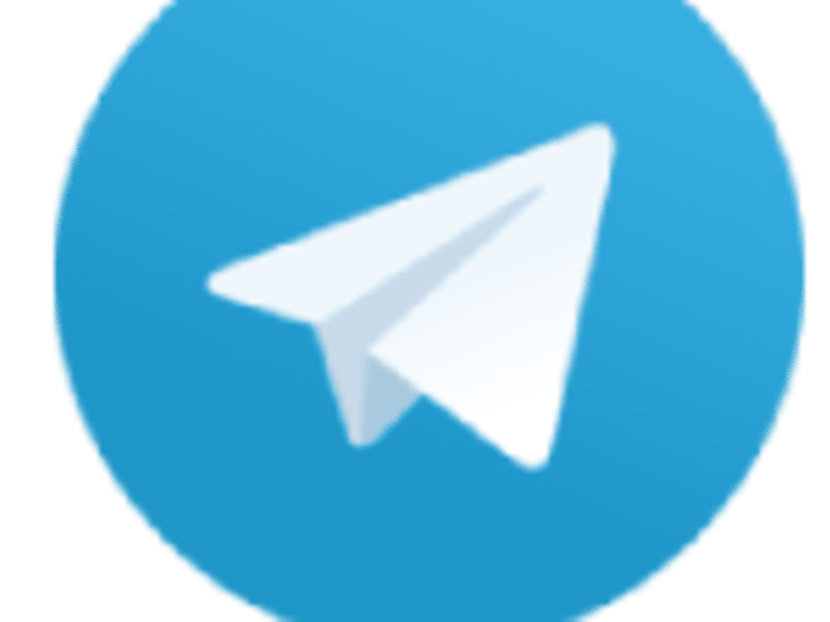 SINGAPORE — Every year without fail during Hari Ray Puasa, homemaker Darasiah Md Ali and her family would cook up a feast, change into their best outfit and visit her parents who live in Marine Parade.
But this year is different, the 56-year-old said, for she is still grappling with the loss of her father to a chronic illness in December last year and her husband to a heart attack two months later.
Determined to honour the tradition, the mother of two children aged 18 and 20 went to Geylang Serai market at the break of dawn on Thursday (May 21).
What she did not expect to see were long snaking queues outside the market.
"The queue was so long, there were about six rows of people waiting to enter the market. My legs were starting to ache," Madam Darasiah said.
After waiting in line for more than half an hour, she was denied entry as the last digit of her identity card is an even number, but her domestic worker was allowed in.
When TODAY arrived at Geylang Serai market at 8am, there were snaking queues at both its entrances. The lines spanned across four rows, with about 20 people in each row.
Twelve safe distancing ambassadors — some wearing a dark blue Certis Cisco lanyard — were seen ushering people to the back of the line, which was moving swiftly.
One of the ambassadors, who declined to be named, said that he has seen the number of people flocking to the market double in the last two weeks leading up to Hari Raya.
"If it gets too crowded, we'll redirect some of them to the markets nearby, such as the one on Haig Road and at Eunos MRT Station," he said, before reminding a pair of shoppers to stand a metre apart.
The National Environment Agency (NEA) said that on Wednesday, there were 30 NEA officers and SG Clean Ambassadors managing queues and ensuring safe distancing at the market.  
"The majority of those in the queue were compliant and those who were not were usually temporary in nature and compliant when advised. There was thus no enforcement action taken," said an NEA spokesperson in response to TODAY's queries.
Since the implementation of the entry system on April 22 based on identification card numbers, the queues at the four popular markets — which include Geylang Serai market and Chong Pang Market and Food Centre — have been "manageable", the agency added.
At Geylang Serai market specifically, before last weekend, there were no queues or short ones on most days, it said.
"The queue at the market continues to be long this week and we expect this to continue right up to Hari Raya on May 24.  
"We urge regular patrons of Geylang Serai market to plan ahead for their marketing needs, and to visit other nearby markets if they suit their needs, such as the ones at 13 Haig Road and 4A Eunos Crescent," said the spokesperson.
Shoppers TODAY spoke to at the market said they prefer buying produce at Geylang Serai during this period as they are familiar with stall owners and the place evokes a sense of nostalgia for them.
Ms Asnizah Aziz, 43, said that she has visited the markets nearby but still prefers to get her supplies from Geylang Serai.
"Every year, I buy my groceries from here because you can find everything in one place and I'm already familiar with some of the stall owners," the nurse said.
She also gets excited during the festive season and does not mind making the long trip from Jurong.
"Even though we are hanging out at home during Hari Raya because of the circuit breaker, I still want my children to enjoy their favourite dishes. That's why I'm here… to stock up on groceries," the mother of three said.
Last Friday, the Islamic Religious Council issued a statement urging Muslims to abide by the circuit breaker that limits social and business activites and to refrain from visiting each other across households.
Similarly, taxi driver Muhd Dawood, who came with his wife, said that Hari Raya is not complete without going to Geylang Serai market at least once.
Chuckling, he talked about how he spent his childhood in the old market, which was only a 10-minute walk from his parents' flat in Paya Lebar.
"Back in the day, people would sell kueh in front of the market, and I would listen to Hari Raya songs coming from the stall of a Chinese auntie."
Pointing to a nearby vegetable stall, Mr Dawood said: "That's her daughter. The auntie has passed away."
Baker Sharifah Shah, 29, said that the price of produce at the market is budget-friendly.
Agreeing, Mdm Darasiah, whose husband was the sole breadwinner, said that she scrimps and saves as much as she can, now that the family does not have an income.
Clutching the money in her hands, she added: "We may be facing financial difficulties but I still want to make sure that my children can feast on all their favourite Hari Raya dishes this year."