Man jailed more than 1.5 years for stealing S$50,000 from ill girlfriend by taking her credit, bank cards
SINGAPORE — When his girlfriend was unable to work due to a severe skin condition in 2015, Marcus Kong Wei Keong moved in with her to take care of her.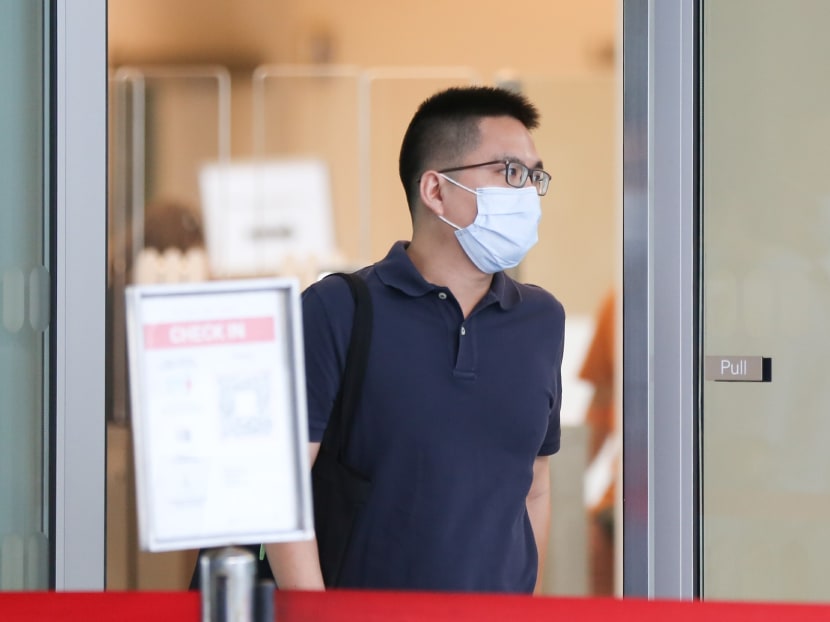 SINGAPORE — When his girlfriend was unable to work due to a severe skin condition in 2015, Marcus Kong Wei Keong moved in with her to take care of her.
Then, over two months, Kong took her credit and bank cards and used them to make multiple cash withdrawals and online fund transfers, stealing about S$52,000 from her savings that way.
On Wednesday (May 11), Kong, now aged 34, was sentenced to one year, five months and eight weeks' jail. He will begin serving his sentence in about two weeks' time and remains out on bail of S$20,000.
The Singaporean, who once served as an executive committee member in the youth wing of the Workers' Party in 2011 and 2012, was found guilty of 53 charges earlier this year following a trial that began in October 2019.
The charges comprised theft, giving false information about an offence, and gaining access to computer material without authorisation.
During his trial, the court heard testimony from his girlfriend Felicia Lee that he had moved in with her in May 2015. She worked as a teacher and suffered from severe eczema.
The skin condition was so severe that her whole body was red, her leg was swollen and she constantly had a fever. She told the court that she spent most of her days resting in bed. 
Ms Lee said that she did not consent to Kong making the withdrawals and online fund transfers.
In his defence, Kong claimed that they had an agreement where she allowed him to use her credit and bank cards to take the money. Ms Lee disagreed with this.
She testified that Kong's parents did not know that he was in Singapore at that time because he was supposed to be studying at the University of Queensland in Australia. 
Kong had proposed living with her because he said that "hotel fees are quite expensive", she told the court.
His parents found out that he had gone behind their backs to remain in Singapore instead of studying overseas only when the couple broke up in February 2016.
She testified that on the night of the break-up, a loan shark called her demanding payment for an overdue loan Kong had taken.
She became sure then that he was also behind a series of suspected fraudulent transactions she discovered from August 2015. She was trying to pay for a skin product online and two of her credit cards could not be used.
She also told the court that Kong's actions affected her not only financially but emotionally.
When his offences were discovered and investigations began, Kong lodged a police report himself, referring to Ms Lee's police report and telling a police officer then that he had no idea how money was being transferred from her account to his.
He lied that these transactions were done without his knowledge.
However, in subsequent police statements in September 2016, he confessed that he had taken Ms Lee's credit cards from her wallet when she was sleeping and knew her personal identification number for the cards because there were "bank letters lying around".
Deputy Public Prosecutor (DPP) Edwin Soh pressed for 21 months' jail, arguing that Kong had "employed delay tactics" during his trial by repeatedly obtaining medical certificates the night before he was to appear in court. He also repeatedly breached court directions for him to obtain medical reports.
Ms Lee has received repayments of about S$11,000, but DPP Soh argued that this should not be considered as restitution because Kong's mother had made the repayments.