Maruah, Think Centre criticise draft foreign interference law, raise concern about uncertainty over their activities
SINGAPORE — Two civil society groups in Singapore, which will come under the requirements of a draft law on foreign interference, are expecting greater administrative hassle and scrutiny of their activities if the Bill is passed.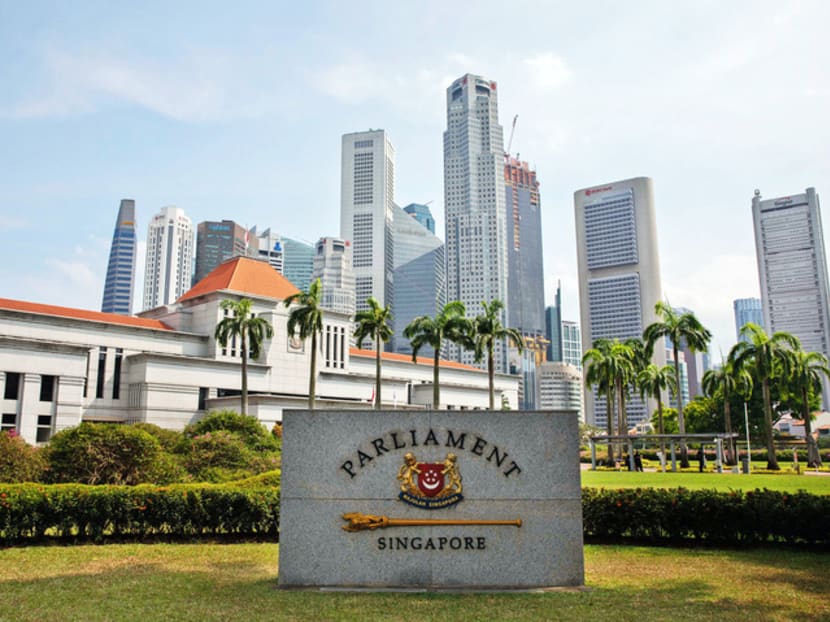 Two non-governmental organisations here will be deemed "politically significant persons" once a draft law on foreign influence is passed
One of them, Maruah, questioned whether it would be prohibited from meeting with counterparts from other Southeast Asian nations 
The other, Think Centre, said the Bill paints Singaporeans as "people who cannot think for themselves"
The Government has said the law will strengthen its ability to detect and counter foreign interference in domestic politics
SINGAPORE — Two civil society groups in Singapore, which will come under the requirements of a draft law on foreign interference, are expecting greater administrative hassle and scrutiny of their activities if the Bill is passed.
Some questions also hang in their minds, such as what constitutes foreign influence and whether they will be allowed to continue their activities with overseas groups.
Ms Braema Mathi, secretary of human rights group Maruah, one of the two civil society groups, asked: "Where do we wish to draw the line by this principle of foreign interference?" 
Under the Bill to enact the Foreign Interference (Countermeasures) Act (Fica), tabled in Parliament on Monday last week (Sept 13), the authorities would be able to designate individuals and entities as "politically significant persons".
They would be subject to strict measures, including having to make regular declarations of their affiliation with any foreign entity and report donations of S$10,000 or more.
The new law, if passed, will replace the current Political Donations Act, which already imposes certain restrictions on donations to political parties and associations.
All political associations gazetted under the Political Donations Act will be automatically designated as politically significant persons under Fica.
Right now, two non-governmental organisations (NGOs) have been gazetted in this way: Maruah and Think Centre, also a human rights group.
UNCERTAINTY OVER DEFINITIONS
Speaking to TODAY, representatives of both groups criticised some provisions in the 249-page Bill, saying that it signals the Government's lack of trust in its people.
Dr Adrian Heok, president of Think Centre, said that the way Fica is drafted suggests that all foreigners have an "ulterior motive" and the draft uses the threat to national security as a justification to limit and curtail the freedom of expression, assembly and association of citizens.
"It questions the integrity of its citizens and paints them as people who cannot think for themselves," he said.
Think Centre is a member of Forum Asia, an international NGO working on human rights.
In a statement last week, the Ministry of Home Affairs said that the proposed law will strengthen Singapore's ability to detect and counter foreign interference in domestic politics via local proxies such as politicians, politically significant organisations and individuals.
It highlighted how, in the 1980s, Mr Hank Hendrikson, former first secretary of the United States Embassy in Singapore, had cultivated a group of Singaporean lawyers to join opposition politics and contest the 1988 Singapore General Election.
These lawyers were offered funding. Among them was former Law Society president Francis Seow who contested for the Workers' Party and was later conferred US citizenship.
Ms Mathi said that Maruah attends regular meetings with groups from the member countries of the Association of Southeast Asian Nations (Asean), as a Singapore representative to the bloc's regional working group for a human rights mechanism.
There is now uncertainty over whether these activities would be treated as a form of foreign interference that Maruah would have to declare, and she is concerned about whether the human rights group would be prohibited in the future from taking part in these discussions.
The issues Maruah discusses with other Asean representatives include the cross-border trafficking and smuggling of women and children into the sex trade.
"If you feel that all this has to be bound by national borders, I don't think we are acting smartly," Ms Mathi said.
She added that the passing of Fica will be a missed opportunity to educate Singaporeans to be more discerning with information they read online.
'CLAMPS ALREADY TIGHT'
Under the proposed law, any Singaporean, person residing here, or locally registered organisation may be designated a politically significant person if their activities are directed towards a political end and if an appointed "competent authority" assesses that it is in the public interest to apply the measures on them.
If there is an increased risk of foreign interference, the competent authority may issue "stepped-up countermeasures", including issuing a directive for them to end their affiliation with foreign individuals or groups.
Politically significant persons may also be restricted from allowing foreigners to volunteer for their political activities, becoming members or holding leadership roles in the organisation.
Both Think Centre's and Maruah's constitutions prohibit non-Singaporeans from joining the groups as members. They also do not have any foreign volunteers.
Ms Mathi said that some foreigners, including undergraduates studying in Singapore, have expressed interest in joining Maruah as interns in the past, but the rights group could not take them in because of the hassle of applying for a permit.
"I find that the clamps are already quite tight even without Fica," she said. "To be a political association is a very heavy branding that we carry. Why is it such a heavy thing that we carry when (you look at) what we are trying to do?"
Maruah has never received many donations, partly because of its label as a political association, Ms Mathi added.
Its last large-scale donation drive held more than a decade ago yielded only about S$3,000, which Ms Mathi said was because people were afraid that their donations would have to be reported.
Small donations are useful, but do not allow Maruah to plan ahead or expand its organisation.
Ms Mathi also said that because of the label of being a political association, schools also rarely want to invite the group to give talks on issues.
Dr Heok of Think Centre said that Singaporeans should question the reasons and weigh the merits for each new law that is proposed.
He added: "Parliamentarians have the duty and responsibility to thoroughly work out the answer and explain the rationale clearly to all citizens."
The Bill is set to be debated at the next parliamentary sitting on Oct 4.