Mum of teen who took life after facing drug charges speaks out over 'abrasive' interrogation; CNB launches probe
SINGAPORE — The mother of a 17-year-old who committed suicide about three months after being charged with drug trafficking has written a letter to Home Affairs and Law Minister K Shanmugam seeking a review of law enforcement procedures in juvenile cases.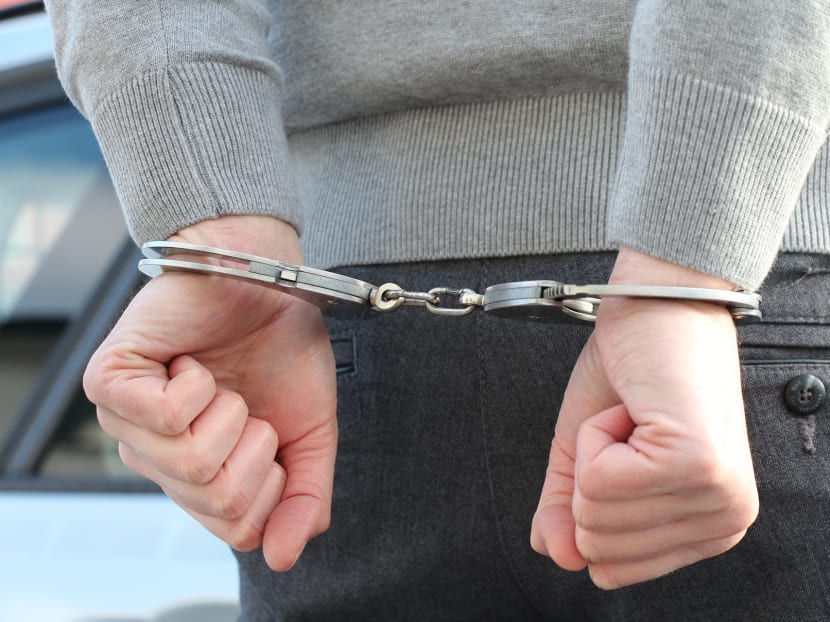 A 17-year-old was handed a drug trafficking charge in June
His mother alleged on social media that he was interrogated in an "abrasive manner" during his arrest, among other things
She said her son became withdrawn after his encounter with the police
The Central Narcotics Bureau said it is investigating the matter and will make the findings public
SINGAPORE — The mother of a 17-year-old who committed suicide about three months after being charged with drug trafficking has written a letter to Home Affairs and Law Minister K Shanmugam seeking a review of law enforcement procedures in juvenile cases.
Responding to the letter, which was put up on social media by the mother, the Central Narcotics Bureau (CNB) said in a statement on Wednesday (Oct 13) that a full investigation into the circumstances of her son's arrest is under way and the findings will be made public after the investigations conclude.
Investigations are expected to be completed by the end of October, CNB said, adding that psychological support has been offered to the mother during this period.
Based on statements made by both the mother and CNB, the teenager was arrested on the evening of Feb 3, 2021 along Serangoon North Avenue 4 for a drug-related offence.
CNB said that the youth, whom it referred to as "Justin", was suspected of trafficking a Class A controlled drug online. Examples of Class A drugs include cannabis, cocaine, ketamine and MDMA, also known as ecstasy or molly.
CNB did not specify in its statement the drugs that Justin was alleged to have trafficked.
Through investigations, the agency recovered the drugs from another location in the vicinity of Serangoon North Avenue 4 and ascertained that they belonged to Justin and were meant for sale.
Justin's mother, who goes by the name Cecilia Ow on Instagram, where she posted the letter, alleged that six to nine CNB officers had chased after her son during the arrest, handcuffed him and took him to their home in order to raid his room.
The officers then took Justin to a police station in Bedok where he was "interrogated in an abrasive manner (such that) vulgarities were used, intimidated and even denied a drink of water", she said.
She then alleged that her son was held in custody "under less than ideal conditions" until she bailed him out the next night.
"Through it all, he was not allowed to contact me, his next-of-kin, and was not accompanied by a trusted adult." 
CNB said the Attorney-General's Chambers had directed that Justin be charged with drug trafficking offences in June this year under the Misuse of Drugs Act.
The teenager was later asked to report to CNB's headquarters on June 23 where he was served with the charges and then released on the same day.
Ms Ow said in her letter that Justin was held in custody and released on bail after 8pm.
A day later, he was charged with drug trafficking-related offences and released on court bail, CNB said.
Three months later, on Sept 16, he committed suicide at his home in Hougang, his mother said.
In its statement, CNB said it was aware that Justin had died. The agency added that police investigations into his death are continuing.
MOTHER SEEKS 'THOROUGH' REVIEW
Justin's mother said that her son "became a different person" after his encounter with the CNB officers.
"He withdrew into his shell. He hid in his room all day and came out only for food and breaks," she said, adding that the teenager had also slept poorly for months owing to "flashbacks about his brutal arrest".
Justin had also refused to leave the house, she said, for fear that CNB officers were watching him.
He also told his mother that he had felt "violated" by the officers when they searched his room and "left it in a mess" and when they did a body search on him at the police station.
"He stopped talking to family members and could not focus on his studies. His psychologist told me he was suffering from post-traumatic stress disorder," Ms Ow said. 
She also revealed in her post that early last year, Justin was diagnosed with dysthymia, a persistent depressive disorder, after witnessing one of his schoolmates attempting suicide the year before.
He had been attending regular psychotherapy sessions since, she said.
His mental health diagnosis was made known to the investigating officer in charge of his case at the beginning of the investigation process, she added.
The mother did not deny that her son committed an offence and realised that the CNB officers were doing their jobs.
However, she added that the stress of the case, such as "waiting indefinitely for an outcome", had broken him and led to his death.
Ms Ow posed several questions to Mr Shanmugam, including why CNB could not give an estimate of how long the interrogation would take, why Justin's belongings were not returned to him after investigations were completed, and why there was a need to go through the process of bail twice.
In her letter, Ms Ow also made reference to the case of Benjamin Lim, a 14-year-old student who was found dead hours after he returned home from being questioned by the police in 2016 over molestation allegations. His death was ruled an act of suicide. 
The case sparked a debate on police processes and speculation over the circumstances leading to his death. Differing accounts of what transpired before his death also emerged, and Mr Shanmugam took the unusual step of delivering a ministerial statement on the matter in Parliament, even though the case was still before the courts.
The state coroner later noted that measures were taken to put Benjamin at ease during investigations, and the evidence also showed that police officers and school staff members took active steps to handle Benjamin and the investigations "sensitively", given his age and status as a student. 
Even so, Ms Ow said that she did not see any change in the investigation process since Benjamin's case, and called for a thorough review into the policies, procedures and processes relating to juvenile crimes. She also suggested that the Ministry of Home Affairs set up a dedicated unit within the police force to train enforcement officers in dealing with juvenile offenders.
She further proposed that law enforcement officers and other staff members attend mental health first-aid and counselling courses, so as to understand that juvenile offenders should be treated differently from adult ones, regardless of the type of offence.
WHAT CNB SAYS
Responding to Ms Ow's question on why the bail process occurred twice, CNB said that persons charged with drug-related offences are usually not released on bail after being served with charges until they appear in court. CNB, however, "made an exception" and released Justin because he was 17 years old.
As for Ms Ow's other allegations related to how her son was arrested and questioned, CNB said that it has been investigating the circumstances of the youth's arrest and they are set to be completed by the end of the month.
Upon the conclusion of investigations, the authorities intend for the findings to be made publicly available.
And, if necessary, the Ministry of Home Affairs will take further steps based on the findings of the investigation.
CNB said that its senior officials have been in touch with Ms Ow since Sept 20 after learning of Justin's death, and will continue to render help to her as she grieves for her son.
The officials last met her on Oct 8 and assured her that there would be full investigations into her son's case, and also provided her with the timeframe required for the investigation.
"She was also told the findings will be shared with her," CNB added.
Separately, Mr Shanmugam has contacted Ms Ow after the letter was posted to him on Oct 1. He had assured her that a thorough review into Justin's arrest and investigations would be conducted.
CNB said: "Justin's mother was also provided with the contact details for Mr Shanmugam and Minister of State for Home Affairs Muhammad Faishal Ibrahim. She was told that she could contact the ministers directly, at any time, on this matter."