NSF Liu Kai's death: Three former SCDF NSFs fined for leaking photos of scene
SINGAPORE — Three former full-time national servicemen (NSF) from the Singapore Civil Defence Force (SCDF) were fined on Monday (Dec 2) for sharing photographs of the scene of a fatal military exercise.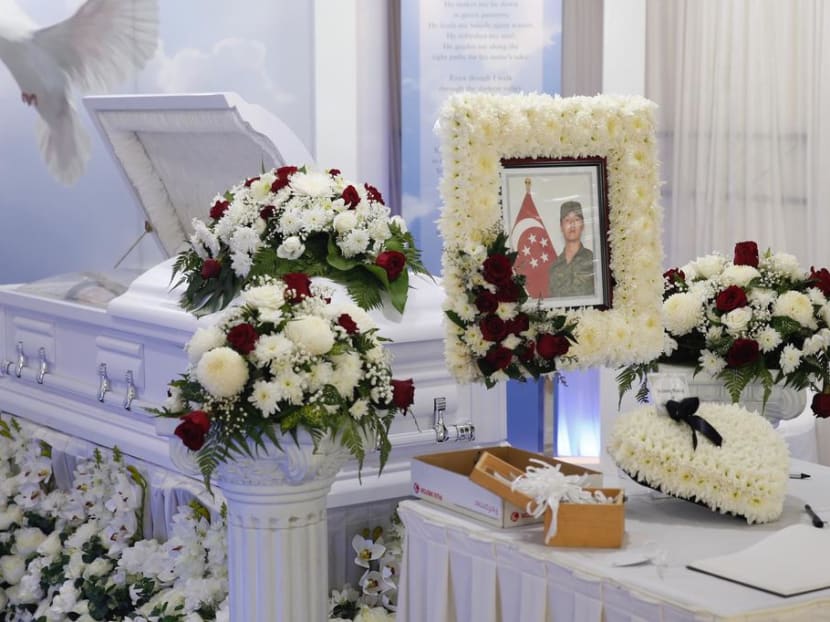 SINGAPORE — Three former full-time national servicemen (NSF) from the Singapore Civil Defence Force (SCDF) were fined on Monday (Dec 2) for sharing photographs of the scene of a fatal military exercise.
They pleaded guilty in a district court to various charges under the Official Secrets Act, in relation to the death of a fellow NSF from the Singapore Armed Forces last year.
The photos later made the rounds on social media.
Muhammad Arif Azman, 22, was fined S$3,000. He admitted to taking two photos at the scene to share in a WhatsApp chat group, as well as disobeying his superior's orders to delete the photos from his mobile phone.
Brandon Tan Jien Jet, 21, and Muhammad Zaki Mokhtar, 24, were each fined S$1,500. Tan forwarded two photos to six others in a chat group, while Zaki forwarded two photos to his brother.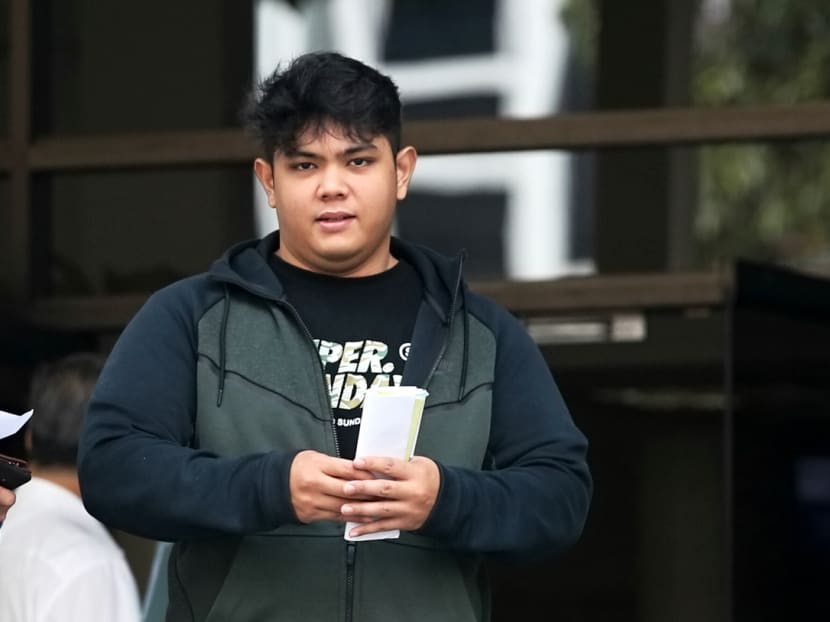 For each charge of wrongful communication of information, they could have been jailed up to two years and fined up to S$2,000.
Arif and Tan were serving their National Service at Jurong Fire Station when the incident happened on Nov 3 last year. Zaki had attained his operationally ready date (end of National Service) in the SCDF by then.
TWO OTHER CASES PENDING
Corporal First Class Liu Kai, 22, was killed that day in a field training exercise along Jalan Murai near Lim Chu Kang.
A Bionix armoured vehicle had reversed into and mounted a Land Rover that Liu was driving. The transport operator from the SAF's Transport Hub West was pronounced dead by medical officers about 25 minutes later.
An independent committee of inquiry into the death found that the Bionix's driver had continued reversing despite repeated orders from a specialist to stop.
A fourth SCDF NSF was set to plead guilty on Monday as well, but his case was adjourned until Dec 26. Thng Yu Xuan, 21, is accused of sending four photos to five others in a WhatsApp chat group.
A fifth SCDF NSF, Mohamad Haikal Mohamad Zainal Abiddin, 21, was charged with sending five photos he had taken of the incident in a WhatsApp chat group, and sending the same photos to two other individuals on WhatsApp.
His case is still pending. He was then a section commander at the fire station.
CHAT GROUP COMPRISED 24 SCDF PERSONNEL
Deputy Public Prosecutor (DPP) Zhou Yihong told the court on Monday that Arif, Haikal and Tng had been deployed to the scene to help to extricate Liu.
Before helping his teammates, Arif — who held the rank of corporal at the time — used his mobile phone to take two photos of the Land Rover crushed beneath the Bionix.
Haikal allegedly took five photos as well, including two showing the licence plates of the two vehicles.
After helping out at the scene, they returned to the fire station.
"Arif and Haikal then sent the respective photographs they took to a WhatsApp chat group comprising 24 present and former SCDF personnel attached to Jurong Fire Station, including all five accused persons," DPP Zhou said.
Tan forwarded two of the photos to a separate WhatsApp chat with six other friends, who were NSFs from the SCDF and SAF. He did so as they were concerned about what had happened.
Zaki forwarded two photos to his brother who was curious about the incident.
At about 4pm later that day, an SCDF public affairs officer told Captain Dinesh K Verlachamy — the fire station commander — that a photo of the scene was circulating on WhatsApp.
"The said photograph captured the back view of the Bionix partially on top of and crushing the Land Rover and was obviously taken through the front windscreen of an SCDF vehicle," DPP Zhou told the court.
Captain Dinesh immediately ordered everyone to gather at the fire station for investigations, before interviewing them to find out who had leaked the photos.
After finishing his preliminary investigations, Captain Dinesh ordered them to delete the photos immediately. But Arif did not comply and his mobile phone containing two photos was seized a few days later.
Captain Dinesh filed a police report the day after the fatal incident, reporting a breach of the Official Secrets Act by seven fire station personnel. It is not known if the two other personnel have been prosecuted.
SAF CAPTAIN CONTESTING CHARGE
Besides the NSFs, an SAF officer is claiming trial to his charge of causing Liu's death by a rash act. Captain Ong Lin Jie, 28, was the vehicle commander of the Land Rover.
He allegedly failed to keep a safe distance of 30m between the two vehicles, causing the Bionix to reverse and mount the driver's side of the Land Rover.
Ong has been suspended from service pending the outcome of the court proceedings.