'One last night of fun': Revellers throng nightspots before closures, but merrymaking masks worries over shattered livelihoods
SINGAPORE — On Wednesday (March 25), diploma student Shane Lee, 19, who usually clubs thrice a week, headed to Zouk with four other friends for what would be one last night of merrymaking in a long while.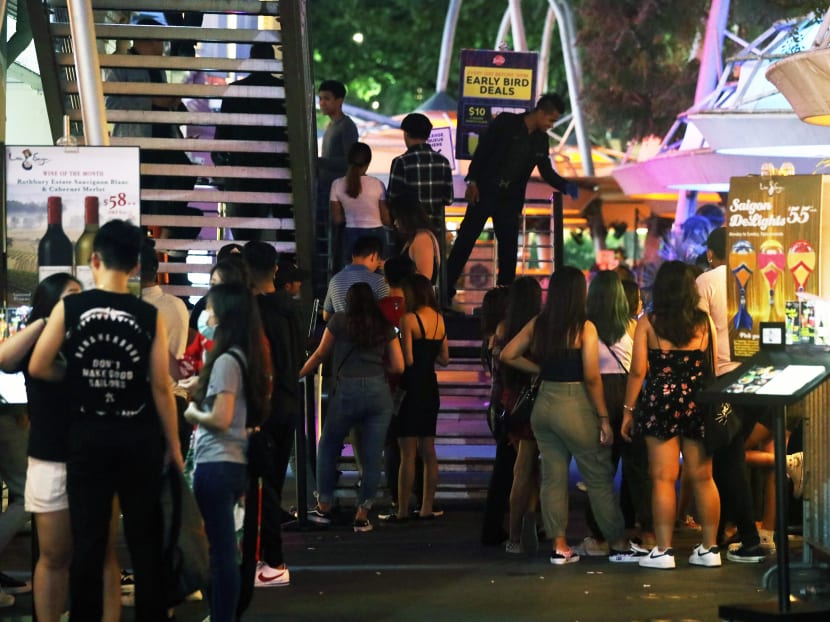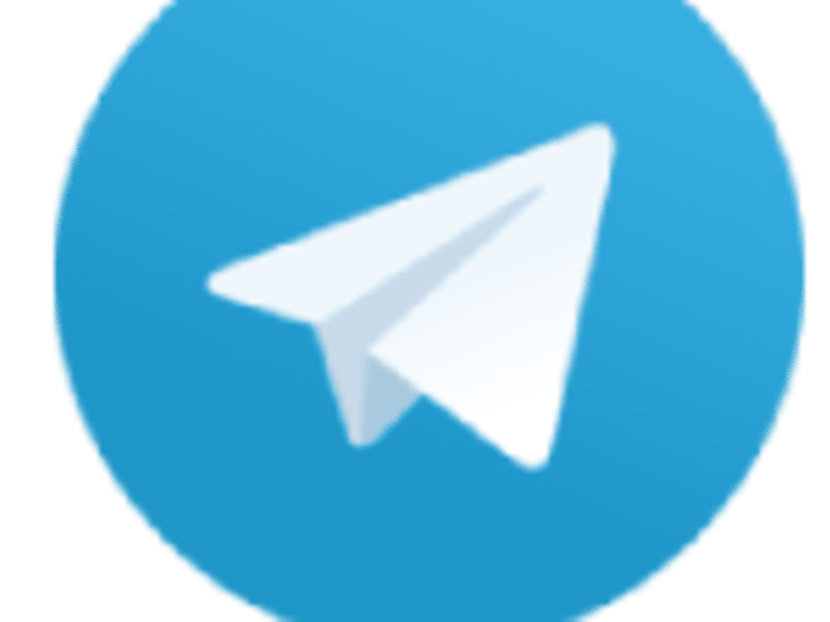 SINGAPORE — On Wednesday (March 25), diploma student Shane Lee, 19, who usually clubs thrice a week, headed to Zouk with four other friends for what would be one last night of merrymaking in a long while. 
"Although we could catch (the virus), it's better than having to stay at home," he said. "Because of this virus situation, everything is closed and we don't have anything else to do."
It was their last chance to party late into the wee hours, before all bars and entertainment venues have to be shut down as part of the Government's additional safe distancing measures to further reduce the risk of local spread of Covid-19. The measures will take effect from 11.59pm on Thursday and are expected to be in place until April 30. 
"It's a bit sad that we're not going to be here again (from Friday) but we're okay with it," said Mr Lee, who added that after the enforced closures, he and his friends would turn to drinking at the void deck or a friend's house instead. 
Like Mr Lee, many revellers relished the final opportunity to head to the nightspots — most bars, clubs and other entertainment outlets were packed with customers at Clarke Quay, Haji Lane and Orchard Road on Wednesday when TODAY visited between 9pm and past midnight. 
When TODAY visited Haji Lane at 11pm, bar patrons could be seen huddling together in close proximity and sharing drinks with one another. 
Among them was Mr Pedro Bores, 27, an expatriate from Spain. "We are taking this coronavirus situation seriously, because we know it's the last time we can come out to spend time with our friends," he said.
Over at Clarke Quay, customer service assistant Jaelyn Lin, 21, who clubs once or twice a week, said her parents were worried about her going out on Wednesday night, but she decided to go ahead. "We can just have one last night of fun, so why not?" she said. 
"Which parent wouldn't be worried about their children going out tonight?" she added. "They complained about why I was going to these kinds of places with so many people and asked me what if I were to come home and pass (the coronavirus) to them." 
Businessman Nick Ooi, 34, who was wearing a mask, said that he felt he could take the necessary precautions even as he met up with friends to go clubbing at Clarke Quay.  
"I am not going to take off this mask and I will find an empty space to have fun with my friends," he said. He added that he will be dancing about 1m apart from his friends and sanitising his hands regularly throughout the night. 
SAFETY PRECAUTIONS IN PLACE: OPERATORS 
Earlier on Wednesday, the authorities warned nightlife operators that they must continue to strictly implement safe distancing measures ahead of the closure. The warning came after various nightspots announced their intention to hold "farewell" parties. 
Following the warning, some clubs including Cherry Discotheque and Canvas Singapore which announced "farewell events", or asked patrons to join them for "one last time" on Wednesday while offering promotions, scrapped their plans and did not open their doors.  
For some of those that did, their staff told TODAY that safety precautions were in place. These include ensuring that patrons are at least 1m apart in queues, taking their temperature, and keeping alternate tables empty.
At Five Tapas Bar in Cuppage Plaza, outlet manager Desmond Lin, 33, said that his bar is practising safe distancing not only at the tables — where he has placed notices and "reserved" signs to block out space — but even when customers are queuing to have their temperatures taken. 
F Club X Attica SG founder Volkan Gumus, 36, said that the dance floor has been turned into a lounge with tables placed 1m apart from one another. 
"I'm happy that the government is asking the bars and clubs to close temporarily," he said. "I've been worried about operating the nightclub for the past two weeks actually, given the number of cases have been rising worldwide. But we were waiting for the government's guidelines on whether to close or not."
He added that he had even encouraged his patrons to stay home on Wednesday, given the severity of the situation. "My friend in Germany who is 30 years old and very young and fit died from Covid-19," he said. "This is a very serious situation and I have trust in the government that closing would be better."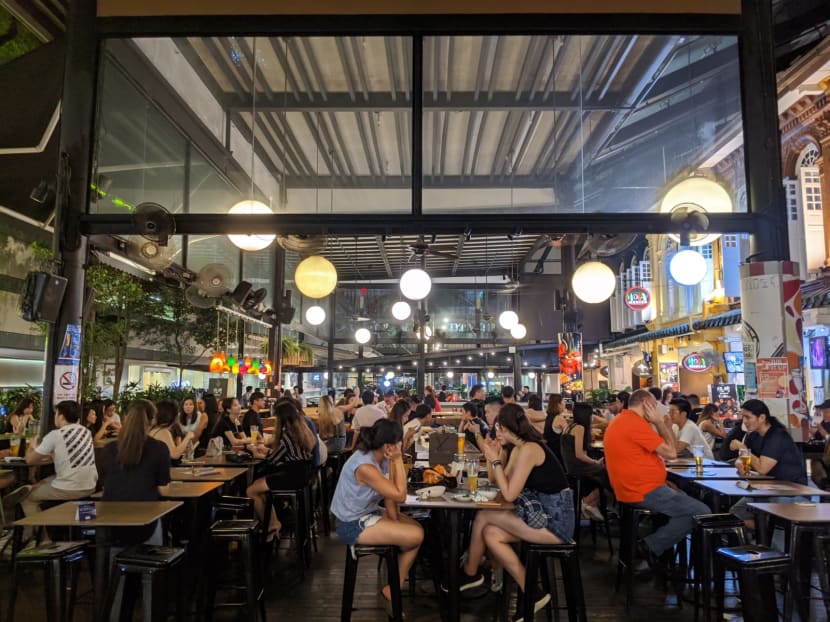 At KPO Cafe Bar along Killiney Road, there was a snaking queue and a dozen cars parked outside its premises.
The 50-year-old manager of the bar, who declined to give his name, said the queue was due to the establishment's compliance of the measures put in place by the Government, including limiting the size of any gathering to 250 people.  
"You are seeing a queue here because this is sort of the last party for one month. When people arrive, they need to have their temperatures taken and wait for others to exit the bar before they can come in so we can keep to the limit," he said.
BENEATH THE MERRYMAKING 
The blaring music and boisterous laughter from the revellers, however, barely mask the worries of those whose livelihoods would be severely affected by the impending closures.   
Mr Johnathan Kumar, 36, the general manager at Le Noir who is a single father of three children, said that his bar at Clarke Quay will be closed after Wednesday night. 
He and his staff would be taking unpaid leave from Friday until May.  
"They should think about people with children or who are single parents, that's going to be very tough for them," he said. "Right now we have no choice but to find part-time jobs like temperature screeners but who is going to hire us? Everyone is cutting down on staff and business is down tremendously."
Mr Kumar added that his business has already not been doing well for the past few months. "We had a 60 per cent decrease in revenue in March compared to the previous month," he said. 
The bar, which has a restaurant segment, will not remain open to serve food. "We also serve food but what's the point of opening for a few hundred dollars worth of sales?" he said.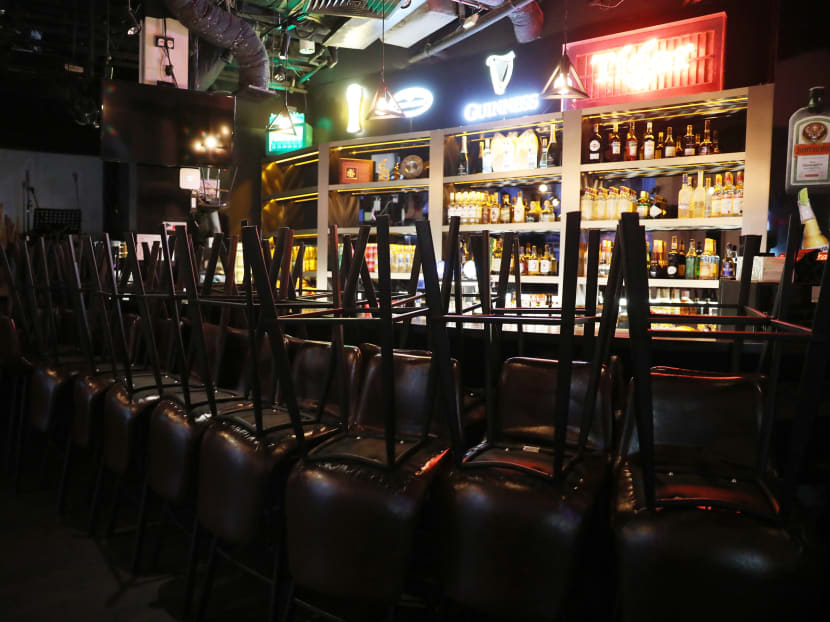 Mr Nick Pheh, 42, the outlet manager and resident bartender of 26-year-old pub Cable Car on Cuppage Road, said that he was very worried about the loss of income when the pub closes for a month after Thursday. His pub hires a total of eight full-time staff. 
"Everyone is definitely worried about the lack of income, we are unsure of what will happen next, about the rental and whether the government will give any subsidy. With unpaid leave, we can only stay at home and wait," he said.  
Ms Evangeline Segaran, 45, a service crew at kitchen-bar Mama Soi, told TODAY that all three staff at the joint, including herself, had their employment terminated two days ago. 
Their last day at work is on March 31. Since the virus outbreak, business at the Cuppage outlet has fallen by 75 per cent, which drove her boss to cut losses by permanently pulling down its shutters. 
The manager at KPO Cafe Bar said he expects the crowd to decline by 70 per cent after the latest Government measures kick in. 
The bar, which also has a restaurant licence, will be changing its operational hours to adapt to the measures. Its restaurant will open at 11am for lunch service, instead of the usual time of 3pm. 
At Muddy Murphy's Irish Pub at Claymore Connect, its assistant manager Jadel Lee, 38, said the pub, which also has a restaurant licence, will be closing for a month on Friday. 
"I'm not quite sure why we are closing and we are still waiting for the management to give us more details about this," he said.

The outlet at Orchard road employs 13 full-time staff and more than 10 part timers. Mr Jadel Lee said that all staff, including himself, were waiting for the management to brief them on their leave arrangements and remuneration for the period of closure. 
"I guess my bosses are also waiting to hear about the new Budget that will be out tomorrow before deciding what they would do," said Mr Jadel Lee, referring to the second stimulus package which the Government will unveil on Thursday to help businesses and households cope with the impact of Covid-19 outbreak. 
When asked about how he felt about the Government's move to shut the entertainment venues, Mr Jadel Lee said that it was necessary and he had been worried about the health and wellbeing of his staff. 
"We just want to get back to normal life as fast as possible," he said.