Resale HDB flat sellers unlikely to raise prices for first-time buyers despite higher grants, property agents say
SINGAPORE — Although first-time resale flat buyers will receive increased housing grants, some property agents said they have not seen sellers raising their flat prices to capitalise on the larger budget.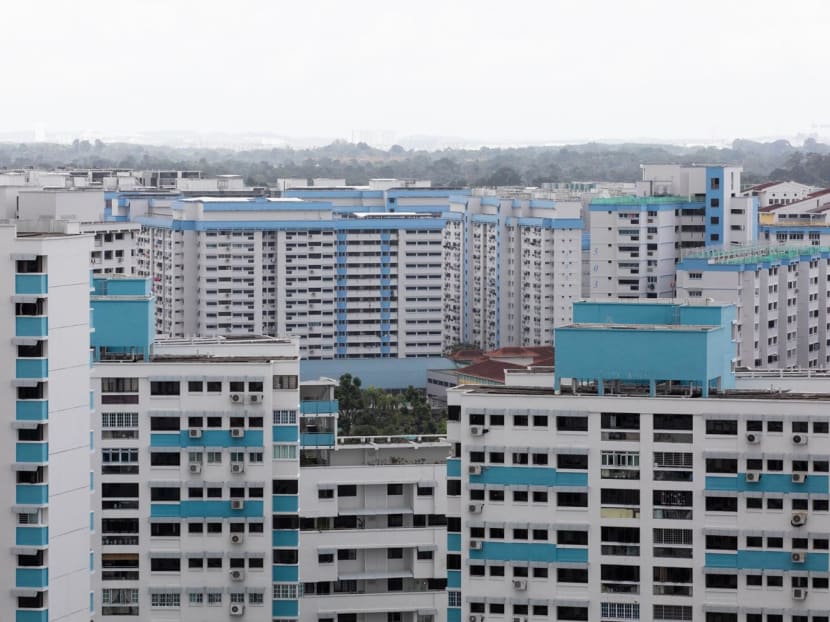 Resale flat sellers have not increased their flat prices and are unlikely to do so, property agents say
This is because first-time buyers are price-sensitive, particularly in this uncertain economic climate
Last week, Finance Minister Lawrence Wong announced that the Government is increasing housing grants for first-time resale flat homebuyers
First-time buyers who spoke to TODAY said they are concerned about cash over valuation prices, which are not covered by the grants
SINGAPORE — Although first-time resale flat buyers will receive increased housing grants, some property agents said they have not seen sellers raising their flat prices to capitalise on the larger budget.
Neither do the agents expect sellers to do so because that will reduce their chances of finding a buyer.
Buyers are price-sensitive, particularly in this uncertain economic climate, noted the property agents TODAY spoke to.
Last week, Finance Minister Lawrence Wong announced in his Budget speech that housing grants for first-time buyers of Housing and Development Board (HDB) resale flats would be increased.
First-timers looking to purchase a four-room or smaller resale HDB flat can get an additional S$30,000 in housing grants, while those buying larger units can receive an extra S$10,000 in grants.
INCREASING FLAT PRICES MAY DETER POTENTIAL BUYERS
PropNex agents Shiddique Asyraaf and Fahmi Hassan said they have not observed flat sellers increasing their prices since Mr Wong's announcement, though they reckon that some may raise them in the near future.
Mr Fahmi said it's "too early to tell" what kind of effect the new measures will have on market prices, adding that it may take about two to three months. 
"Personally, I don't think prices may even go up at all because if they do, first-time buyers may not be able to afford them. There will definitely be sellers who try to increase prices, but it won't be a drastic increase in the overall market," said Mr Shiddique.
Agreeing, PropNex agent Wayne Teo said that sellers who choose to capitalise on the increased grants will run the risk of valuing themselves out of the market and therefore unable to sell their flats, especially to first-timers.
This is because most buyers are generally price-conscious, especially in this uncertain economy.
Mr Teo pointed out that buyers' main concern, particularly for first-timers, is the cash over valuation (COV) price, which is not covered by the housing grants and has to be paid in cash. 
COV refers to the difference between the sale price of a flat and its actual valuation by HDB.
Mr Shiddique said that first-time buyers are usually newly weds who have probably spent "tens of thousands of cash" on their wedding and honeymoon. "Typically, they won't have much cash left to pay for the COV, what more if it increases," he added.
Mr Arasan of ERA Real Estate said that demand for resale flats has reduced since the last cooling measures were implemented.
In September last year, new measures were introduced to tighten maximum loan limits, while a new rule requires private homeowners to wait for 15 months after selling their homes before they can buy a resale HDB flat.
"This has taken away the froth from the housing market and reduced demand for bigger flats," said Mr Arasan, who goes by only one name.
"We (property agents) see the number of buyers has dropped significantly as well. So it is unlikely that sellers will increase their resale flat prices as demand is not as strong as it was before the last cooling measure."
COST A PRIORITY FOR FIRST-TIME BUYERS
Even as they welcome the increased housing grants, first-time homebuyers who spoke to TODAY said that the affordability of a flat still remains a priority, and they would not buy a house that is too high over its valuation price.
One of them is Mr Iqbal Mohamed, who has been browsing resale prices for almost two years.
He successfully secured a two-room flat in Punggol about three weeks ago at a price of about S$310,000 without COV.
The 38-year-old commercial manager said: "The increased resale grant came at the right time. I have already agreed the price with the seller before the announcement of the grant, so I am not worried that the seller will increase the flat price. The additional grant will help in reducing the monthly repayment." 
The cost of a house is a priority for Ms Foo Myn, who does not hide the fact that she is a first-time homebuyer when she views houses. 
"I think sellers will understand that I do not have cash in hand to pay a high COV, and agents will also generally tell the sellers that extra grants are given through CPF, which cannot be used to pay for COV," the 25-year-old cafe manager.
"Even if sellers jack up the price, I still am not willing to compromise on my budget, even if I qualify for the increased grants, as I do not have a lot of savings or money in my CPF."
Another first-timer, Ms Annisa Ilham, said finding a flat that fits her budget remains her top concern, even with the increased grants.
Of the units she have been looking at, some of their prices have increase by as much as S$50,000 over the last few months.
To stick to her budget, the 25-year-old lab tech said that she is willing to forgo other considerations for housing, such as the availability of nearby amenities and proximity to her workplace. 
One flat seller, Ms Razlina Razak, said that she increased the selling price of her four-room unit in Bukit Batok West by about S$30,000 after Mr Wong's announcement, but kept it at "market price".
The 41-year-old home-based business owner previously put up her five-year-old flat for sale at the valuation price of S$620,000. 
She raised her asking price as her flat is still in good condition, so she is certain that prospective buyers will "still go for it".
"I still try to maintain according to the market price because if we jack up the prices too high, no one will buy. We also state that we are open to negotiate the price," she said.