Some small green startups struggle as customers tighten belts, bigger stores get into the game
SINGAPORE ꟷ A little over three years after opening, Kilogramme Eco Grocer will be shutting its doors for good on Friday (March 31) after the financial realities of running a zero-waste store took a heavy toll.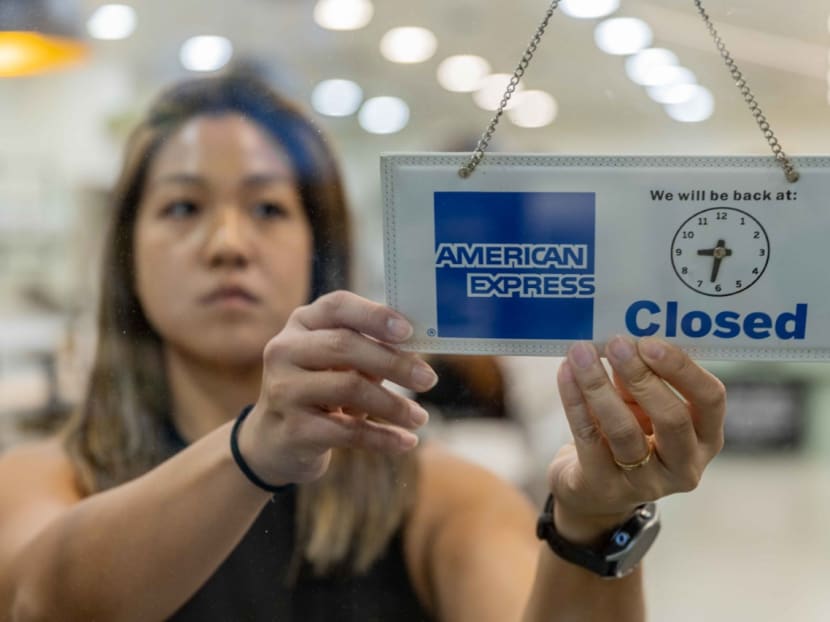 At least two green businesses here, Kilogramme Eco Grocer and UglyFood, have closed this year due to operational challenges such as finances
Their closures come even as other sustainability businesses open up amid a rising wave of eco-consciousness among consumers
Green businesses said that they face challenges unique to their sector
These include customers who are unwilling to pay a premium for green products and having to balance sustainability with financial viability
Business experts suggested that smaller green firms provide a more personalised touch to establish stronger connections with their customers
SINGAPORE ꟷ A little over three years after opening, Kilogramme Eco Grocer will be shutting its doors for good on Friday (March 31) after the financial realities of running a zero-waste store took a heavy toll.
Speaking to TODAY on Thursday, Ms Sarah Widjaja, its 29-year-old owner, said: "It's sad because it's my baby… but I think it's a chapter that just has to close for now."
The store, which has three outlets offering sustainably-sourced grocery items such as nuts and fruits without any packaging, had seen revenue sink by at least 60 per cent since just before the pandemic.
The closure of her business follows that of another green startup, food waste firm UglyFood in January this year.
Founded in 2016, UglyFood took blemished groceries from wholesalers and importers that would otherwise be discarded, and re-sold them or developed them into other products such as juices in a bid to reduce food waste.
It ceased operations after failing to secure enough funding for its growth.
Prior to the Covid-19 pandemic, zero-waste store Reprovisions, which sold packaging-free food items, was also forced to shut due to low footfall and high overhead costs, CNA reported.
Such closures take place even as other sustainable businesses have popped up over the years to cater to the rising level of awareness over sustainability issues by consumers.
Ms Sarah, along with other sustainable retailers and service providers, told TODAY that besides common issues faced by most businesses post-pandemic such as rising rentals and a manpower crunch, other challenges are unique to their businesses.
These include having to manage customers who are not willing to fork out a premium for green products or services, and balancing their goals of being environmentally sustainable with the financial viability of their operations.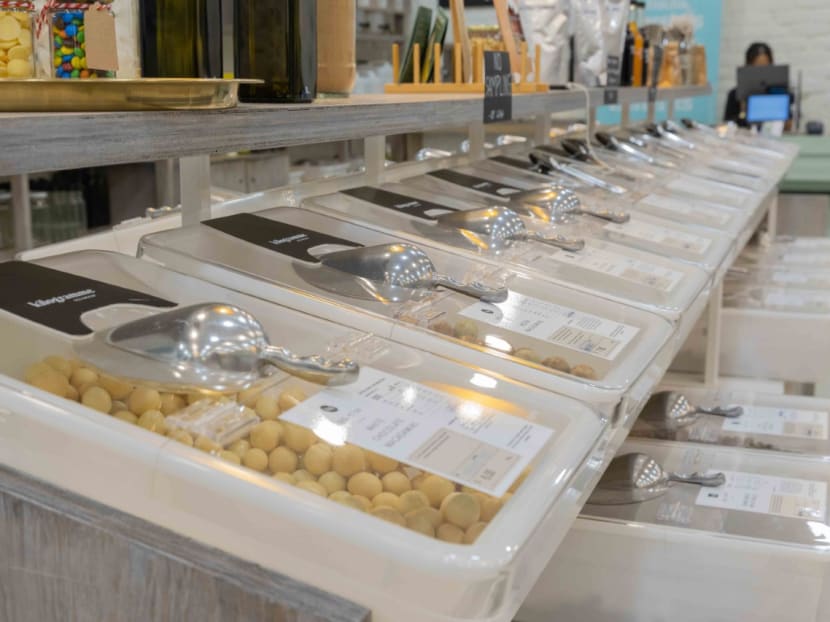 CHALLENGES BY GREEN COMPANIES
Ms Sarah said consumers have become more price sensitive in the last year given the gloomy economic outlook and prefer to buy cheaper versions of the same product from bigger supermarkets.
These larger operators benefit from economies of scale when procuring products, unlike smaller players such as her business, she said.
Supermarkets also offer unpackaged groceries at lower prices, directly competing with Kilogramme Eco Grocer.
"I guess sometimes customers get angry at us for not being able to keep prices as low as it can be," she said.
"As much as we can say (the product) is organic or sustainable, sometimes they don't really care. End of the day, sometimes people want the cheapest products."
Ms Sarah said that if there was one thing she could change in her business, it would be to "not be so hell-bent on the concept of being a 100 per cent zero-waste store".
"We still want to be sustainable, but I think having some packaged products in the store from suppliers or brands that are sustainable… might be helpful in terms of (changing) the merchandising display and building excitement around the store and products," she said.
In the case of UglyFood, the challenging economic climate had hampered its growth despite demand for its products from consumers, said co-founder Augustine Tan.
He said that it was difficult for his company to raise funds from investors.
In a slowing economy, investors prefer to support existing companies that they have already invested in, rather than fund new companies, such as capital-intensive grocery businesses like his, Mr Tan said.
As a new entrant to the grocery business, UglyFood also lacked information such as price points and how to manage goods and services, a problem not faced by larger, experienced grocery industry players.
Unlike bigger companies, he also did not have an established grocery supplier, which mean that his profit was about 10 per cent of revenue. Mr Tan estimated that bigger companies with established suppliers would have a higher profit margin.
WHAT OTHER BUSINESSES SAY
Other businesses with similar environmentally sustainable goals shared how they have been able to keep their companies going even as they faced challenges particular to green businesses.
Mr Preston Wong, who started the Treatsure app in 2017, attributed the longevity of the business to "a steady and gradual expansion".  
Customers can download an app and take home buffet surplus food in a box from Treatsure's partner hotels for the cost of S$10.50.
Mr Wong said that when the company started, it worked with a few hotels such as Grand Hyatt Singapore and Fairmont Singapore first to conduct market testing. After that he approached several other hotels to gradually expand the business.
He also diversified the business to sell surplus groceries and conduct workshops that encourage sustainable living.
Mr Wong said that unlike regular businesses, green businesses have to "step up their game" and find ways to balance being sustainable with ensuring the financial viability of the business.
For example, when Treatsure started, it offered disposable boxes that customers could use to take home the hotel buffets. This was the easiest solution initially as the hotels already had the disposable boxes on hand.
However, some of Treatsure's consumers felt that this was not an environmentally friendly option, said Mr Wong. 
To address this issue, the company introduced a reusable box option in 2021, where customers get a 50 cent discount on their meals when they purchase a reusable box from Treatsure to be used to carry the food.
Ms Melissa Lam, the 31-year-old founder of Bamboo Straw Girl, an online store which sells reusable products, said that her company has been able to stay profitable due to its lean operations.
It does not have to fork out the cost of high rental because most of its sales are online, and some of its products are stocked at retail co-operatives such as The Green Collective.
Ms Lam said her firm aims to be sustainable as much as possible. Even if she or other sustainable business owners are unable to meet their sustainability targets entirely, they should still do their best, she said.
"We do sincerely want to avoid green washing or simply pushing sales," she said, referring to the practice by some corporations of introducing sustainable practices just to improve their reputation.
"As such, there is an educational aspect to everything we sell or deal we take on with corporate clients," she said.
WHAT EXPERTS SAY
Business experts said that some consumers will hold back from paying a premium for sustainable products amid rising inflation.
Mr Alphonsus Tan, the assistant programme chairman of Republic Polytechnic's Diploma in Consumer Behaviour and Research, said that firm should go beyond emphasising the sustainability of their products.
This could include reassuring consumers about other aspects such as the taste or nutritional value of a product at a sustainable food store, he added.
Associate Professor Kelvin Law from Nanyang Technological University's Nanyang Business School said that green businesses can also foster long-lasting eco-conscious habits among their customers.
This could help ensure that they are more committed to pay a premium for green products or services despite budget constraints they may be facing, he added.
Assoc Prof Law also said that he has noticed a growing trend of large corporations offering sustainable products at more competitive prices, intensifying competition faced by smaller green businesses.
To counter this, smaller green businesses can draw on their own strengths to maintain their customer base, he said.
For example, they could offer a more personalised touch to their services, or establish stronger connections with their customers to foster greater loyalty.
On how green businesses could balance their principles of staying green with financial viability, Assoc Prof Law said that it is very difficult for such businesses to be entirely green.
He suggested that green companies be transparent about the challenges they face in balancing environmental commitments and the need to achieve profitability.
"This transparency can foster trust with customers and stakeholders, demonstrating the company's genuine efforts to minimise its environmental impact," he said.
Despite the closure of her business, Ms Sarah of Kilogramme Eco Grocer said that it has nonetheless achieved its objective of spreading the word on living sustainably.
"That was one of the biggest intents when we first started, and more people have become aware of this kind of lifestyle. In that sense, we did achieve our goals in terms of spreading the word of sustainability and green living."