What you get for S$1m: A HDB flat with view of Sentosa fireworks, Singapore Flyer and city skyline
SINGAPORE — Skyscraper flats, towering above the ground at 40 storeys and higher, have been available on the resale market for over a decade, but in recent years it has become increasingly common for buyers to fork out seven-figure sums for them.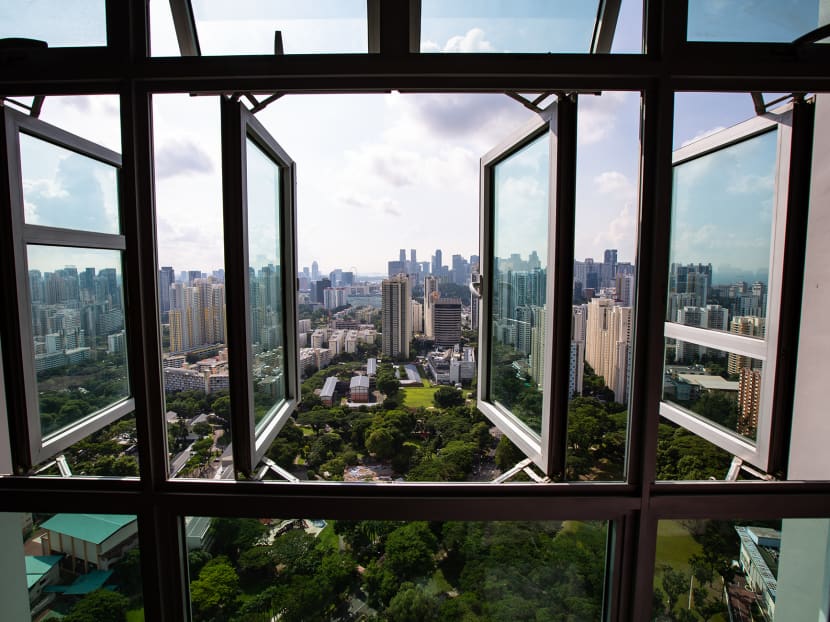 SINGAPORE — Skyscraper flats, towering above the ground at 40 storeys and higher, have been available on the resale market for over a decade, but in recent years it has become increasingly common for buyers to fork out seven-figure sums for them.
Call it the Pinnacle effect – this trend began in 2015, when the first ever million-dollar resale transactions for standard Housing & Development Board (HDB) flats were recorded.
Before 2015, million-dollar HDB resale transactions involved maisonettes, executive flats or rare HDB terrace homes.
But that year, nine five-room units at the Pinnacle @ Duxton made the record books for being the first ever public homes that were not maisonette, executive or landed units to be sold at S$1 million or more.
All nine units were located on higher floors, between the 19th and 48th storeys.
Since then, HDB data shows that increasing numbers of buyers are following suit, handing over S$1 million or more – once an unimaginable sum in the public housing market – for a standard flat, as long as it commands panoramic views of the city.
The trend was underscored last month when a buyer paid a record S$1.2 million for a five-room flat at Boon Tiong Road, located between the 34th and 36th storeys.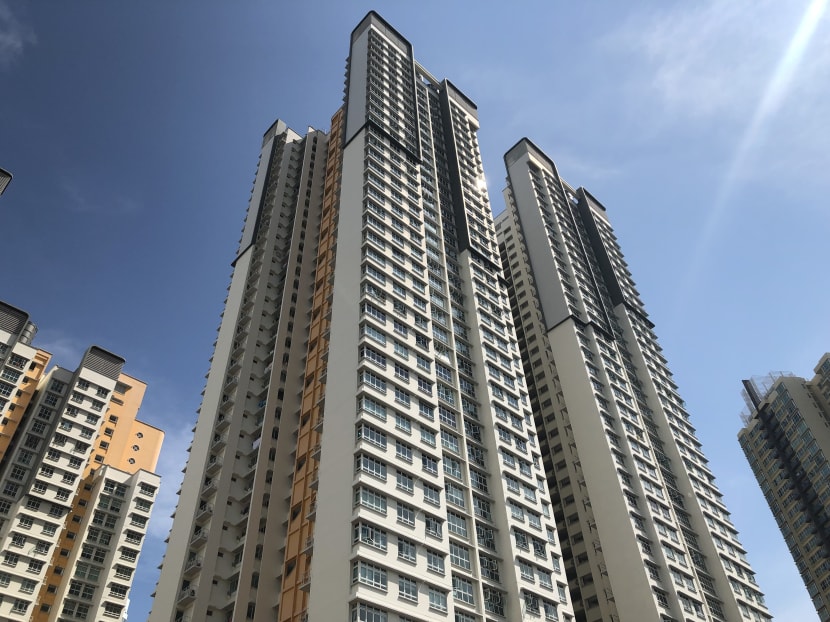 In fact, a spectacular view is so valuable that buyers are willing to pay seven-figure sums even for four-room flats now.
In June last year, for the first time ever, a four-room flat, located somewhere between the 46th and 48th floor of the Pinnacle @ Duxton, was resold for S$1.028 million.
By March this year – just nine months later – there had been eight more four-room flats that were sold for S$1 million or more.
These units were located at two estates across Singapore – four at Pinnacle @ Duxton, and the remainder at Boon Tiong Road in Bukit Merah.
And the one factor that united them all was their height — all were situated on the 28th floor or higher.
SKY-HIGH PRICES FOR SKY-HIGH UNITS
HDB began building flats taller than 40 storeys high only in the mid-2000s, with the first of these entering the resale market in 2008.
As more of such stratospheric flats have been built over the years, more have also changed hands, at correspondingly astronomical prices.
A look at the data shows that since 2015, 116 standard five-room flats have been resold for at least S$1 million.
It is common knowledge that units located on higher floors tend to fetch higher prices on the resale market. When seven-figure sums are involved, the numbers bear this out quite dramatically:
73 per cent (30 of 41 units) of standard five-room flats on the 40th floor or above that have been resold since 2015 fetched S$1 million or more.

Just 10 floors lower, between the 31st and 39th storeys, only 37 per cent of standard five-room flats resold since 2015 (50 of 136 units) changed hands for S$1 million and above.

The proportion of million-dollar price tags plummets below the 31st floor. Among standard five-room flats located between the 19th and 30th floors that have been resold since 2015, a mere 2.7 per cent (36 of 1332 units) fetched S$1 million and above.
Not surprisingly, these million-dollar skyscraper units also tend to be in central locations.
They include those at the Pinnacle @ Duxton, City View at Boon Keng Road, Natura Loft at Bishan Street 24, The Peak at Toa Payoh, and flats at Boon Tiong Road, Clementi Ave 3, Commonwealth Drive, Ghim Moh Link, Holland Drive, Holland Close and Strathmore Avenue.
A MILLION-DOLLAR VIEW LIKE WINNING THE LOTTERY
Units at City Vue at Henderson Road are not yet eligible for resale – the first dwellers of the new estate moved into their homes only in the later part of last year.
But the estate's corridors and lift landings are already dotted with the flyers of property agents seeking prospective sellers.
Homeowners with units on the highest floors there already expect that if and when they put their flats on the resale market, they will be able to command prices of at least S$1.2 million.
It's down to the views, they say.
From these flats, one can get an unobstructed view all the way to the Southern Waterfront. From the comfort of their homes, these owners get to enjoy the regular display of fireworks from Universal Studios Singapore. They can also see the Singapore Flyer and the Central Business District skyline in the distance.
Ms Carrie Ng, 41, a logistics professional who co-owns a five-room flat on the 47th floor, said that if she were to sell the unit in future, she would only be willing to part with the great view if she receives an offer of at least S$1.2 million – using the record Boon Tiong Road sale as a benchmark.
Her 46th floor neighbour, service engineer Rim Yong, 58, also said that he would "think twice" about selling his four-room flat even if somebody were to offer him S$1 million for it.
To him, his view is a "different kind of wealth".
"I own a high-floor unit with such a good view, which allows me to see fireworks on New Year's Eve and Chinese New Year," he said.
"You would never dream that one day, you would become so 'rich'. It is almost the same as striking the lottery."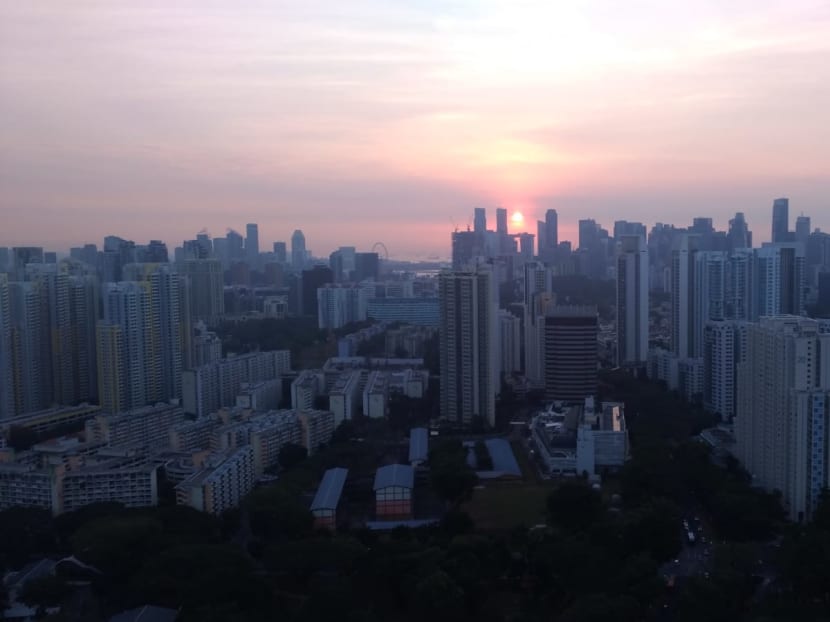 Both Ms Ng and Mr Yong were among those who received priority for flat selection at City Vue, since they were displaced by the Government's Selective En bloc Redevelopment Scheme (SERS), which affected their former homes at Redhill Close estate.
Boon Tiong Road's high-floor occupants were similarly displaced by SERS.
Most of these owners used to live in Bukit Merah View and, like 52-year-old Esther Tan, consider themselves "super lucky" to have landed a unit on a high floor.
"Of course, it is like winning 4D," said the housewife who now lives on the 36th floor.
As a testament to how desirable her flat is, she pointed out that every time a flat from her three-year-old estate fetches over a million dollars – which has already happened thrice – at least five property agents would come knocking on her door in the month after.
BETWEEN CONDO AND HDB, THE VIEW WINS OUT
Several homeowners of high-rise HDB units told TODAY they had the option of purchasing a private home but bought a HDB flat instead as they were swayed by the views that the same amount of money could buy in the public housing market.
One of them is a senior manager living at the top floor of the 40-storey Natura Loft in Bishan.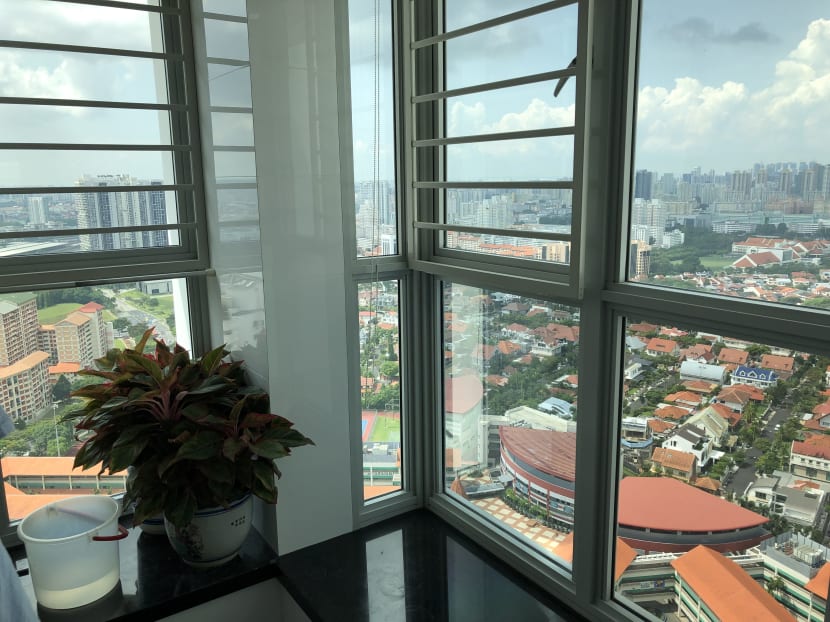 "The view is the reason we paid about S$750,000 for this. It was a decision between a condominium and this," said the 42-year-old who declined to be named.
She added that she would "not be so foolish" as to sell her flat, even though she is constantly being approached by property agents who come to her flat to tell her that she can sell it for over S$1 million if she so desired.
In an adjacent block at the same estate is a former taxi driver who splurged S$1.18 million for his top-floor unit.
That makes 62-year-old Harry Tan, now a retiree, the buyer who has paid the third-highest price ever for a standard HDB flat in Singapore.
But he told TODAY he didn't think it was an unreasonable amount.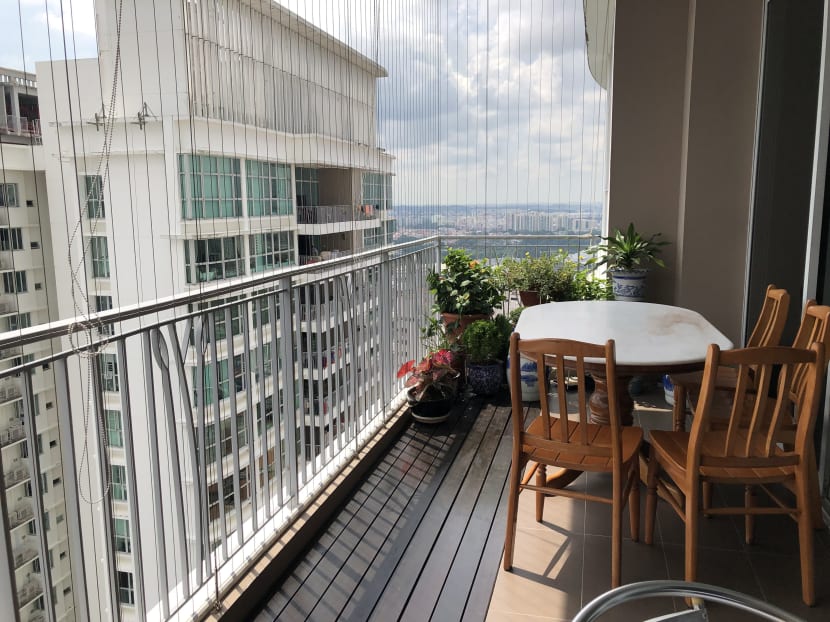 As he was house-hunting, he came across condominium units with inferior views and lower ceilings but which still cost quite a bit more than this Bishan flat he eventually viewed.
"One look" was all it took, he said, for him to decide that the Natura Loft unit was his dream home.
He says if he were to resell the flat, he would not let it go for less than S$1.4 million.
THE SELLERS AND AGENTS WHO MADE BANK
Mr Jonathan Poh, 44, sold his 39th-floor five-room flat at Boon Keng's City View estate for S$1.12 million last June.
He told TODAY he was "not really surprised" by the price that the unit fetched, as by that time it had already become "the norm in the market anyway".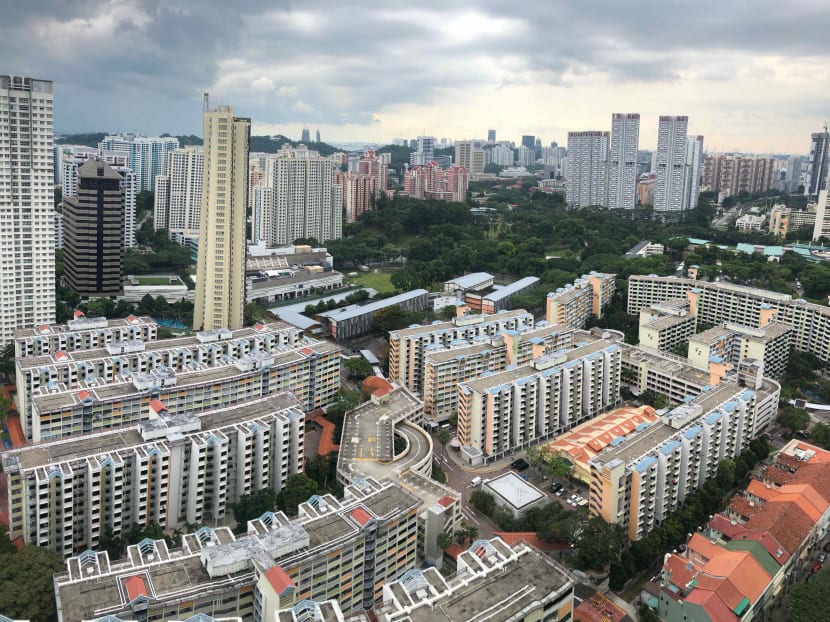 His agent, Mr Louis Tay from property platform Ohmyhome, said the unit attracted four bids beyond the reserve price of S$1 million.
From the flat, one can see unobstructed views of the sea, the city skyline and the Singapore Sports Hub, among other attractions, he said.
"The view sells itself. I don't even need to explain or present any case about the flat's existing renovation," he said, noting that "comparable alternative products" in the market are currently rare.
A 45-year-old ERA Realty property agent who only wanted to be known as Joe, said the closest he has come to facilitating a million-dollar HDB resale transaction was a 28th floor unit at The Peak in Toa Payoh, which changed hands for S$940,000 in 2017.
Based on his observations, he said, a good view can fetch a premium of as much as S$400,000.
Propnex Realty agent Aaron Lin, however, sounded a note of caution, saying that buyers must be aware that after paying such hefty prices, they might not be able to make a profit down the road if they choose to resell their flats.
"If you look at the overall prices of resale HDB flats in the past few years, prices have dropped quite a bit," he said.