Is your boss a micromanager? What if you are one? Help is at hand to break the chains
SINGAPORE — Bad managers abound in every workplace and one type is easy to spot: The one who cannot trust co-workers to do their work effectively and in a timely manner, is overly anxious, and is suffocating the team by being "present" all the time.
A micromanager can negatively affect employees' well-being and performance
This management style is generally ineffective, bad for productivity and zaps morale
A psychiatrist said new managers and those with anxiety or perfectionistic tendencies may be more prone to it
People who had been micromanaged said it left them feeling burned out or with a low self-esteem
Experts gave tips to managers and employees on how they can deal with micromanagement
SINGAPORE — Bad managers abound in every workplace and one type is easy to spot: The one who cannot trust co-workers to do their work effectively and in a timely manner, is overly anxious, and is suffocating the team by being "present" all the time.
They are called micromanagers — a term to describe bosses who monitor and control the work of subordinates excessively.
Ms Alexandra Oh, psychologist and counsellor, said clients have told her that the micromanagers they had encountered included those who expect employees to be available and responsive at all times, those who expect employees to document every hour of their work day, and those who give constant negative feedback to employees without interspersing it with positive reinforcement.
Ms Oh, who provides therapy and mental resilience training at online counselling platform Talk Your Heart Out, said that in the last one-and-a-half years, she has seen a "marked increase" in clients reporting work burnout, anxiety and depression.
Many struggle to keep up with incessant updates and over-scrutiny by their managers while working from home.
Mr Armaan Seth, head of human resources at agricultural technology company Syngenta Asia Pacific, said that the actions of a micromanager in today's hybrid work set-up may manifest differently than from pre-pandemic days. 
"A micromanager might track how frequently you are online and whether your 'status' on email or internal chat software is 'available' or 'away'.
"They might ping you at unreasonable hours, whether early in the morning or late after work and expect you to be available," he said.
And with the Covid-19 pandemic changing the way people work, there have been anecdotal reports of employees reporting higher-than-ever levels of burnout while managing managers who have trust issues adapting to less face-time.
Entrepreneur and career coach Sher-li Torrey, who has experience in managing work teams, said: "I heard someone share that her manager demanded that staff turn on Zoom from 9am till 5pm. It was just turned on, with no actual meeting happening. The idea was to have 'face time'."
Mrs Torrey herself used to work for a manager who loved to check in every hour or so. "It was to ask us what we were doing and to update her. She had strict and rigid ideas of what perfection was," she recalled.
"It was quite challenging because the work stress was already huge, and having her micromanage added to the stress."
CONTROL FREAK OR SOMETHING ELSE?
Psychiatrist Lim Boon Leng from Dr BL Lim Centre for Psychological Wellness said that some people may be more prone to micromanaging team members, such as managers who are new to their job role.
Others include people with perfectionistic, controlling or narcissistic tendencies.
"Individuals who are narcissistic and think they know better will interfere or micromanage because they feel that their subordinates are never good enough.
"Also, those with a personality that is controlling in nature tend to want to keep everything under their control," he said.
Not all micromanagers do so intentionally.
For example, some may have "no choice" when their subordinates are not doing a proper job, Dr Lim said.
"Some managers may be less sure about how to delegate work and so, may be more comfortable doing the work themselves or being directly involved.
"Micromanagers tend to also do so out of anxiety. They are worried and often catastrophise that their subordinates cannot do a good job or may mess up.
"There are some managers who may just want to be involved in groundwork, and to participate and have a sense of being with the team."
WHEN MICROMANAGING IS TRULY NEEDED
Micromanaging can be helpful in certain instances, for example, when guiding inexperienced staff members.
However, the consensus is that this type of management style hurts productivity, zaps morale at work and leads to a high rate of employee turnover.
"Rather than say micromanagement is always bad, it is better to look at the context," Mrs Torrey said.
"For example, when handling projects that are extremely complex and the team is relatively new to it, some level of micromanagement to ensure it is accurate and productive might be needed.
"Managing a remote team that is entirely new may also require some micromanagement in the earlier stages."
Apart from these situations, however, the experts said that there are few advantages in scrutinising the minutiae of employees' daily work.
CONSEQUENCES OF MICROMANAGING
From a leadership point of view, Mr Seth, the human resources professional, does not think that this form of management is effective unless there is a short-term crisis at work or a situation that requires all hands on deck.
"Otherwise, it merely demonstrates the managers' lack of trust in their team's capability to deliver.
"It could also reflect that these managers need to be in control all the time. Either way, it causes friction in team dynamics and reduces employee happiness," he added.
Dr Lim said that micromanaging may also lead to a vicious circle because employees become over-dependent on the manager and not learn to work independently or be better thinkers.
"The manager will find it hard to cope, having to watch over employees all the time and lose sight of the bigger picture.
"Ultimately, micromanagement leads to burnout on both sides.
"It is unproductive and tends to lead to higher employee turnover," he cautioned.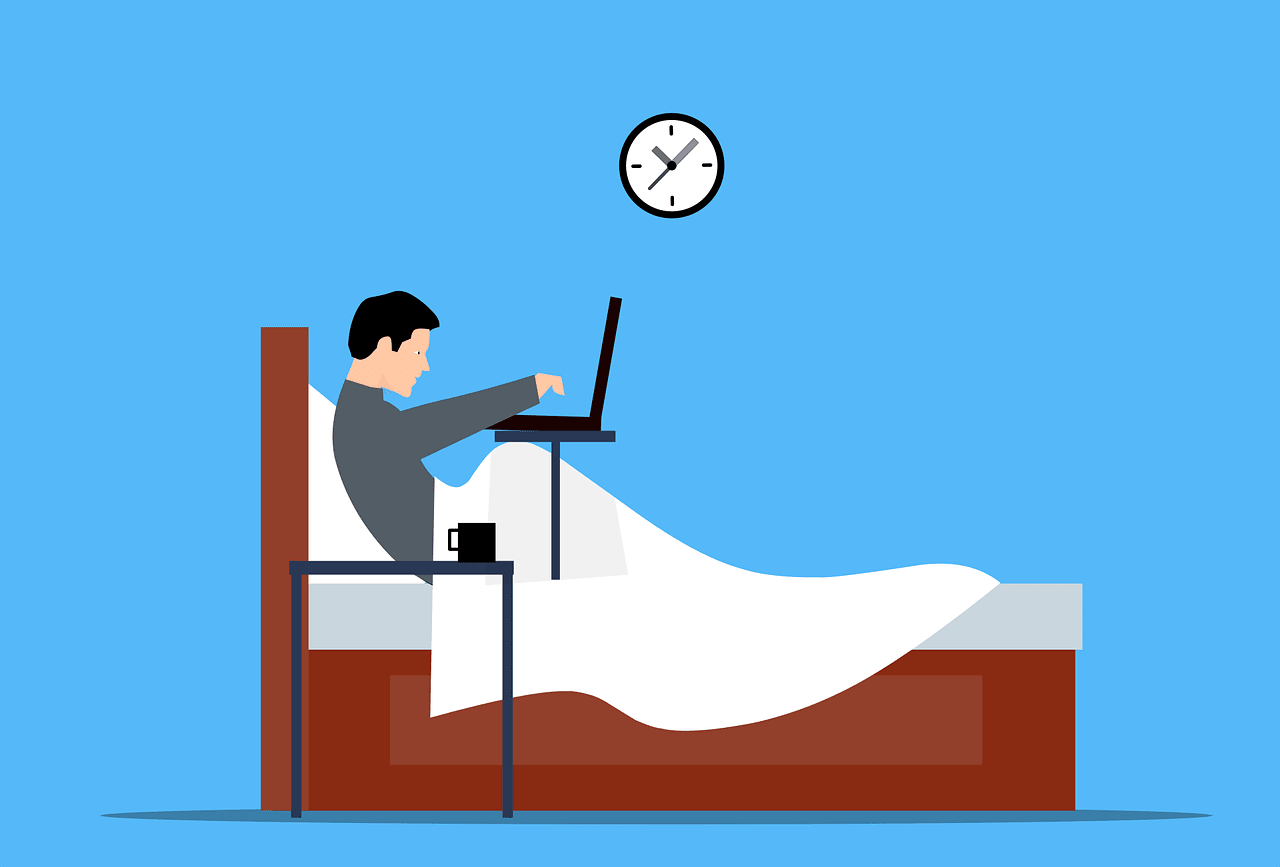 Ms Oh the psychologist said that micromanaged employees may experience increased levels of powerlessness, have trouble problem-solving at the workplace and may feel demotivated.
Although Mrs Torrey found ways to "manage the manager" at her former workplace and was eventually given some autonomy over work decisions, she experienced burnout.
"I was constantly exhausted and left that job role," she said. She is now founder of Mums@Work Singapore, a social enterprise that supports women seeking work-life balance.
Mr Santosh Kumar, 34, used to work in a large bureaucratic organisation and found that people there were overly focused on the small details, such as whether his email was written in a non-threatening way or how the recipient would perceive a report.
When he tried to voice his views or disagreed with the management's approach, he was deemed a "troublemaker".
He left the organisation in 2019 after five years. He is now working as a product lead in Oppi, an artificial intelligence-powered opinion crowdsourcing platform, which he said offers him room for creativity and a higher level of autonomy.
"It was humiliating and degrading to hear that senior managers (at his previous workplace) did not think well of my work. They thought I was an 'ideas' person and I was written off," he recalled. 
"I felt a lot of shame and guilt and had self-doubt over my own abilities. At first, I thought I was the problem, and not my environment, until I met a life coach who helped me realise that I had been gaslighted at my former workplace."
Gaslighting is a form of psychological abuse where a person or group makes someone believe that there is something wrong with his or her thoughts or perception of reality. People who have experienced gaslighting may doubt themselves and feel anxious and confused.
Mr Kumar added: "I had failed to recognise, acknowledge and properly process all of those emotions from the past."
From his experience, he has learnt that it is important for people to find work environments that suit their personalities.
"There are people who thrive in a micromanaging work culture but it is not for me."
WAYS TO HANDLE A MICROMANAGER
At Syngenta Asia Pacific, Mr Seth said that the focus is on how things are done and the outcomes, rather than the time spent in front of a screen.
The Singapore office of the agricultural technology company was recently certified as a "Great Place to Work" by Great Place to Work Institute, a global platform that looks into workplace culture. It is an industry-benchmarked accreditation.
When it comes to working with a micromanager, Mr Seth pointed out that a common mistake is not setting expectations and agreeing on a way of working from the very start.
"If you allow a certain way of working to persist, it gets taken for granted. I've realised that the best way to resolve such issues is to have an open conversation with your manager to understand what their insecurities are and let them know that you have a different approach," he said.
For people under the thumb of a micromanager or finding themselves turning into one, the following are more suggestions on how to move forward.
1. Take steps to show that you are a trustworthy team player
Mr Seth said that this may mean submitting work before deadline so there is ample time for your manager to review it. Or informing them early if there is a delay in submission.
Ms Oh said that it is helpful to tell your boss the amount of time you would need to complete tasks. For example: "The report that you need me to write will take 1.5 hours to complete. If I focus on completing it, I may not complete the other task."
2. Consider your manager's point of view
Remember that most micromanaging behaviours are motivated by anxiety and mistrust, Dr Lim said.
"Managers want to do well at work, too. Knowing this psyche can be helpful."
To address these concerns, you can keep your manager informed of work progress or any difficulty at timely intervals. 
In the case of Mrs Torrey's former manager, the fear of being late or incorrect had made the superior feel insecure.
"Once I recognised that, I realised I could assure her before she asked me if the project we were working on was on track. That gave me some leeway to navigate around her micromanagement style." 
3. Approach it in a neutral manner
If you open the conversation with your boss with how you think his or her micromanagement style is challenging, you will not find a win-win situation.
Mrs Torrey's advice is to address the issue in a third-party manner that will benefit both you and your manager.
For example, remind your manager that both of you have the same goal — which is to perform well — and ask if he or she would be open to working with you on a different way of "checking in", she suggested.
"One thing to note is not to walk into the discussion with the premise of 'What I want' and 'Please support me'. This becomes a one-way (communication) and can be misread as finger-pointing, as if you are saying your manager is not understanding or willing to support you," she said.
4. Recognise unhelpful management styles
Mr Seth encouraged managers to put themselves in their employees' shoes.
"Ask yourself if you would like to be managed the way you're managing your team. If your answer is 'no', chances are, you need to relook your leadership style."
Ms Oh said some signs that you may be over-managing at work are:
Employees show stress symptoms when you speak to them. For example, they cannot explain things clearly or lack self-confidence when talking to you. They appear unsure of what to say, may stutter or change their tune midway

Employees seem to be hiding information or struggle to be honest with their feedback and opinions

You never feel satisfied with your employees' deliverables

You often feel frustrated with your employees' work process because you would have done it differently, instead of respecting and seeing the benefit of other ways of doing things

You are unable to take a wider view and see if their way accomplishes the overarching goal, and feel you must correct the tiniest of details

You find yourself constantly trying to be a detective and determine what your employees are up to throughout the day
For those who have been micromanaging at work, start by asking why you are doing so, as a form of developing self-awareness.
Mr Seth said that the next step would be to work out an action plan with the team.
For instance, how often would you like to be updated on progress? Do you need the co-worker to be involved with everything or can you delegate some responsibilities to other team members?
"Feedback is critical and you must make sure your team members feel like they are being heard, especially given the uncertain times we are living in," he added.
Dr Lim said that since most micromanaging behaviours stem from anxiety and mistrust, one should remember this aspect and learn to let go of such negative thoughts. If you have trouble letting go, do so in small steps and gradually.
"Give your team a little more independence, space and responsibilities, project by project. The good outcomes will help motivate you to micromanage less," Dr Lim added.
5. Prioritise mental health and work routines
Managing a micromanager can be all-consuming, which is why it is important to have good mental health habits.
Ms Oh suggested creating clear boundaries for work and non-work hours, and having rituals that start and end the work day.
For example, start the day with some coffee and music.
At the end of the work day, make a list of unfinished tasks.
"Tell yourself you need to put them away for the day and allow your brain to rest, so that it can be more effective tomorrow," she said.
Then, have a shower to "wash off" the stress of the work day.