Youths on ISA restriction orders warn against dark path of self-radicalisation, say rehabilitation gives them hope again
SINGAPORE — When he recently saw news about the Internal Security Department (ISD) taking action against self-radicalised youths, Saad (not his real name) instinctively turned to his mother and said: "These people still have a future."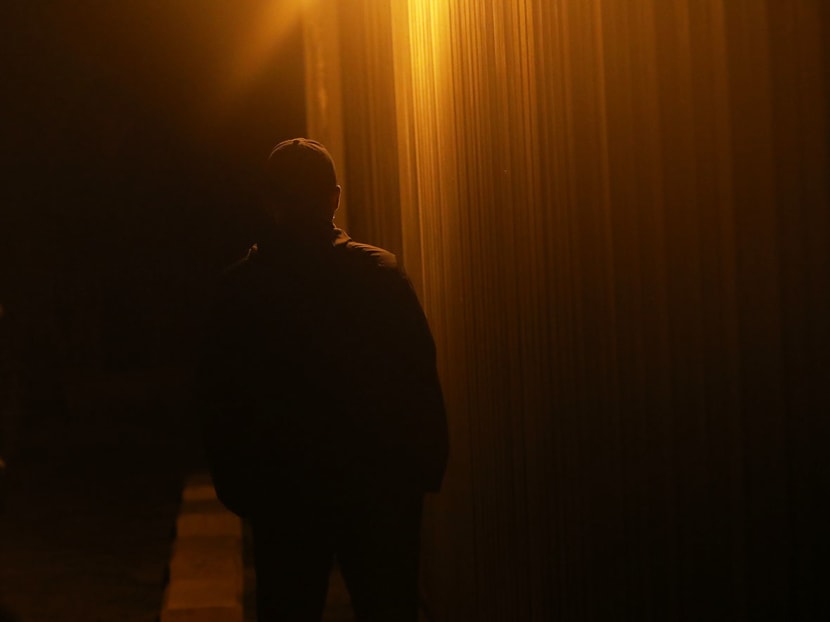 The first thing that Saad said to his family upon seeing recent news reports on radicalised youths was: "These people still have a future"
Saad was once self-radicalised as a teen, and have since gone through rehabilitation with the help of a counsellor, psychologist and case officers from the Internal Security Department
Saad was one of several youths who spoke to the media about how they become acquainted with violent ideology and groups, as well as how others can detect and deter such trends
Religious counsellors involved in the rehabilitation of such youths said those issued a restriction order require no less attention that those who are detained under the ISA
SINGAPORE — When he recently saw news about the Internal Security Department (ISD) taking action against self-radicalised youths, Saad (not his real name) instinctively turned to his mother and said: "These people still have a future."
"They will go through this kind of stage like me, then they'll realise (that there is still hope)," said Saad, retracing his own steps toward the dark path of self-radicalisation almost 10 years ago.
Fortunately, authorities caught on with his extremist views before he could make any tangible plans to take up arms or cause any harm. He was not detained and was given a restriction order by the ISD for four years.
In that period, it took the efforts of ISD case officers, a religious counsellor, psychologist and mentor to rehabilitate Saad, and return him to a regular life working full time in logistics.
"(Before my rehab), I thought jihad was all about fighting, going for war, kill, burn," said Saad, adding that process of rehabilitation helped him realise the folly of his ways.
"The rehabilitation counsellor taught me that there are actually many (meanings) of jihad. The main understanding of jihad that I needed to focus on is to sacrifice and look after my family." 
Now in his early 20s, Saad is one of two youths who were given restriction orders, which lapsed in 2020. Those issued with Internal Security Act restriction orders must abide by several conditions — they cannot change their addresses or jobs, or travel out of Singapore, without permission.
In a rare move, the ISD has allowed the media to interview the duo, as well as two other former youth detainees and their families, to take a closer look at how youths become acquainted with violent ideology and groups, as well as how others can detect and deter such trends. 
The interviews, which were carried out on condition of anonymity, came after a recent spate of youth radicalisation cases, with the latest being two teenagers, 15 and 16, who were both self-radicalised and supported the Islamic State of Iraq and Syria (Isis).
Since 2015, there have been 11 self-radicalised youths aged between 15 and 20 who were dealt with under the Internal Security Act, a sign that extreme ideologies continue to ensnare unsuspecting youths.
Said the ISD in response to TODAY's queries: "Despite our best efforts, it is not possible to block all extremist content, given the vastness of the Internet. New extremist content and new sites are constantly popping up, and determined individuals will find ways to circumvent our blocking."
Given the "growing trend of youth radicalisation", ISD and various Government agencies have continuously upped their efforts to curb online extremist content and intensified outreach efforts in schools, said the department.
It has also been "adjusting and refining its rehabilitation approach" when it comes to youths, the department added.
Religious counsellors from the Religious Rehabilitation Group (RRG) said that individuals who are issued restriction orders require no less attention that those given a detention order, and the process and approach to rehabilitating radicalised persons will need to be tailored for each individual.
"All cases are unique and it all depends on what motivates them to pursue violence," said Ustaz Ahmad Saiful Rijal Hassan, a religious counsellor who is also an associate research fellow at the S Rajaratnam School of International Studies (RSIS).
RADICALISATION SPARKED BY COUNTER-TERRORISM TALK
For Saad, he had first heard about the terror group Isis through the news sometime in 2014. Ironically, it was a counter-terrorism talk in secondary school that furthered his curiosity about the terror group and triggered his descent towards radicalisation.
He had felt that the speaker, who came from a local research institute, was not knowledgeable enough about the group to condemn their actions, said Saad. At the time, he was receiving "full-time religious education" at the secondary school level.
"At that point of time I was thinking all texts from the Quran or the Hadith cannot be rejected," he said to Mediacorp reporters in a face-to-face interview in the ISD Heritage Centre at Onraet Road.
"I became curious, (thinking) 'Why did he say it was wrong?'," said Saad, referring to the speaker countering terrorist groups' twisted notion of jihad. 
Jihad in Islam refers to striving or struggling towards goodness. However, it is commonly misrepresented by extremist groups as justification for armed struggle and violence to support the group's cause.
Throughout the hour-long interview on camera, Saad seemed shy or withdrawn and occasionally gave monosyllabic answers to some questions, which he responded to both in his mother tongue and in English.
Despite his reservations about the counter-terrorism talk, Saad only brought up his concerns once to a teacher. He dismissed the teacher's views as he found it dissatisfactory.
Saad said that whenever he looked up the term jihad online, articles on Isis frequently popped up, which eventually led him down the rabbit hole of consuming radical content relating to the group.
He also admitted that he was "biased" in his views from the onset, after conducting an independent internet search on the group. Besides being taken in by their claim to fight for the religion and establish "syariah law", he was also in awe of how Abu Bakr Baghdadi, the Isis leader then, had portrayed himself.
"Last time I was a biased person. I looked up to a speaker that has a good appearance. Something like the beard, the way he dresses following the sunnah," he said, using the Arabic term referring to the traditions and practices of Prophet Muhammad.
When asked why he would support a group that conducted violent activities, Saad said he dismissed all negative news coverage as "propaganda" set out to smear a group he thought was standing for the religion.
"Everything that Isis did, they will justify by relating to the Hadith or the Quran," he said.
"To me, anything that is related to the Quran, Hadith, is convincing enough for me to agree (with)."
So steep was his belief in the group's ideology that Saad did not recall flinching while watching online videos of the group murdering and maiming others. He said such videos were easy to find as they were shared by Isis members on Facebook.
"There are many members on Facebook. Isis, through its members, will usually share, repost. Share, repost," he said, adding that he believes the platform's algorithm would cause related posts about Isis to show up on his feed.
He also began sharing pro-Isis content on his social media, which is believed to have attracted the attention of Isis. Once, an Isis member reached out to him on Facebook to share instructions on how he could get to Syria, though Saad said he did not respond. 
He said that he put up the posts as a means to "counter" the predominant negative portrayals of the group.
At no point during his radicalisation did he think he was doing anything wrong.
He also began aspiring to go to Syria to be with Isis and where they were ruling under syariah law, despite having "no idea at all" on what he role he would play if he ever embarked on such a trip, said Saad.
It was not until 2016, two years after he first started down the path towards radicalisation, that he was caught up by authorities for his radical views and issued a restriction order under the Internal Security Act.
REFINING REHABILITATION APPROACH FOR YOUTHS
The news of Saad's radicalisation hit his family hard, he said.
Initially, he felt frustrated that he was called up by ISD as he did not see anything wrong with his actions. But that frustration soon vaporised after rehabilitation began, which quickly helped to dispel his misconception of what jihad was. 
Saad said that the RRG religious counsellor who helped him, Ustaz Ahmad Helmi Mohamad Hasbi, expanded his view on the concept of jihad to include things like striving to do one's best for their family and loved ones.
Eventually, Saad agreed with his counsellor. "I think that's a good and reasonable thing for me to focus on," he said. 
Saad added that he had never debated with the ustaz during the sessions, and described the latter as someone who was approachable, "gentle and soft spoken" and had the ability to "explain well" any doubts that Saad had.
Ustaz Ahmad Helmi, who is also a research analyst at RSIS, told TODAY that he made it a point to keep his image casual both in terms of clothes and speech when meeting Saad.
"For Saad, specifically because he's quite young, I tried to dress down a bit. I had my sneakers, casual shirt on, so that I can relate to him," he said.
Thankfully, his efforts paid off over time and Saad was able to accept that he had been misguided in his religious beliefs previously.
RRG counsellors said the time it takes for a person to be open to learn new religious perspectives differ from case to case, and there are no specific trends to set apart the rehabilitation of younger or older radicalised persons.
Their methods to reach out to youths dealt with under ISA requires counsellors to keep up with the times. For example, Ustaz Ziyaudeen Ahmed Sirajuddeen said he still keeps abreast with popular movies among youths and the latest trends on TikTok, despite being in his 40s, he told TODAY.
"If I immediately talk to them based on the Quran and Hadith, or surah so and so, they will get switched off," he said. "Hence in order to talk to a particular group of people (like youths), we have to learn their language."
With the spectre of youth radicalisation growing, ISD said that its rehabilitation approach for youths had to be adjusted and refined.
"While the priority is still on correcting their radical ideology, additional attention is also being given to the non-ideological factors that led to their radicalisation, such as their search for a sense of belonging and identity," ISD said in response to TODAY's queries.
HELPING YOUTHS REENTER MAINSTREAM SOCIETY
Apart from Saad, TODAY also spoke to Aakeel (not his real name), another youth who was issued a restriction order and is now in his 20s.
He told TODAY in an email interview that he first became interested in the Israel-Palestine conflict in his early teens in 2012 after watching a news report on humanitarian efforts to help Muslims in Palestine.
By about the age of 18, Aakeel had harboured intentions to take up armed fighting — either alongside Isis in Syria or the Hamas organisation in Palestine — to protect suffering Muslims, he said. He was issued a restriction order in 2017.
Aakeel's rehabilitation journey began after that — a three-year process that involved many parties such as psychologists, mentors, case officers and religious counsellors.
He remembered how his "lack of emotional self-control and inability to handle stress" had played a part in his radicalisation. At one point, he had ceased to watch videos about Isis, but resumed viewing them after feeling stressed over being bullied in school.
"The psychologist taught me to control my emotions better and helped me to learn coping strategies to manage my stress and frustrations," he said.
RRG counsellors said its important to tweak the finer details of their approach accordingly depends on whom they are facing, regardless of their age, and no matter if they are on restriction orders or detention orders.
Ustaz Ziyaudeen, who is also a PhD student at RSIS, said from the their perspective, a youth being detained would "feel very different" about the circumstances that they are in than a youth placed under restriction order.
"But as a counsellor, I will dedicate to both the same amount of attention and energy," he said.
The bottom line is to reach out to the person, build rapport and gain their confidence and trust enough for these individuals to share their thoughts and views with those involved in the youth's rehabilitation, they said.
Besides the two youths who were given a ISA restriction order, TODAY also spoke to Hamzah, a youth detainee who is also in his 20s.
Unlike Aakeel and Saad, Hamzah had made plans to join Isis, researching ways to reach Syria, and was waiting to gather enough money to fund his trip.
He was radicalised after watching over 500 videos on Isis and extremist preachers and was issued a detention order in 2015. In 2017, he was released with a restriction order that was later allowed to lapse in 2021.
Though his rehabilitation process was longer and more challenging than Aakeel and Saad, he spoke positively about the rehabilitation experience and how well it had helped him realise the error of his ways.
Hamzah said he came into religious counselling with "an open mind", despite earlier holding firm to their radical belief. Just being issued a detention order under ISA was sufficient to convince him that he had made a mistake.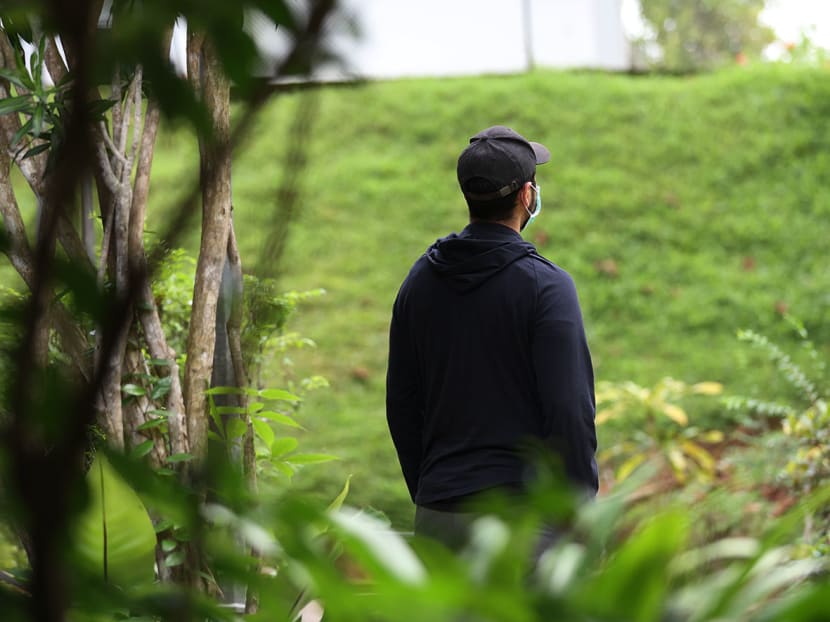 ISD said volunteers from the RRG, serve as positive influence to the youth detainees and provide them with additional social support to mitigate their risk of re-engagement in terrorism-related activities.
"ISD also works with the youths' families, schools and other stakeholders to facilitate arrangements for youth detainees to continue their education in detention, where practicable," said the department.
"This is assessed to be critical in keeping these youths motivated and focused on their rehabilitation, and also facilitates their reintegration into mainstream society after their release."
Aakeel spoke about how his ISD case officers "motivated" him to continue studying for his diploma despite the initial struggles, and how the psychologist assigned to taught him coping techniques to deal with academic pressure.
"I managed to pass all my subjects and obtain my diploma, despite failing the first year of my studies," he said.
As for Saad, he graduated among top 10 per cent in his cohort and won academic competitions every school semester while serving out his restriction order. He said these achievements motivated him to do better.
While he was at times reticent and quiet during the interview about his past, Saad was noticeably more verbose when asked about what youths could learn from his experience. He said it was the main reason he stepped forward to share his story.
He advised youths to "deepen your knowledge" in order to not be swayed by extremist views, to "set aside their ego" and refer to trustworthy sources when in doubt.
To teenagers who made missteps along the way and get caught "for the same actions that I did before", Saad had only one message for them:
"Don't give up. There's still hope."