Live Parliament proceedings hold democratic allure and should be allowed in digital age
I refer to the Government's response last week to renewed calls to stream parliamentary proceedings live.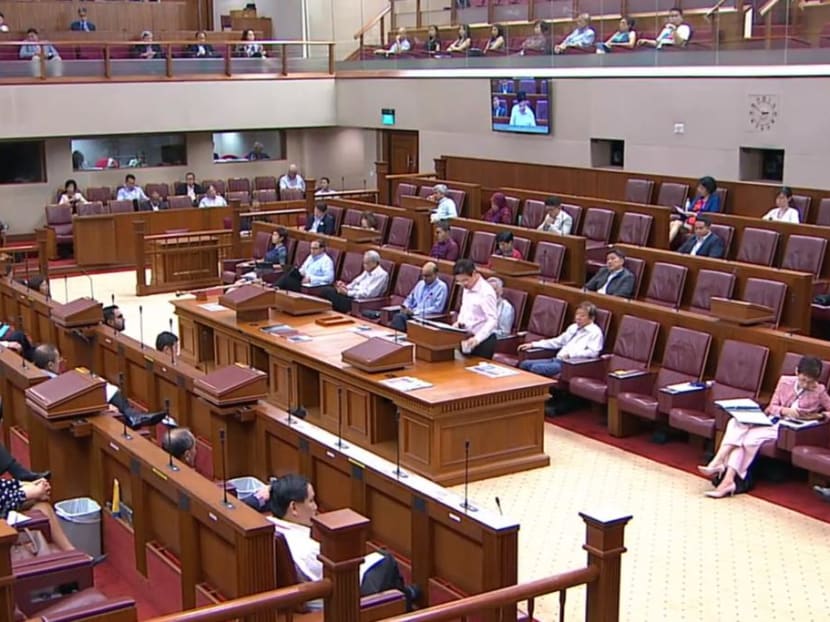 I refer to the Government's response last week to renewed calls to stream parliamentary proceedings live.
Leader of the House Grace Fu rejected the requests, saying that footage is available online soon afterwards ("Leader of the House Grace Fu rejects renewed calls for live streaming of Parliament proceedings"; May 5).
The question is not one of accessibility, speed or transparency, all of which are provided by regional news outlet CNA's Parliament microsite.
Singaporeans here and abroad have at their fingertips access to all parliamentary proceedings. To watch the entire proceedings in chronological order, however, they will have to painfully align the numerous short videos published and categorised by topic.
There is a reason, however, that the Government decides to stream major speeches live in and outside Parliament every year. These include the yearly Budget speech by the Finance Minister in February and the Prime Minister's National Day Rally speech in August.
When I was based abroad, I vividly remember following the live coverage of other major political developments, such as the 2015 General Election and the 2018 Trump-Kim Summit.
There is a democratic allure in watching major political developments live. I would argue this extends to policies and bills proposed, debated and scrutinised in Parliament, as they affect all of us in some ways.
Even though we are passive participants, ordinary citizens should get a chance to observe live the process of governing and legislating. We should be able to watch in its entirety the humdrum business of Parliament, sparks flying during question time, or a parliamentarian making an impassioned speech.
History is often made, especially during a crisis, in institutions such as Parliament. It would be a pity if Singaporeans could not witness these moments live.
In this digital age, when the cost of setting up a live stream is simply not an issue, "low demand" for a live feed of parliamentary proceedings is an unconvincing argument. 
Few people today walk into Parliament or an open court to observe proceedings, or go to the Speakers' Corner at Hong Lim Park to make their feelings known without approval from the authorities. But we view these as Singaporeans' fundamental rights.
We should use technology to give these rights to anyone unable to travel to such locations.
The Covid-19 crisis is a good reminder of the importance of doing so. Around the world, more than 90 countries stream their parliamentary sessions live. While some such as New Zealand and India also have dedicated TV channels screening parliamentary proceedings, given that Singapore has one of the highest internet penetration rates in the world, an online live stream would suffice.
Nominated Member of Parliament Anthea Ong told the House last week that "the most direct, engaging and intimate access to parliamentary proceedings for members of the public is to watch live from the visitors' gallery and the press gallery".
In a Smart Nation like ours, we should also be able to do this online.
Have views on this issue or a news topic you care about? Send your letter to voices [at] mediacorp.com.sg with your full name, address and phone number.