Malaysia GE2022: Quiet Ayer Hitam now a 'must win' constituency with political heavyweights paying visits
MUAR — It is a small town in Johor nestled between more familiar places such as Batu Pahat and Muar, but the political significance of Ayer Hitam far outstrips its reputation with political parties seeing this as a must win seat.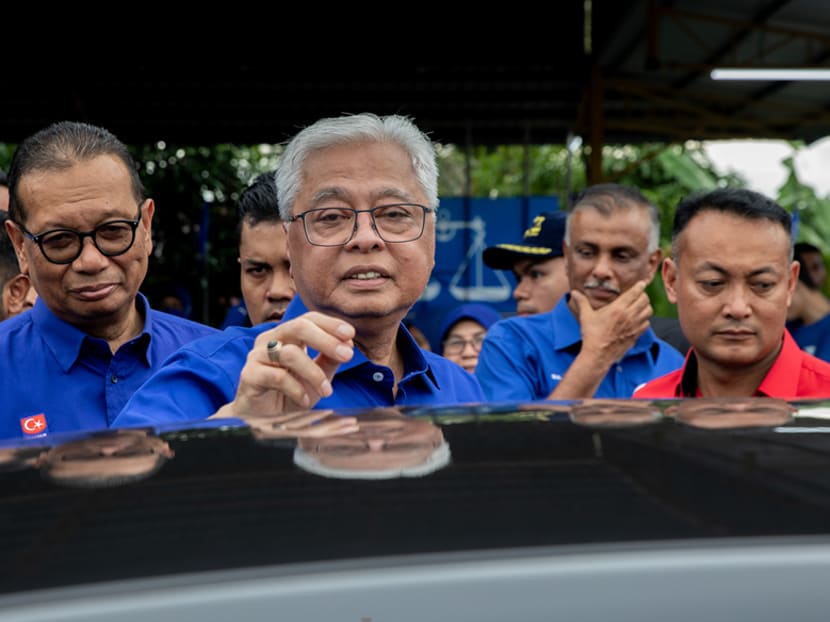 Political heavyweights from both the incumbent Barisan Nasional (BN) and the opposition coalition Pakatan Harapan (PH) stopped by the constituency to promote their respective candidates
During the last general election, only 303 votes separated the candidates 
Notably, a Chinese-dominated component party of PH has sent a Malay candidate in an attempt to win over Malay voters
The incumbent candidate from BN says he is unconcerned, noting that BN won the Johor state elections earlier this year
MUAR — It is a small town in Johor nestled between more familiar places such as Batu Pahat and Muar, but the political significance of Ayer Hitam far outstrips its reputation, with political parties seeing this as a must win seat. 
With less than a week before the Malaysian electorate heads to the polls on Nov 19, political heavyweights from both the incumbent Barisan Nasional (BN) and the opposition coalition Pakatan Harapan (PH) have been making their way there to promote their respective candidates.
The constituency was a keenly contested battleground during the last general election in 2018 (GE18), when the incumbent, BN's Wee Ka Siong from component party the Malaysian Chinese Association (MCA), won the seat by only 303 votes, or 0.78 per cent, over PH's Liew Chin Tong from component party the Democratic Action Party (DAP). 
This year, Dr Wee is up against Mr Sheikh Umar Bagharib Ali, a Malay candidate from the Chinese-dominated DAP.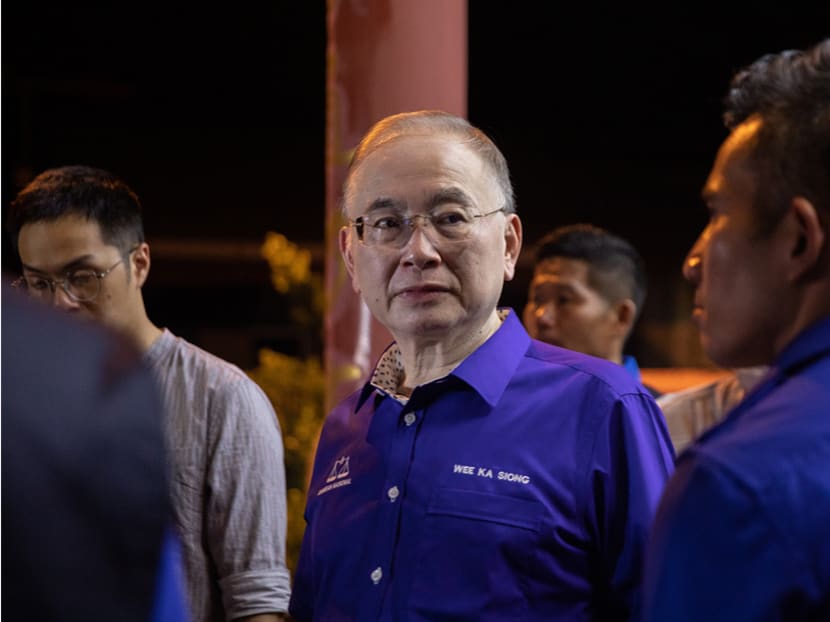 POLITICAL HEAVYWEIGHTS DROP BY AYER HITAM 
Backing Mr Sheikh Umar is PH chairman and prime minister hopeful Anwar Ibrahim, who had stopped over at Ayer Hitam on Nov 8 to deliver a rousing rally speech.
"We have to win Ayer Hitam... during the last election, we had only lost by a bit," said Mr Anwar, who is contesting in the constituency of Tambun in the state of Perak. 
He added that a win in Ayer Hitam is among PH's aims in Johor, to claim more seats there than they did the last elections. 
PH won 18 out of 26 seats in Johor during GE18 and PH announced during this GE its goal of winning 22 of the 26 seats in the southernmost state of West Malaysia. 
The town of Ayer Hitam is also where caretaker Prime Minister Ismail Sabri Yaakob made his one and only stop in the state of Johor on Nov 9, making several bold promises to the residents during his rally speech. 
The BN candidate promised that if he were to be named as prime minister after the elections, he will ensure that Ayer Hitam candidate Dr Wee, who is currently acting Transport Minister, will be re-appointed as a Cabinet member. 
"If he's a member of Cabinet... it will benefit all the people of Ayer Hitam," said Mr Ismail.
"I never turn down any suggestions from Dr Wee (and) I will approve all the wishes of Dr Wee for the purpose of helping the people at Ayer Hitam."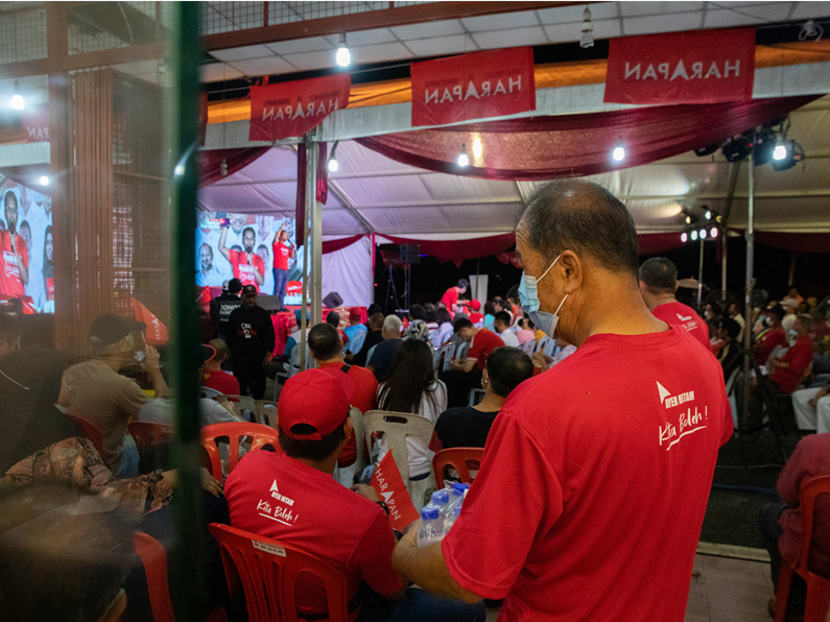 THE RACE, YOUTH VOTE 
With the Ayer Hitam seat having been held by a Chinese candidate for decades and traditionally seen as a constituency "reserved" for the minority race, Chinese-backed DAP's move to field a Malay candidate had turned some heads. 
Ayer Hitam's voting pool is 58 per cent Malay, 38 per cent Chinese and 4 per cent Indians. 
In an interview with TODAY at Ayer Hitam, Mr Sheikh Umar said that DAP did not see the seat as one reserved for a Chinese candidate, but a "potentionally winnable seat". 
"So, putting (me) may be a good strategy... now we are trying our luck by putting a Malay candidate, and we need to get 15 to 20 per cent (of the Malay vote)," said Mr Sheikh Umar, a full-time politician. 
"Then, we might have a very good chance to win in this seat," he added. 
This particular strategy by DAP did not go unnoticed by BN.
During his rally at Ayer Hitam, Mr Ismail told the majority Malay audience that they should not be swayed by PH's Malay candidate. 
"Even though Harapan's (Ayer Hitam candidate Sheikh Omar) is a Malay, behind him is DAP.
"One vote for Harapan is one vote for DAP. Don't fall for their trap. To stop DAP's rise we must defeat Harapan candidates everywhere," he said.
Asked about his thoughts on DAP's strategy, Dr Wee told TODAY during a BN walkabout in Melaka that he was unfazed, having been the incumbent at Ayer Hitam for the past 18 years. 
He said that he had defeated Malay candidates to secure his first two terms at the constituency and then went on to defeat two Chinese candidates in succession. 
"I've gone through all the processes, so whether you put a Chinese or a Malay, I will do my work and I still have full confidence," he said. 
Another crucial factor that could play a role in GE22 is the youth vote, due to the lowered voting age from 21 to 18. 
According to analysis website Fulcrum, there are about 16,000 youth voters between the age of 18 and 21, and if only 0.018 per cent of them voted for PH, the result will swing towards the opposition coalition's favour. 
Mr Sheikh Umar said that he plans to capitalise on the youth vote but this will be easier said than done, as most youths who vote in Ayer Hitam live and work in other parts of Malaysia or Singapore. 
"To communicate with them, it is necessary for me to do so through social media and through media statements," he said. 
"We need to call them to come back and grow the vote." 
Asked if he was concerned about the slim margins for the last elections, BN's Dr Wee would only say: "The (state election) in Johor tells you everything." 
BN then captured a majority 57 per cent of the combined votes at Ayer Hitam during the state election in March, while PH managed to secure only 35 per cent of the vote.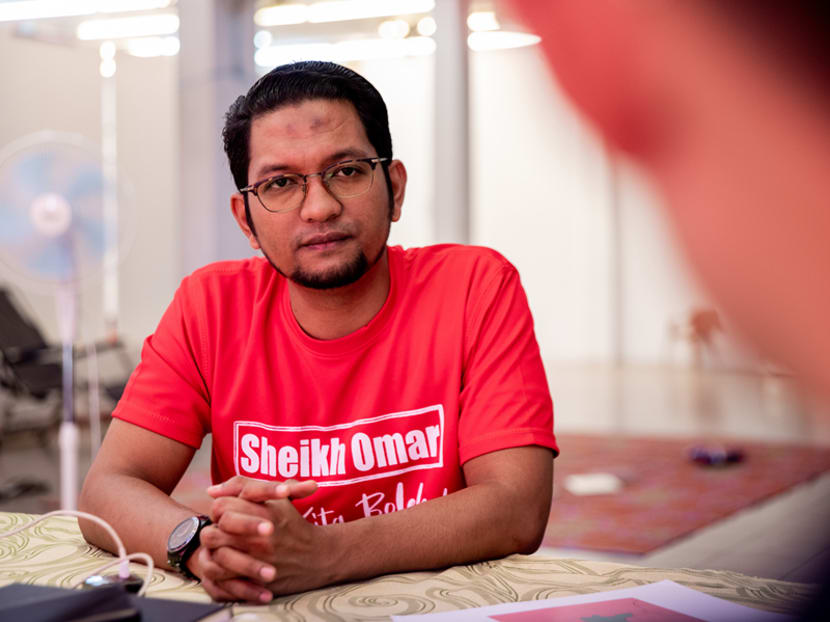 EXPERTS AND VOTERS WEIGH IN
Political analysts say that it is no coincidence that political heavyweights have flocked to Ayer Hitam, given the significance of the seat in Malaysia's political scene. 
Dr Francis Hutchinson, senior fellow and coordinator of the Malaysia Studies Programme at Iseas-Yusof Ishak Institute in Singapore, said that this battle is especially significant for Dr Wee's party, the MCA.
MCA, whom Dr Wee is president of, won only two seats during GE18 with Ayer Hitam being one of them. 
Dr Hutchinson said that MCA has declined in popularity among its bedrock of Chinese voters, as "much of the non-Malay and urban vote is swinging to PH". 
"For BN, it really needs MCA to continue to be viable electorally, because in 2018 MCA was very nearly wiped out," he said. 
Dr Hutchinson said that for PH, the seat is no less important. 
"For PH, this is a key seat for them, it has symbolic importance because of the narrowness of the loss (in GE18)," he said. 
He added that the fielding of a Malay candidate in a Chinese seat may seem like racial politicking, but there is also the effect of showing off PH and its component party DAP as entities with multi-racial ideals. 
"DAP is making an argument that they are a multi-racial party, they are giving opportunities for Malay candidates to contest," he said. 
Some residents at Ayer Hitam say that the race of the candidate is secondary to what they can do in the constituency. 
On resident, who wanted to be known only as Mr Tok, said he feels dissatisfied that the small town of Ayer Hitam has seen little to no development in the last 18 years of Dr Wee's tenure here. 
"Ayer Hitam is still Ayer Hitam, our population is still the same and there has been no development, it was a kampung, and still is," said the 66-year-old businessman. 
He said that regardless of the candidate's race, he will still vote along party lines. 
Another Ayer Hitam resident, 57-year-old retiree Ms Sanaayah who goes by one name, said that she is inclined to support Dr Wee as she thinks that BN has provided help to her community in the form of maintaining mosques and providing financial aid to needy families in the village.
Visit our Malaysia Elections 2022 page for the latest coverage, updates from TODAY journalists on the ground and more.