Minecraft over mindfulness: How playing video games can help you through quarantine
HONG KONG — Your best strategy for surviving a protracted coronavirus lockdown may not be mindfulness, but playing video games, researchers say.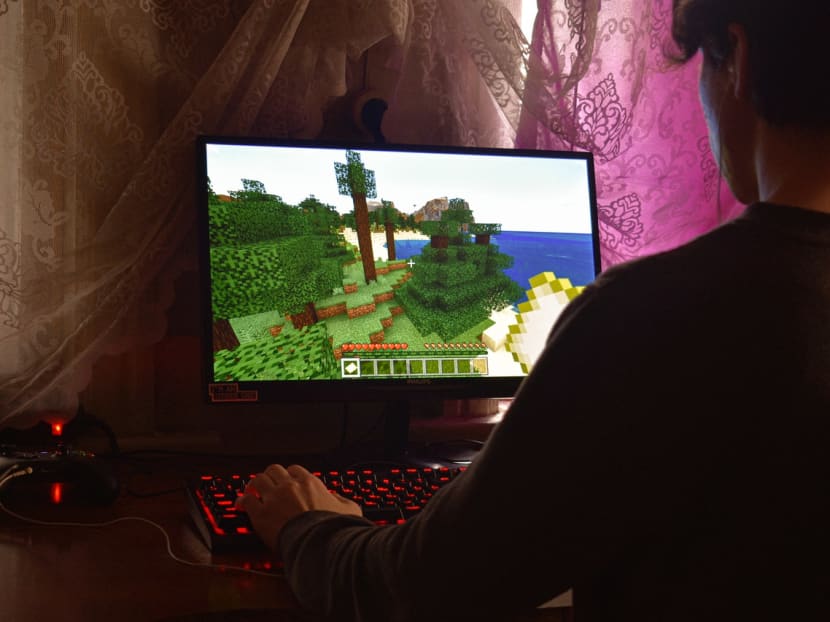 HONG KONG — Your best strategy for surviving a protracted coronavirus lockdown may not be mindfulness, but playing video games, researchers say.
That's because video-game playing — like running — is an immersive activity that helps people focus their energy by entering a state of "flow", say the American and Chinese researchers.
Being in a state of flow reduces stress and helps time pass more quickly, the researchers say.
The paper, which was published in the peer-reviewed scientific journal PLoS ONEthis month, was based on interviews with 5,000 people in major Chinese cities — especially Wuhan, where the coronavirus first emerged.
The researchers measured people's loneliness, feelings of depression or anxiety, and whether they were engaging in healthy or unhealthy behaviours.
Participants who reported greater "flow" also reported more positive emotions, less severe depressive symptoms, less loneliness, more healthy behaviours and fewer unhealthy behaviours, the study showed.
Moreover, people in a lengthy quarantine who reported higher-than-average "flow experiences" were no worse than people who were not quarantined.
Therefore, to manage distress in a period of uncertainty, people are advised to engage in activities that create flow, the paper suggested.
"Generally speaking, an activity is more likely to create flow if it challenges you the right amount (not too hard, not too easy) and provides opportunities to track your progress toward some goal," said lead author Dr Kate Sweeny, a professor from the Department of Psychology at the University of California Riverside.
"Most video games have these components built in: They get harder as people get better, and they clearly mark your progress through the game," she said.
But people can create this experience with almost any activity, she noted. "Someone who's a casual runner, for example, could look for ways to push themselves to run farther or faster, and they could track their progress in a running journal," she said.
The researchers also brought up the notion that practising mindfulness — a common strategy for reducing stress in our daily lives — may be counterproductive.
"Our findings suggest that mindfulness is good for reducing distress in a given moment or on a given day during a widespread health crisis.
"However, mindfulness is nearly antithetical to distraction… and flow-inducing distractions may be the very best medicine to bolster well-being during a lengthy quarantine," the researchers wrote.
The survey was completed in February, when the coronavirus was raging in China. The team comprised psychologists from the University of California, Central China Normal University, and Nanjing University.
Many studies have documented the emotional toll of the pandemic and found worrying results around the world.
About a quarter of people in the United States experienced symptoms of depression, according to a study published in September in the American Medical Association journal JAMA Network Open.
That was nearly three times the number before the pandemic began, it found.
In Hong Kong, a survey conducted by mental health charity Mind HK in May found a decline of mental health in 43 per cent of Hongkongers during the early months of the pandemic.
Nearly half of the respondents reported feeling lonely, which affected their mental health and well-being, it said. SOUTH CHINA MORNING POST