Senior member of Mahathir's party warns S'pore of 'pain by a thousand cuts' for its stance on maritime dispute
KUALA LUMPUR – A supreme council member of Malaysian Prime Minister Mahathir Mohamad's party, Parti Pribumi Bersatu Malaysia (PPBM), has said that Singapore will get "pain by a thousand cuts" for its position on the maritime dispute with Malaysia.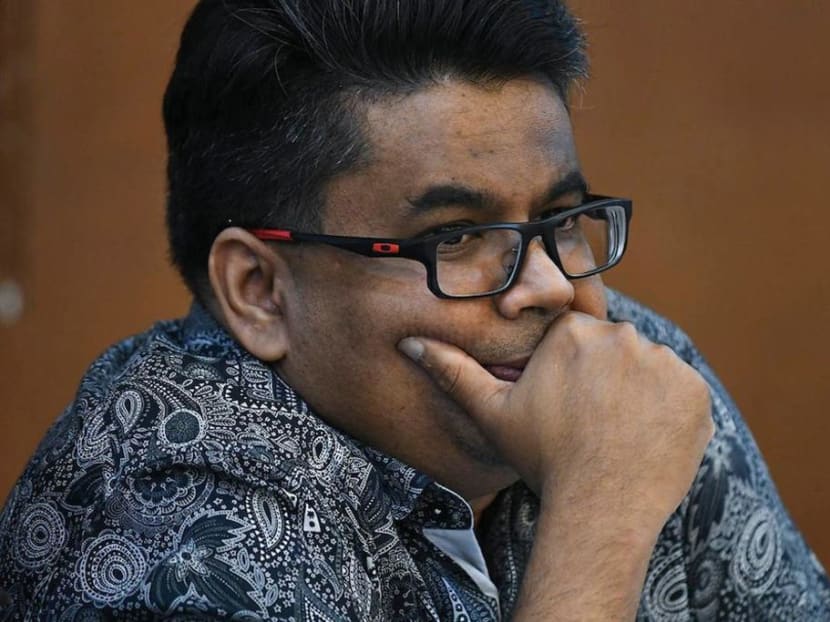 KUALA LUMPUR – A supreme council member of Malaysian Prime Minister Mahathir Mohamad's party, Parti Pribumi Bersatu Malaysia (PPBM), has said that Singapore will get "pain by a thousand cuts" for its position on the maritime dispute with Malaysia. 
Dr Rais Hussin, who heads PPBM's policy and strategy bureau, added that the Republic will gain nothing "by hardening its stance" against its neighbour.
Writing in a commentary published on the Malaysiakini and Malay Mail websites on Sunday (Dec 9), Dr Rais said that Singapore needs to "smarten up" and "live and let live".
Both countries have been embroiled in a spat over their maritime borders since the Singapore Government revealed earlier this week that Malaysia had unilaterally extended the Johor Baru port limits on Oct 25.
The Republic also said that Malaysian ships, including vessels from the Malaysian Maritime Enforcement Agency and Marine Department Malaysia, have made 14 intrusions into Singapore's territorial waters over the past two weeks.
Singapore has protested these "unlawful activities", calling on Malaysia to withdraw the vessels and to return to the pre-Oct 25 status quo.
SINGAPORE OFTEN TAKES A 'HOLIER-THAN-THOU APPROACH'
Dr Rais noted that Singapore had "kept growing and growing" after its separation from Malaysia in 1965, but pointed out that without Malaysia "providing all forms of auxiliary support, be they passive or active", the Republic "would arguably not be where it is".
"A small gesture of kindness to Malaysia, even the occasional appreciative word, would be nice," he said. "Instead, Singapore often takes a holier-than-thou approach – believing that only they are right and everyone else is wrong. This includes the current spat over the 1979 maritime border.
"If Singapore has reached an economic size that is larger than ours, why can't we consider them to be an equal power that we respect, yet demand due privilege – or right – from, in terms of adjusting the price of water sold to them?"
Under the 1962 Water Agreement, Singapore's national water agency PUB may draw 250 million gallons of raw water from the Johor River daily at 3 sen per thousand gallons.
Dr Mahathir had first said in June that water is among issues with Singapore "that we need to settle", criticising the 1962 agreement as "too costly" and "manifestly ridiculous".
In response, Singapore said the 1962 Water Agreement is "a fundamental agreement that was guaranteed by both governments in the 1965 Separation Agreement" and that both countries "must comply fully with all the provisions of these agreements".
Singapore also said that Malaysia had lost its right to review the price of water under the agreement in 1987.
Dr Rais said: "But this is where Singapore needs to smarten up. Assuming Malaysia agrees lock, stock and barrel to only reviewing the agreement in 2061 – essentially adopting, or indeed internalising Singapore's legal logic – wouldn't that stiff and literal approach also endanger the republic's own position, since both would be unyielding by then?"
SINGAPORE'S JET FIGHTERS 'MADE INCURSIONS' INTO MALAYSIAN AIRSPACE
He claimed that Singapore's jet fighters had made "momentary incursions into Johor or Pahang airspace" but that Malaysia has "taken a live and let live approach with this, given that we know that Singapore is smart enough not to spoil for a fight".
"If Malaysia asserts its sovereignty and right to self-defence, as Singapore patrol boats seem to want to do in the new areas claimed by the former in 2018, we would have been having dogfights in our skies since 1965," he added.
Dr Rais did not elaborate on the claims but such allegations are not new, with both the Singapore High Commission to Malaysia and the Republic's defence ministry having refuted them in the past.
Assertive actions at sea would "ruin the spirit of peaceful coexistence and collaboration", Dr Rais said, citing how, for instance, Singapore would want to seek information on "the degree to which Muslim radicals returning from the battlefields like Syria and other Middle Eastern hotspots have been radicalised".
"If that is the case, why should Singapore be so hard on any naval intrusions when Malaysia has said little, if nothing, about its aerial incursions?"
If Malaysia takes the same hard approach, "Singapore's airspace would be tied in knots", Dr Rais said.
"Any Singaporean attempt to build its budget airline with Tuas as its base would be thwarted by the Transport Ministry here, on the grounds of noise pollution inflicted on the residents of southern Johor," he added.
Dr Rais said that there is nothing that Singapore can gain by hardening its stance against Malaysia.
"It helps not to turn a spat into a spar. Because then what? Fight and tear at each other's faces? Everyone knows that wars are meant to make orphans of children," he said.
"There is nothing to gain by issuing threats to interdict Malaysian ships in Malaysian or Singaporean waters. What they will get is only pain by a thousand cuts."