Sixth arrest made in connection with brutal Hong Kong murder of model Abby Choi
HONG KONG — A 41-year-old man accused of trying to help a suspect in the brutal murder of model Abby Choi Tin-fung flee Hong Kong by sea was arrested on Thursday (March 3) – the sixth person detained in a case that has shocked the world.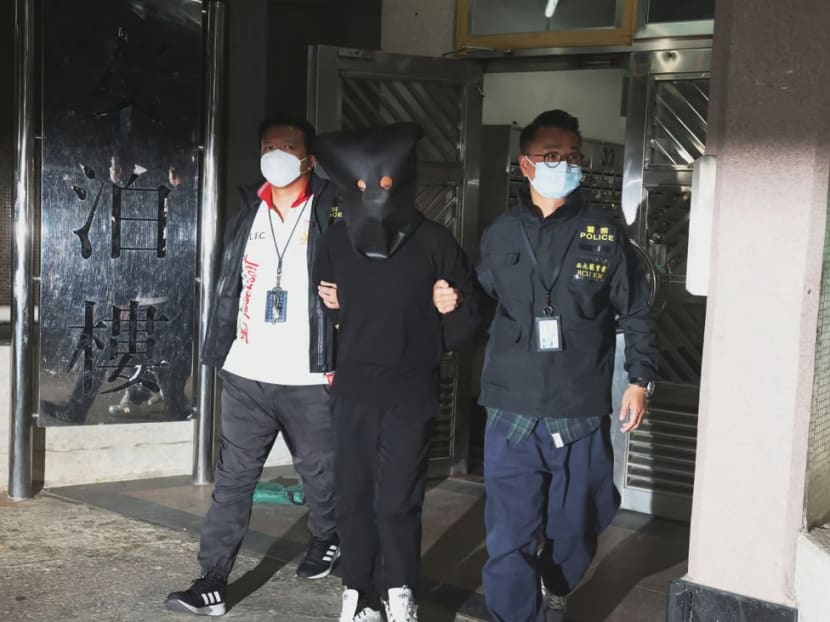 HONG KONG — A 41-year-old man accused of trying to help a suspect in the brutal murder of model Abby Choi Tin-fung flee Hong Kong by sea was arrested on Thursday (March 3) – the sixth person detained in a case that has shocked the world.
The man was arrested on suspicion of aiding and abetting an offender, Superintendent Alan Chung of the Kowloon West regional crime unit said on Thursday night.
The city resident, whose surname is Lam and who works at a pleasure boat rental business, was arrested in an office in Sheung Wan on Thursday.
The suspect was alleged to have tried to collect hundreds of thousands of dollars to help a suspect flee Hong Kong by sea, Chung said.
A source familiar with the case said it was alleged the new suspect was offered HK$300,000 (S$51,400) to organise the escape for Choi's ex-husband Alex Kwong Kong-chi.
The man was accused of trying to arrange a boat to take Kwong from a Tung Chung pier to international waters, where another boat was to pick him up, the source added.
The suspect was taken to his home in On Pak House, Cheung On Estate, Tsing Yi for a 40 minute-search of the premises on Thursday and detained overnight.
Police did not take away anything from the flat.
Kwong, his older brother and his father appeared in court on Monday charged with murder.
Kwong's mother was charged with perverting the course of justice. The four were remanded in custody.
A fifth suspect, a 47-year-old woman, identified only by the surname Ng, was arrested on Sunday. It is alleged she aided and abetted a murder suspect.
The woman is also suspected of helping Kwong evade police.
Police said it was believed Ng rented a luxury flat in West Kowloon's Arch Sky Tower development so Kwong could hide out and avoid arrest.
Ng was released on bail on Tuesday, pending further investigations, but was ordered to report to police later this month.
The fifth suspect, a masseuse, is alleged to be the lover of Kwong's father and is also accused of helping him rent the ground floor flat of the village house where the remains were found. The pair were said to have been in a relationship for about six months.
Chung said he was unable to provide more details of the case because of active legal proceedings.
But he promised his team would continue to work on the case – and did not rule out more arrests.
"My team and I will gather as much evidence as possible to successfully prosecute the suspects," Chung said.
He added that the search for evidence would continue, but did not discuss potential lines of inquiry.
The news came as more than 120 police officers, backed up with excavators and bulldozers, continued the third day of a search for the missing remains of Choi, who was 28, at a New Territories landfill site.
Chung said police had completed the search of the targeted area, about the area of a football pitch and down five metres (16 feet) but nothing was found.
Some of Choi's body, such as her torso and hands, have not been recovered.
"We understand that an attempt to find two or three refuse bags in 3,000 to 4,000 tonnes (3,306 to 4,409 tons) of rubbish is just like finding a needle in a haystack," Chung said.
"Even though we didn't find them [the missing body parts], we obtained strong evidence in the case. We won't give up any clues.
"We will continue to collect evidence until we bring all the people who know about the case and those who had helped the suspects before and after what happened to justice."
Dozens of officers from the Kowloon West regional crime squad on Thursday night revisited the first floor flat of a three-storey house in Tai Po's Lung Mei Tsuen, where remains believed to be Choi's were discovered last Friday, to carry out a final inspection.
A skull and several ribs believed to be the victim's were discovered in one of two large soup pots seized from the property.
Two female legs were also found inside a refrigerator in the flat. Officers also seized a meat grinder, electric saw and knives from the scene.
Officers over the weekend conducted a search at a cemetery in Tseung Kwan O and sifted through sewage in Tai Po village, but did not discover any trace of Choi.
Chung said the crime scene in the village would remain cordoned off and did not say when it might be reopened.
Police began investigating the socialite's disappearance after she was reported missing last Tuesday.
Choi, a mother of four, was last seen at a luxury housing estate in the city's exclusive Kadoorie Hill in Ho Man Tin on the same day.
Her ex-husband, his parents and elder brother have a flat in the estate.
A review of CCTV footage showed she was picked up at the estate in a seven-seater car driven by her ex-brother-in-law, who worked as her chauffeur.
The case attracted worldwide media attention after details of Choi's murder were revealed last Friday. SOUTH CHINA MORNING POST