The Big Read: Grumbling and rumbling at social enterprise hawker centres — what's the rub?
SINGAPORE — The natives are restless in Singapore's much-cherished hawker landscape, with a litany of issues plaguing what is one of the country's most important community spaces and social institutions. Allegations of poor management practices as well as high rentals and auxiliary costs at social enterprise-run hawker centres have hogged the headlines in recent weeks, not long after it was announced by Prime Minister Lee Hsien Loong during the National Day Rally that the Republic is eyeing a spot for its hawker culture on the Unesco's Representative List of the Intangible Cultural Heritage of Humanity.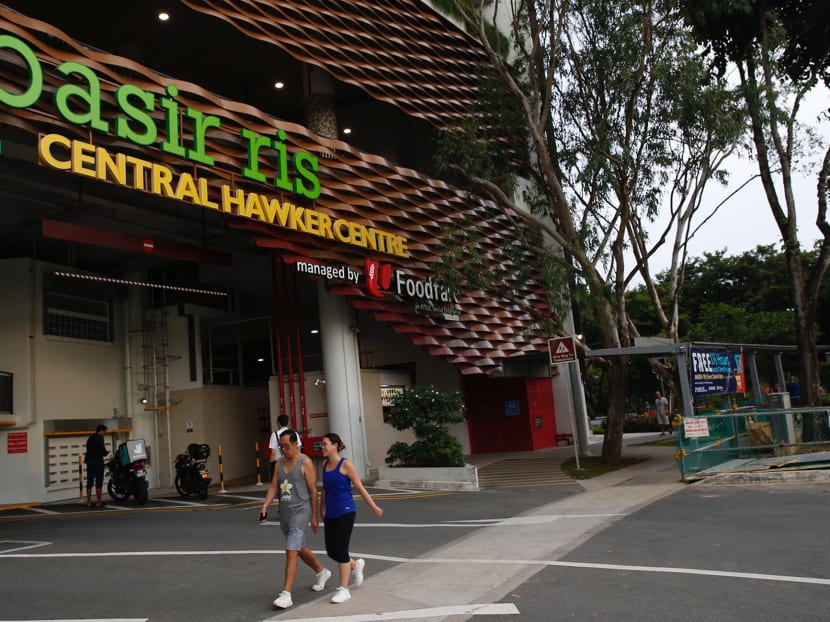 SINGAPORE — The natives are restless in Singapore's much-cherished hawker landscape, with a litany of issues plaguing what is one of the country's most important community spaces and social institutions.
Allegations of poor management practices as well as high rentals and auxiliary costs at social enterprise-run hawker centres have hogged the headlines in recent weeks, not long after it was announced by Prime Minister Lee Hsien Loong during the National Day Rally that the Republic is eyeing a spot for its hawker culture on the Unesco's Representative List of the Intangible Cultural Heritage of Humanity.
In announcing the bid, Mr Lee emphasised the hawker centres' special place in the Singaporean heart, on top of the important role which they play in keeping the cost of living low.
It was less than a decade ago, in 2011, when the authorities announced they would start building more hawker centres again, amid concerns over the rising cost of living and the lack of affordable eating-out options in some housing estates. The move came nearly 30 years after the last hawker centre was built.
A Hawker Centres Public Consultation Panel was set up in November 2011 to provide ideas on the new hawker centres.
About five months later, it submitted its final report to the Government, containing a key recommendation — among other proposals — to allow social enterprises to manage hawker centres. The proposals were by and large accepted by the Government soon after.
Defining a social enterprise as "a regular business that maximises profits to deliver social impact", the panel suggested that the management models of the new hawker centres should ensure the community "derives maximum benefit", give employment opportunities to lower-income and less privileged individuals, and help those who aspire to be in the food industry.
Apart from trying a new management model, the Government also rolled out training courses to encourage young people to become hawkers. Last year, the Government accepted the recommendations of a Hawker Centre 3.0 committee, which was formed to propose ways to improve hawker centres and promote the trade.
These included starting an incubation stall programme for aspiring hawkers, and boosting hawkers' productivity through centralised dishwashing services and cashless payment options.
The endeavour to preserve the hawker culture here and keep the trade alive, while ensuring Singaporeans have access to cheap food, is recognised by many. Yet, the growing dissatisfaction over the social enterprise hawker management model could threaten to derail these efforts.
So much so that the National Environment Agency (NEA) has been tasked to conduct a stock-take of the model, as Senior Minister of State for the Environment and Water Resources Amy Khor warned on Friday (Oct 19) that errant operators will be taken to task.
Just three years after the social enterprise model was rolled out to new hawker centres in Singapore, it has failed to live up to its promise. The questions on everyone's minds are: Where has it all gone wrong? Are there underlying issues that need to be addressed? What is the best way forward?
HOW IT BEGAN
In the last few years, concerns over the social enterprise model being applied to hawker centres have been aired from time to time by some Members of Parliament.
Before the Government announced that it had accepted the recommendations by the Hawker Centres Public Consultation Panel, then-Non-Constituency Member of Parliament Yee Jenn Jong expressed concerns that letting "market forces take over the provision of social goods" could lead to rising prices for consumers.
In his reply, then-Minister for Environment and Water Resources Vivian Balakrishnan cited the example of NTUC Fairprice, which is the "most successful cooperative" in the Singapore context.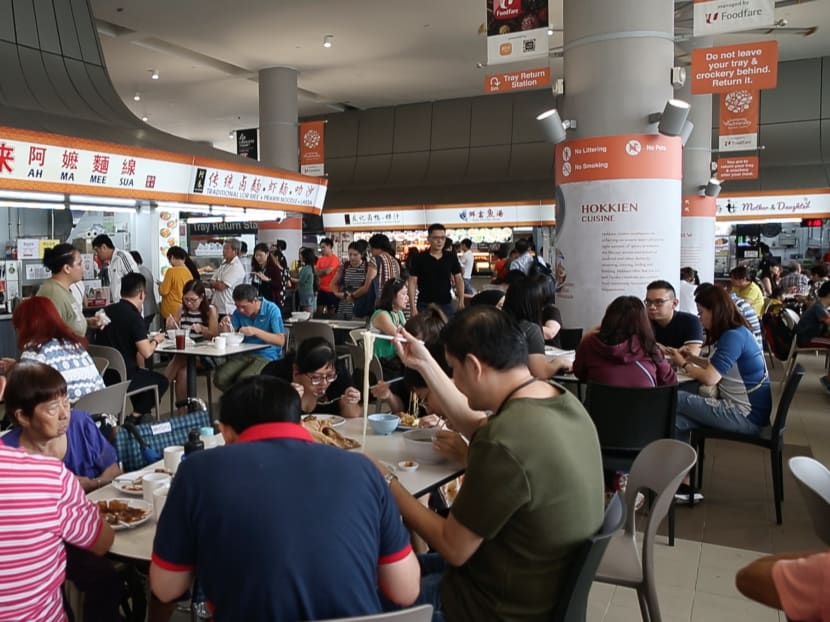 Noting that Fairprice has "fulfilled a social mission of ensuring commodities and essential food are priced reasonably and provides competition", Dr Balakrishnan said: "What I am hoping to do by changing this hawker centre policy is, number one, increase the supply of places. That should have some effect on prices, both in terms of rental as well as the prices charged by hawkers. But having said that, I do not believe that simply lowering rentals by itself will necessarily lead to lower prices charged by hawkers."
He assured that the Government would "certainly be watching it very, very closely". It would also keep an eye on "the evolution of these new generation hawker centres", to ensure it does not deviate from the "original objective".
In 2015, the authorities announced that another 10 hawker centres would be built over the next 12 years to moderate food prices. They will be located in new estates or existing ones that are relatively underserved, such as Bidadari, Sengkang and Bukit Batok.
Later that year, concerns over the social enterprise model received another airing, when then-Nominated Member of Parliament (NMP) Kuik Shiao-Yin asked how the NEA would ensure that social enterprise hawker centre operators "do not take advantage of their position to profiteer unfairly".
In response, Dr Balakrishnan said that operators are "required to submit audited accounts and detailed management reports". The NEA "will ensure that the interests of hawkers, cleaners, hawker assistants and patrons are well taken care of", he said.
Some, including Mr Jack Sim, founder of global non-profit World Toilet Organisation, believe that the issues bogging down the industry can be traced all the way to the start.
Speaking to TODAY, Mr Sim pointed out that the Hawker Centres Public Consultation Panel did not include many experts on hawker centres or food, nor were there enough hawkers involved.
"In human-centred design, we need to involve all stakeholders, and what was done was a very top-down approach. It was not democratically done," he said. 
In its report released in February 2012, the Hawker Centres Public Consultation Panel said it held seven formal meetings among its 18 members to deliberate on their recommendations on topics such as design and infrastructure, vibrancy, and management models. It also "met hawkers from different generations and members of the public and visited a number of hawker centres".
The panel was chaired by 77th Street founder Elim Chew, and its members included architects and top representatives from NTUC Foodfare and Koufu (which were food court operators at that time). There was one representative from the Hawkers' Association.
The panel proposed having social enterprises manage hawker centres on a not-for-profit basis, to ensure that the management model would be sustainable in providing affordable food. Before then, all hawker centres were managed by the NEA.
Under the not-for-profit model, any operating surplus generated by a hawker centre must be shared among its stakeholders, such as the stallholders, the manager and the NEA. It must also be used to create "social benefits", and it cannot go to the manager's shareholders.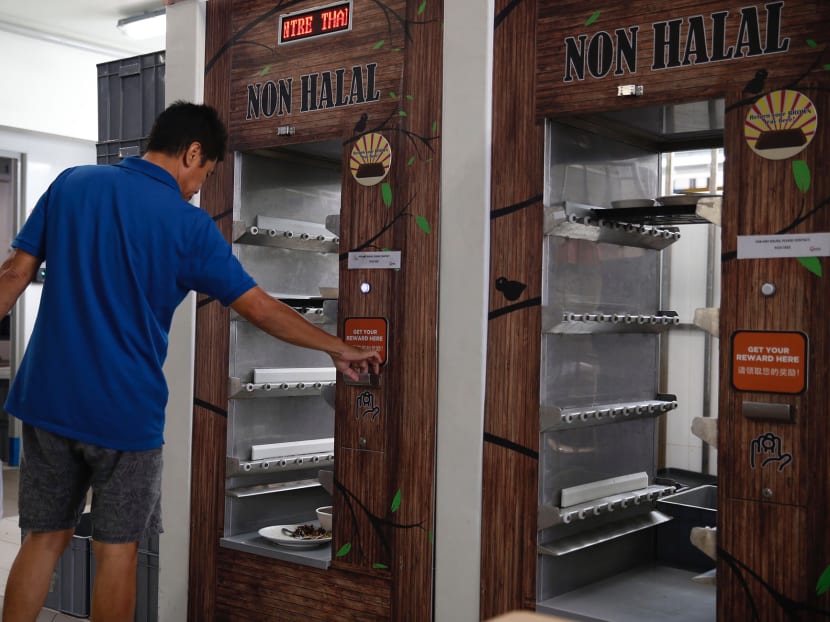 Like the panel, the 14-member Hawker Centre 3.0 Committee also comprised mainly people who do not have direct experience with hawker centres. Chaired by Dr Khor, the committee included members such as then-National Heritage Board CEO Rosa Daniel, food blogger and general practitioner Leslie Tay, and Ms Kee Ai Nah, who was then SPRING Singapore's group director of industry and enterprise.
Several academics and educators from the National University of Singapore, Republic Polytechnic and Singapore Polytechnic were also involved. Dr William Wan, general secretary of the Singapore Kindness Movement, was on both the committee and the Hawker Centres Public Consultation Panel.
Going forward, Mr Sim suggested a public forum involving all stakeholders in order to resolve the issues. "We need to work with the intention to find better answers for the hawkers, and not to be stuck to rules and prescriptive models," said Mr Sim, who believes that the management of all hawker centres should be returned to the NEA.
The first hawker centre to be privately owned by a social enterprise, Kampung@Simpang Bedok, closed in 2013 after a year due to poor business and lack of financial support.
Currently, 13 out of 114 hawker centres across the island are managed by five social enterprises: Fei Siong Food Management, NTUC Foodfare, Timbre Group, Hawker Management and OTHM.
Hawker Management and OTHM are subsidiaries of Koufu and Kopitiam, respectively.
Of the 13 centres, NTUC Foodfare took over the management of five existing ones — including Old Airport Road Food Centre — from the NEA in 2016.
SQUARE PEGS FOR ROUND HOLES
Given that some of the social enterprises or their parent companies were previously involved in running food courts or other types of eateries, it is no wonder that some of the practices have been imported — and it has not gone unnoticed that what may have worked at these places, are failing at hawker centres which are not only larger in scale but also have a greater variety of stalls manned by people from all walks of life.
In other words, the standardisation and centralisation put in place by each operator to enable them to run food courts or other eateries more efficiently may not necessarily work at hawker centres. 
"Some new hawker centres are being run like food courts. That's why hawkers are unhappy… the rental costs are rising… hawkers can't take back their deposits if they want to leave earlier," said hawker Douglas Ng, 27.
Mr Ng runs Fishball Story, which made it into the Singapore Michelin Bib Gourmand Guide in 2016. He first began selling handmade fishball and fishcake dishes at Golden Mile Food Centre, and now has stalls at Timbre+ in one-north — managed by Timbre Group — and the Hungry Bee coffee shop in Geylang.
Since taking up stalls in hawker centres run by social enterprises, many hawkers complain that they have had to grapple with several issues that they did not face in NEA-run hawker centres.
These include having to apply for leave in advance if they choose not to open their stalls, not having the freedom to adjust food prices, and having to pay "penalty" fees for terminating their tenancy.
Other common complaints include high rentals and auxiliary costs that the hawkers have to bear despite low footfall at these centres.
TODAY reported last week
that hawkers at Jurong West Hawker Centre, run by Hawker Management, had petitioned the NEA for the operator to remove the 20-cent fee that they have to pay for every tray that a customer uses.
On Thursday, following a meeting with its tenants, Hawker Management announced that customers will soon have to pay a 20-cent refundable deposit for each tray they use.
A day earlier, prominent food critic K F Seetoh, who had previously written about the tray-return scheme at Jurong West on his Makansutra website, posted a copy of a contract from a hawker at the Hawker Centre@Our Tampines Hub on his Facebook page.
The contract contains clauses dictating how much vegetables and calories a particular dish should have, and a S$250 fine for every day a stallholder closes if he or she does not give a week's notice which is approved by the managing agent.
Over at Pasir Ris Central Hawker Centre, run by NTUC Foodfare, hawkers whom TODAY spoke to said teething problems continued to plague them some 10 months after its opening in January, resulting in more than 10 tenants moving out.
For example, Mr Khaharudin Juraimi, 36, who runs halal burger stall Burgernomics with his business partner, said that some stalls, including his, have leaking exhaust hoods. The problem has yet to be fixed even though they have raised the issue with the management several times, he added.
At Old Airport Road Food Centre, several hawkers who did not wish to be named said that while everything has remained largely the same after the centre was taken over by NTUC Foodfare, their crockery collection fees have risen 40 per cent to S$580 a month.
Mr Daniel Goh, 42, who runs craft beer stall Smith Street Taps at Chinatown Complex Food Centre, said that some aspiring F&B entrepreneurs who he had spoken to were keen to cut their teeth at a hawker centre — until they discovered that they would earn more as a line cook at a hotel, a job that typically brings in about S$2,000 a month.
Long-time hawker Kelvin Ang, 52, said he would not want to work in a social enterprise hawker centre.
"There are rumours among hawkers that sooner or later, all of us will be under this type of social enterprise management. We are all worried," added Mr Ang, who has sold braised duck dishes at Block 724 Ang Mo Kio Food Centre for more than three decades.
He pointed out that his hawkers' association engages contractors to wash dishes for them, and hawkers themselves negotiate prices with the contractors.
Mr Ang pays about S$1,000 for table-cleaning and dishwashing fees — on top of rental fees — at his NEA-managed hawker centre. However, for hawkers at centres run by social enterprises, such as Mr Khaharudin, they can pay twice as much in additional fees, on top of higher rental fees.
"The NEA, they believe in a free market… they won't control prices. Everyone follows the same set of rules. But every social enterprise runs their centres differently; it causes confusion," Mr Ang said.
While social enterprises and the NEA had previously said that all costs and requirements are made known to stallholders before they sign their tenancy agreements, CIMB Private Banking economist Song Seng Wun reiterated that some hawkers may not fully understand their contracts before signing them.
MAKING MONEY VS SOCIAL OBJECTIVES
Much of the recent debate has revolved around the perception that the social enterprises are making profits by charging their tenants high fees.
Some have also questioned the logic of introducing an additional layer of costs to the running of hawker centres by bringing social enterprises into the picture. The social enterprise model has "turned a public good into a private good" and "added another layer of management to the already price-sensitive market", said Mr Sim. As a result, the hawkers are squeezed in the middle, given that they must keep their prices low. 
While the social enterprises running the hawker centres are meant to be not-for-profit, economists told TODAY that they are not legally bound to operate on such a basis.
This is unlike charities, which are regulated under the Charities Act and will lose their registration if they are run for private gains.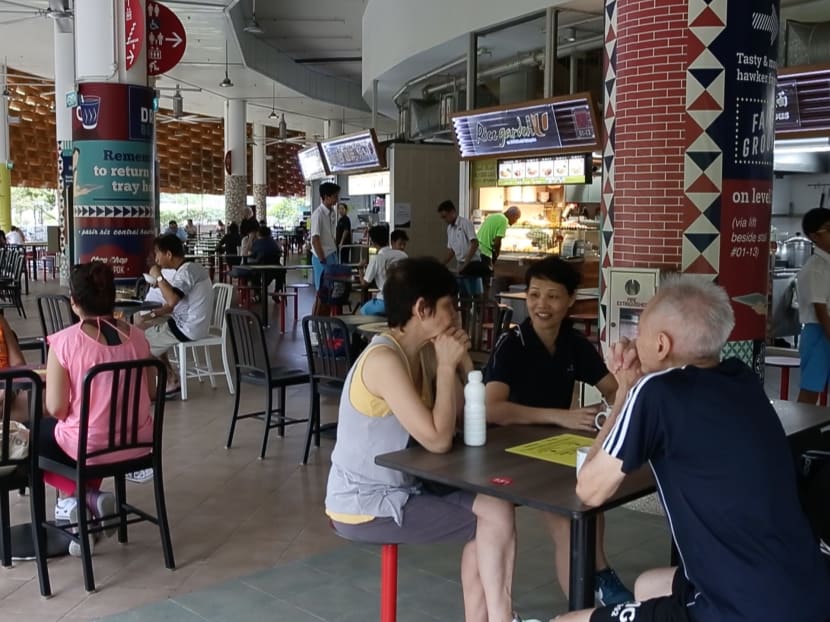 Mr Donald Low, former associate dean of the Lee Kuan Yew School of Public Policy, noted that it "is just a label as far as the law is concerned". "They are registered as companies limited by guarantee, according to the taxman," he said.
NMP Walter Theseira felt that it does not make sense "to think of social enterprises as different from privatised for-profit coffee shops, unless the social enterprise can prove otherwise".
"Some may be run at arm's length from their profit-making enterprises, and they may have strong controls to prevent self-enrichment. Others may not," added Dr Theseira, a labour economist from the Singapore University of Social Sciences.
"The problem is there may be private and marketing benefits from claiming to be a social enterprise, and as such, you really have to look deeper to see what is the actual case."
Mr Song questioned the need to "proclaim that you are a social enterprise". "We don't need to call it anything. Consumers are just there to 'makan'," he said.
Smith Street Taps' Mr Goh pointed out that some of the social enterprises currently running hawker centres were set up by for-profit corporations.
"So to expect them to run a 'social enterprise' business is conflicting, to say the least. Exactly which aspect of social enterprise hawker centre is social, aside from forcing hawkers to offer a cheap option for diners?" he said.
TODAY contacted the five social enterprise operators for comments on the differences between operating a hawker centre and running other forms of F&B outlets, such as restaurants, coffee shops, food courts, as well as the lessons they have learnt from operating a hawker centre.
Only Timbre Group, which runs Timbre+ and Yishun Park Hawker Centre, responded to the queries. Its managing director Edward Chia reiterated that it holds frequent dialogues with tenants to get feedback on operational matters and ideas, and has launched several promotions to increase footfall during lunchtime and off-peak hours.
Mr Chia noted that running a hawker centre is different from running Timbre restaurants and bars, as the former involves managing tenants.
"Our team running Yishun Park Hawker Centre and Timbre+ will have to look for suitable tenants, work with tenants on operational matters and also provide marketing and communication support," he added.    
'STOP CAPPING FOOD PRICES, HELP NEEDY CUSTOMERS DIRECTLY'
While experts and industry observers said there is no silver bullet that will solve the hawkers' problems, they felt that the Government needs to intervene in a different way to keep food prices affordable.
Mr Song said that help must be specifically targeted at lower-income groups, rather than suppressing the cost of food in hawker centres. This could come in the form of food stamps, vouchers or rebates.
"It requires taxpayers' intervention… assistance to (lower-income groups) can also be calibrated to reflect the underlying cost of living. Singapore is small enough for this scheme to work," he added.
Mr Song also questioned the need for social enterprise hawker centres to serve some regular-portion meals priced at a maximum of S$2.80. If there is to be a cap on prices, he suggested having a mechanism in place to adjust it regularly while keeping it affordable.
Dr Theseira agreed that the issue of food affordability should be addressed through more financial assistance.
It is "very difficult" for hawker centres — and social enterprises — to both provide meaningful employment or enterprise opportunities, while also providing cheap food to lower-income Singaporeans, he added.
"This has to be done at least on a break-even basis. But this simply is very hard to achieve in a landscape where you have competition both from government-run hawker centres where there are implicit discounts (generally from older hawkers who pay subsidised rentals), and privatised food courts which really don't have to worry about the social objectives, and so can pick and choose where and how they operate," Dr Theseira said.
Hawker centres run by the NEA could fulfill both goals, he explained, given that the Government is "not under the same pressure to generate financial returns, and be self-sustainable, as private enterprises are".
Mr Low noted that the hawker industry generally sees less productivity growth compared to other industries. This means innovative processes, such as automation and machinery, will not do much to reduce the cost of hawker food.
"We shouldn't be asking hawkers to keep costs down. We should ensure that incomes rise for everyone at a rate as fast as costs increase, so that everyone can afford the rising prices of food," he added.
Dr Theseira said that there is no need to keep hawker food prices low for Singaporeans who can afford it, if it results in placing undue pressure on low-income hawkers.
"Nobody says we should keep espresso prices low, after all. So why should someone who wants to become a hawker face this societal pressure to keep prices low, when the alternative is being a café owner and selling expensive espresso?" he said.
This means consumers should be willing to fork out more for hawker food, said the experts.
"Wages do grow, so we must get around the fact that costs to us are wages to hawkers," said Mr Song. "A cup of kopi costs S$1.20, versus S$5 for an Americano from a café, yet you've got people who have both choices. Why is it not okay for the hawker to raise his kopi price to reflect a rise in water prices?"
Fishball Story's Mr Ng said that Singaporeans should not continue to think that hawker food must be kept at traditionally low prices. When prices increase, hawkers can enjoy better margins and be more motivated to sustain their career "if they see good returns for their hard work".
"We can start by paying a little more. If you want cheap food, I'll give you budget-quality food. If you want good, proper food, expect to pay more."
With the Government putting the pressure on hawkers to keep their food prices down, "there is no way hawkers can survive in the long run", he added.