Gen Y Speaks: Seeking treatment for depression, self-loathing changed my life. Now I hope to help others with similar struggles
I will be finishing my degree course in psychology in December, a milestone of sorts for me in my mental health journey. My decision to study psychology was inspired by my having overcome multiple challenges in my teenage years, grappling with depression, social anxiety and even self-harm.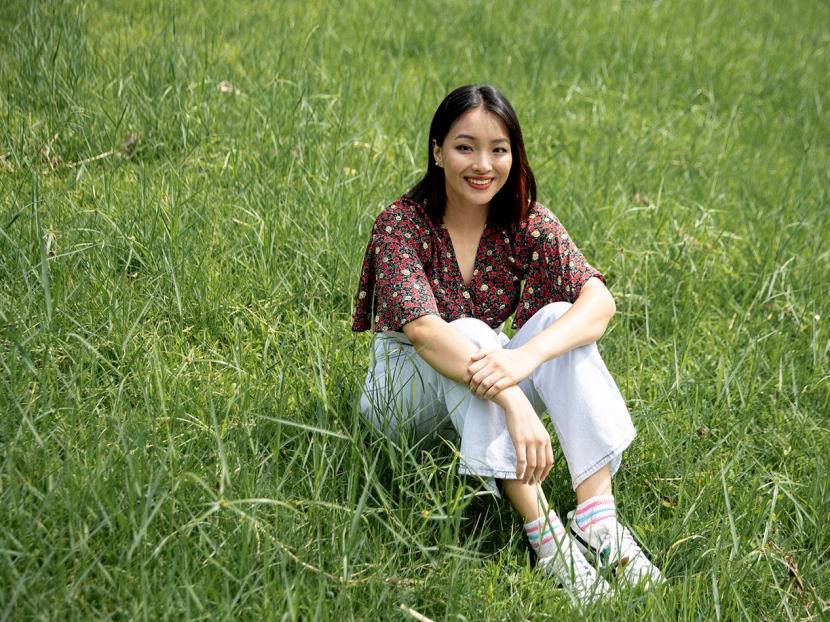 This article was written in partnership with Temasek Foundation.
I will be finishing my degree course in psychology in December, a milestone of sorts for me in my mental health journey.
My decision to study psychology was inspired by my having overcome multiple challenges in my teenage years, grappling with depression, social anxiety and even self-harm.
It all started in my first year in junior college, when cyberbullying fuelled my self-doubt and made it harder for me to make friends.
I began to ask: "Am I really that bad a person? Why are strangers saying such nasty things about me when I didn't do anything wrong at all?"
This, along with the difficult academic transition into junior college, impacted my mood drastically. Often, I spent hours after my co-curricular activities crying, sometimes in the school canteen.
My insomnia and breakdowns became so frequent that my friends called me "sensitive and dramatic".
Eventually, I lost the energy to go to school and do the things I liked to do such as dancing and hanging out – I just wanted to be alone.
Back then, my 17-year-old self was reluctant to put a name to these struggles. I denied that I needed help, even though the dark cloud looming over me never seemed to pass.
To alleviate the "numbness" and "emptiness" I felt, I began to compulsively self-harm in a bid to feel something again. I even questioned if my life had any value.
NOT KNOWING WHEN TO HELP MYSELF
I took a while to come to terms with my depression as I didn't know when to seek help.
Only some close friends knew about my struggles.
Although they sometimes checked in to ask how I was doing, I still did not want to admit that something was wrong and to seek professional help.
Being in a state of self-loathing partly made it difficult to find the will to feel better.
In addition, I felt that my parents and I were not close enough to talk about my emotions, and I viewed them as too conservative to regard my mental health as a legitimate problem.
That was a big barrier to seeking help, as I could not afford therapy as a student.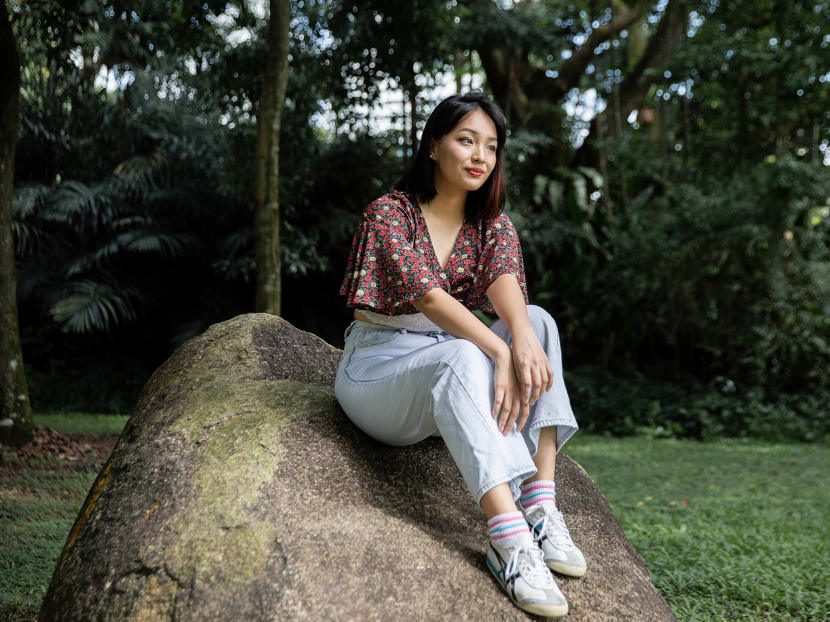 Not surprisingly, my results took a sharp plunge, with multiple Us (0 to 39 points upon 100) and Ss (40 to 44 points upon 100).
This served as a wake-up call that I was no longer okay and I had to do something about it.
I decided to speak to my father one day during our usual quiet car rides to and from school.
"Daddy, on my 17th birthday I hope to start seeing a psychologist as I think I am depressed… I don't want to live like this anymore."
Fortunately, my dad agreed to accompany me for my visits to the Child Guidance Clinic at the Institute of Mental Health.
My mother, on the other hand, took a while to come to terms with the fact that her daughter, whom she worked so hard to give a good life for, was mentally ill.
I don't blame her though. In my denial and personal struggles with self-acceptance, my mental health was an invisible thing and she thought I was doing okay.
It was painful to witness my parents having to come to terms with my diagnosis of Premenstrual Dysphoric Disorder.
I mean, which parent would want to see their child suffer in this way?
However, every cloud has a silver lining – with my recovery and openness to therapy, my family began having honest conversations I never had while growing up.
We spoke about the stress I faced with my own high expectations and were more honest about how we felt towards each other.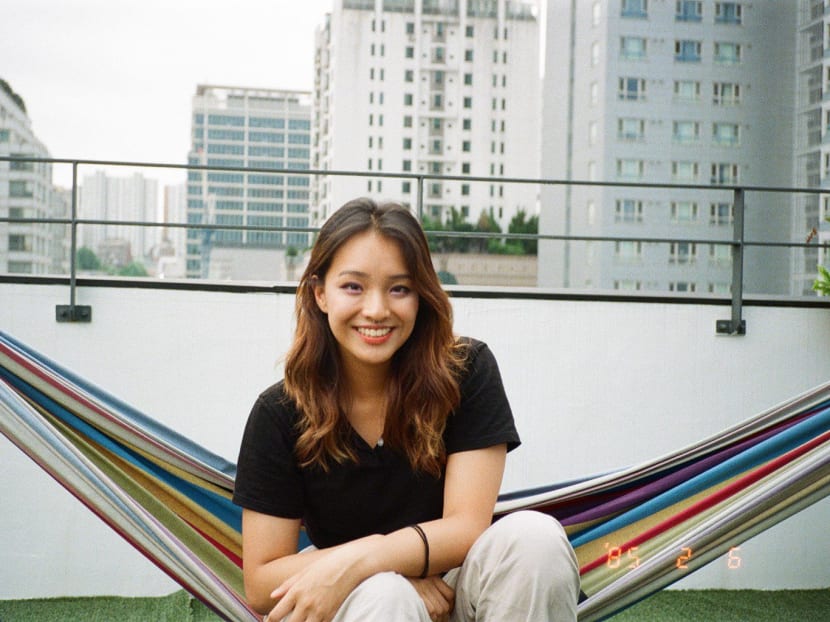 THE TURNING POINT
Seeing a psychologist though was not a silver bullet to all my problems.
My recovery journey was filled with ups and downs as I still had relapses and bouts of anxiety despite feeling better in general.
But seeking help remains the best decision I have made for myself.
With my psychologist, I discovered the many inaccurate self-perceptions I had, such as feeling that I was not worthy of love.
My psychologist also taught me to tune into my emotions and equipped me with coping strategies I could use to overcome my self-harm tendencies, such as by taking a cold shower.
Still, my urges to hurt myself did not stop completely.
To cope with the academic pressures in school, I started taking anti-depressants.
Receiving my first bottle of anti-depressants felt surreal.
It was like my struggles were concretised into a bottle of pills and I remembered how difficult it was to finally accept that I was mentally ill.
But I gradually saw this as an opportunity to recover and get off medications and therapy. Thankfully, after three months I was discharged from therapy, and I was only on medications throughout my second year in junior college.
Still, I suffered panic attacks right before my preliminary examinations.
I had dismissed my dizziness, heart palpitations and cold sweat as related to low-blood pressure or a heart condition.
Fortunately, I got better with more medications and finished my A-Levels.
Till this day, I am grateful for the support from my teachers, friends and family to help me achieve this seemingly impossible feat of making it into university.
TURNING MY STRUGGLES INTO A PASSION
My experiences with therapy and mental health motivated me to pursue psychology at the National University of Singapore.
However, I had a rocky journey as an undergraduate. Having an unsatisfactory Cumulative Average Point of 3.5 to 3.99 (second class honours, lower division) after my second year triggered my self-doubt again.
I was overwhelmed with anxiety over whether I was good enough to pursue a master's degree in psychology.
The frequent heart palpitations returned with a vengeance.
I was irritable and my friends often reminded me not to "overthink my worry".
Fortunately, I was quick to seek help at the University Counselling Services at the end of my second year.
With therapy, I learnt to overcome my perfectionist streak and my grades improved dramatically.
There were many times when I felt exhausted and wanted to give up, but it was through making meaning out of my past experiences that I found reconciliation with my past and courage for the present.
I will graduate having a renewed sense of self-worth extending beyond my academic achievements and having learnt to manage my anxieties better.
It has been six years of seeing different therapists, learning to communicate with my parents and teaching them the importance of mental health, and adopting self-care skills to maintain my mental well-being.
Even though I am recovered, I now see a therapist for self-growth to cope better with daily life.
Most importantly, my mental health experience has resulted in a passion to pursue a career in psychology after graduation to help others who have been through the same mental health struggles as I had.
I wish to do my part in improving the affordability, accessibility and quality of mental health services in Singapore.
I am proud to acknowledge that I have sought help for my mental health and it has changed my life.
Looking back, there is no "right time" to seek help and it is always okay to do so, for everyone has the right to fight for better days. I hope we all can approach our mental health struggles with love and eventually make meaning out of our suffering. It really is okay not to be okay!
ABOUT THE AUTHOR:
Karen Lee will be graduating with a degree in psychology from the National University of Singapore in December 2021.