Adulting 101: I took 2 years to pluck up the courage to see a mental health therapist. It's one of my best decisions
SINGAPORE — Around the middle of 2016, I experienced my first panic attack. I had recently turned 20 and was going through some personal issues that had brought about deep anxiety and thoughts of death and dying each night that I could not shake off.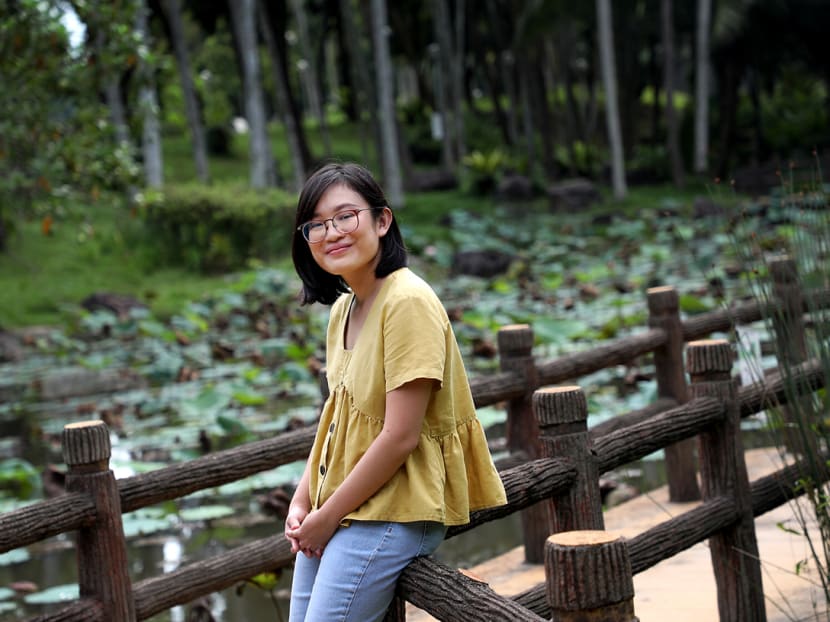 Adulthood is an invigorating stage of life as young people join the workforce, take on more responsibilities and set their sights on the future. But its many facets — from managing finances and buying a home to achieving work-life balance — can be overwhelming.
In this series, TODAY's journalists help young Singaporeans navigate this stage of their lives and learn something themselves in the process.
SINGAPORE — Around the middle of 2016, I experienced my first panic attack.
I had recently turned 20 and was going through some personal issues that had brought about deep anxiety and thoughts of death and dying each night that I could not shake off. 
For months, I would frequently wake up with a start, feeling breathless and panicked with the irrational fear that I could die at any moment.
Yet, despite it all, it took me another two years before I plucked up the courage to seek professional help.
Why? 
For one thing, even though I was retweeting and liking self-help and motivational messages online ("It's okay not to be okay!" "Seek help if you need it!"), deep down I still held on to the stigma associated with mental illness and felt that I wasn't "crazy" enough to need help.
There was also some fear of the unknown — at the time, no one in my life had ever seen a therapist, or at least not that I knew of.
Foolishly, instead, I resorted to a string of increasingly unhealthy coping mechanisms. 
I willed myself to stay up until 3am or 4am daily, to the point where I would be so exhausted that I'd fall asleep instantly the minute I laid my head down on the pillow. As a result, I would barely be awake or focused for university lectures the next day, as I was still in school at the time. 
Over time, I sensed that my habits were taking a toll on my physical health and my relationships. I constantly felt sluggish and withdrew from my loved ones.
I started looking up natural remedies for sleep such as essential oils, sleep sprays and melatonin tablets, but those ended up being costly experiments that did not work. 
I knew the path I was on was dangerous when I started researching how I could buy sleeping pills without a prescription and rustled through my family's medicine cabinet to see if I could snag any from someone.
Even then, I told myself that since I was not suicidal, my problems were not that serious and therefore, getting professional help would be "attention seeking" and "extra". 
It was only two years later, in 2018, I finally decided to seek therapy, after reading Turtles All the Way Down, a novel by young adult author John Green about a teenager navigating her obsessive compulsive disorder and anxiety.
Seeing how the protagonist dealt with obsessive thought-spirals that were similar to my own was uncomfortable and difficult, but it forced me to confront my issues and recognise that I really needed professional help. I looked into therapy a week after that.
WHY EVEN CONSIDER THERAPY
To write this column, I recounted my experiences to psychologists and counsellors, asking them what signs I could have looked out for to realise that I needed to seek help from a professional much sooner.
Mr Praveen Nair, a psychologist at Raven Counselling and Consultancy, said that one telltale sign is an inability to function in day-to-day living. 
This could include finding it difficult to sleep, a loss of appetite or a constant craving for sugary and rich foods, feeling low or depressed, or experiencing extreme moods.
Ms Joanne Chua, clinical psychologist at Mind What Matters clinic, said that one way to tell if an issue warrants more serious attention is if it has lasted for more than a few days and is affecting your ability to concentrate at work or interact with friends and family.
"You don't necessarily have to have any sort of underlying diagnosable psychological or psychiatric condition for counselling or therapy to work for you," she said.
Agreeing, Ms Miranda Ledesma, a trauma counsellor and psychotherapist at Soulmosaic Therapy, said that another sign to note is when one's typical coping strategies are no longer working like they used to.
If only I had heard this wisdom five years ago.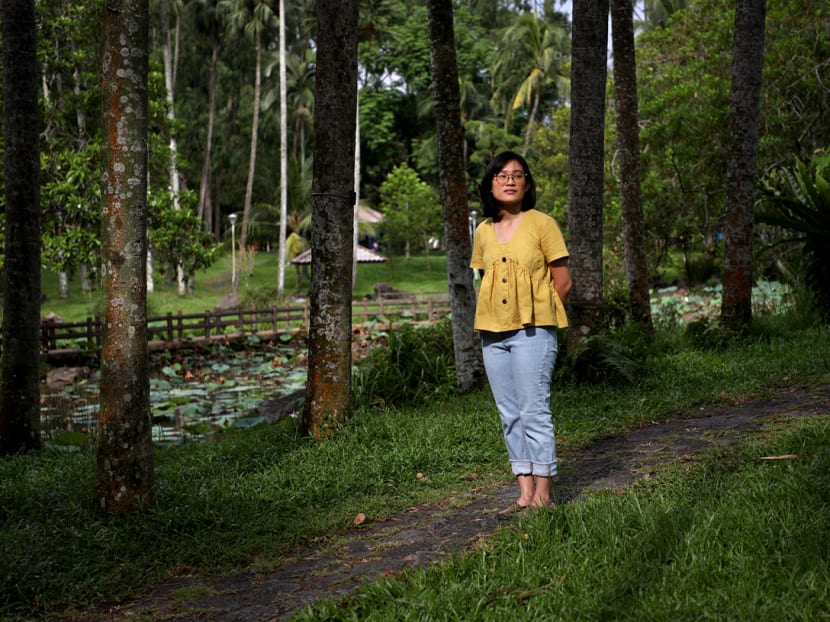 Still, some people may ask: Why not just confide in friends or family, which does not cost money?
To this, Mr Nair said that while friends and family may have good intentions, they lack the professional tools to guide one through mental health problems. Because of this, their advice could do more harm and make matters worse.
"This is one of the most pernicious falsehoods about therapy. It's the same as saying, 'Why can't you get advice from your friend for tuberculosis or cancer?'"
Ms Chua said that there is value in reaching out to one's close support network, but at times, all it takes to address an issue is a broader perspective from an objective outsider.
"Sometimes, family and close friends are part of the maintaining factors for the distress, so to reach out to somebody else could be a relief or respite." 
FINDING THE RIGHT THERAPIST
I learnt later on that deciding to seek help was the easiest part of the process. 
Navigating the organisations and services available, and then finding a therapist I was comfortable with and could trust, was a whole other can of worms.
New to the entire process, it was intimidating doing research into various organisations and what services they have to offer.
My primary considerations were cost and finding a female therapist, because I felt that I would be more comfortable speaking to a woman. 
Some of the fees charged by the organisations were scary for a student, at around S$180 to S$200 on average a session for some clinics.
In the end, my most useful resource ended up being the r/Singapore online forum on Reddit, where users shared their first-hand experiences with various institutions, including how much the sessions cost. 
Because many of the users were also young adults like myself, the costs they quoted for therapists were much more affordable and well within my budget, at around S$40 a session.
Since more than one person recommended the Institute of Mental Health's Community Health Assessment Team (Chat), that was where I went.
It provides personalised and confidential mental health checks for those between 16 and 30 years old. Through the service, I was referred to my first therapist.
The experts said that those who are concerned about cost may also consider the various Family Service Centres under the Ministry of Social and Family Development, which provide affordable or free counselling.
You may find a centre closest to you on the ministry's website, by typing in the postal code of your residence.
Ms Goh Paei Sun, senior social worker at Awwa Family Service Centre, said that the National Council of Social Service's website also has a list of helplines and services, sorted by categories such as youth, families, disabilities and so on.
Ms Ledesma from Soulmosaic Therapy also pointed out that many practices offer sliding scale rates, where those who need financial assistance may request to pay a lower fee for each session.
For first-timers who can afford it, Mr Nair from Raven Counselling and Consultancy said to make sure that the therapist has a background in psychology, social work or counselling.
Be sure also to avoid "weird-sounding therapies" such as past life regression or neuro-linguistic programming, which are not science-based and might be practised by individuals who do not have the proper qualifications, he added.
Ms Ledesma said that it would be helpful when doing your ground work to keep in mind what your needs are — such as if you are looking for in-person sessions or can only see a therapist on weekends.
FINDING A THERAPIST 'LIKE DATING'
Stepping into my first therapy session was daunting, but I remember feeling like a weight had been lifted off my shoulders after it was over.
It was also then that I began to understand why mental health advocates have said that finding the right therapist can sometimes feel like dating — it may take a while to find a therapist that is the right fit for you.
While my first therapist gave me useful breathing and cognitive exercises to help with my anxiety and sleep, I felt that even after three sessions, we did not make progress when it came to addressing the underlying causes.
So when our third and last session was over, I decided to find a new therapist. 
Indeed, the psychologists and counsellors I spoke to agreed that it may take more than one try to find a therapist that you feel comfortable with and trust.
This "therapeutic alliance" is one of the most important aspects of making therapy an effective experience, they said.
"Research shows that this is the key indicator for whether the therapy is successful or not… so it never hurts to ask if a therapist is open to having a quick chat to know whether that person is right for you," Ms Ledesma said.
For anyone who is considering seeking therapy, the psychologists said to just be as honest as possible during the first session and to let the therapist take the lead.
"You don't need to prepare your life story," Mr Nair said, adding that it is okay to say "I don't know" to a question. 
But most of all, the person should also trust the process because therapy is not a magic pill that will solve all problems overnight.
"There's nothing more complicated than the human mind… Mental health issues take longer to build up and take longer to heal," Mr Nair said.
I have been seeing my current therapist for over a year now and definitely concur that working through my struggles has been more of a marathon than a sprint.
As a whole, my mental health has definitely improved by leaps and bounds. 
I no longer have panic attacks, and while intrusive thoughts still come to me at moments of high stress, I now know how to manage them and keep them at bay.
At this stage, I am still processing a lot of the personal baggage that triggered these thoughts, something I definitely cannot do without my therapist, who gives me structured ways to tackle my issues.
So to anyone who is considering seeking help, my advice is to just take the plunge and try it out. I wish someone had given me the same encouragement five years ago.
ABOUT THE AUTHOR:
Tessa Oh is a journalist at TODAY, where she covers health and education.