Don't ignore the signs — stomach, colon cancer can hit the young
SINGAPORE — For the past two years, Ms Selina Lee's life has been nothing short of a nightmare after she went through a divorce and lost her 11-year-old son to sudden illness.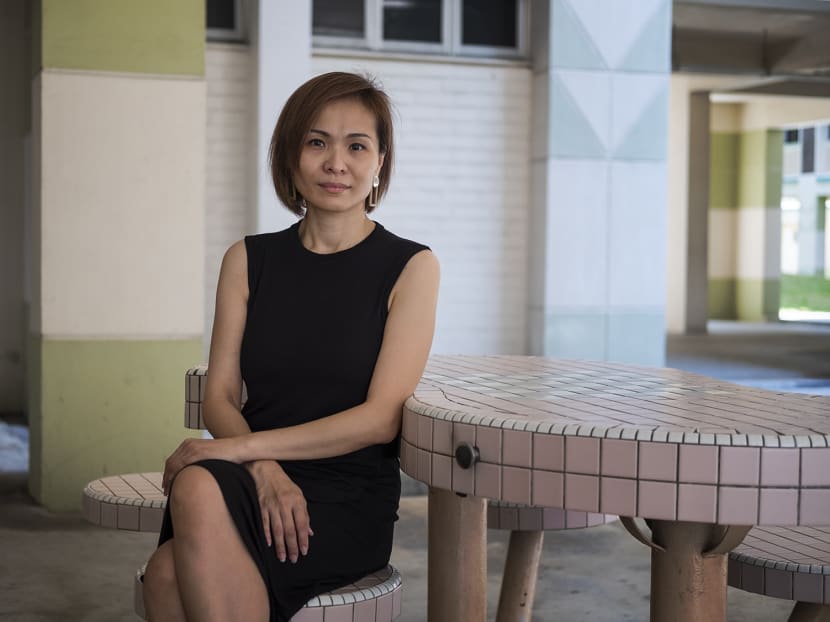 SINGAPORE — For the past two years, Ms Selina Lee's life has been nothing short of a nightmare after she went through a divorce and lost her 11-year-old son to sudden illness.
In July last year, at the age of 41, she suffered yet another blow when she was diagnosed with late-stage stomach cancer — a disease that is more common among older people.
The diagnosis came as a shock to Ms Lee, who was then still trying to come to terms with her personal tragedy. She has two other children, who are eight and 10 years old.
Despite experiencing indigestion and stomach pain for some time, she had attributed her gastric-related issues to eating irregular meals.
To cope with the discomfort, she took heartburn medication prescribed by a general practitioner. At one point, she even had trouble swallowing her food.
"I guessed something was wrong but I did not think of the worst as I felt that the symptoms were superficial. Never did it cross my mind that it was stomach cancer," said Ms Lee, who is self-employed.
There was no history of cancer in her family and she believes that the immense stress caused by her divorce and her son's death is a contributing factor to the cancer.
By sharing her story, Ms Lee hopes to raise awareness on the importance of recognising early cancer symptoms.
Read also
RISING DIGESTIVE CANCERS TREND IN YOUNGER ADULTS
Dr Melvin Look, director of PanAsia Surgery who treated Ms Lee, said that nine in 10 digestive cancers such as stomach and colon cancers occur in older adults above the age of 50.
But younger adults get it, too, particularly those with a family history or who have inherited certain cancer family genes, he said.
The consultant surgeon in gastrointestinal, laparoscopic and obesity surgery added: "If you have a family member with a history of digestive cancer, your chance of getting a related cancer also increases. This is due to familiar clustering of common risk factors, for example, the type of food you eat and environmental toxins you are exposed to such as cigarette smoke." 
Medical experts told TODAY that international data suggested that the incidence of such cancers in younger adults appeared to be on an upward trend. This highlighted the importance of not dismissing suspicious symptoms, regardless of family history and age, they added.
For instance, while the overall incidence of gastric cancer has dropped worldwide over the last four decades, the frequency of the cancer appeared to be rising in younger people, particularly among females, Dr Look said.
This could partly be due to the increasing number of certain gastric cancer sub-types, he added.
In Singapore, gastric cancer is the seventh and ninth most common cancer in males and females respectively.
Dr Wong Seng Weng, medical director and consultant medical oncologist of The Cancer Centre, said that compared with gastric cancer, the trend of younger people being diagnosed with colorectal cancer is of greater concern, in particular rectal cancer.
Read also
Dr Look noted that in Singapore before 2010, about one in 10 cases of colorectal cancer was diagnosed in those below 50 years old. This has since increased to one in five cases.
One of the most significant changes is the age-specific incidence of the disease in those aged between 40 and 49, Dr Look said. It is now at 23 out of 100,000 males per year, and 20 out of 100,000 females — a jump of about 10 to 20 per cent higher than 15 years ago.
More than 9,800 new cases of colorectal cancer were diagnosed in Singapore between 2011 and 2015, making it the most common cancer here, Singapore Cancer Registry figures showed. About a fifth of the cases were below the age of 55. There is no clear reason for the growing trend of younger adults developing these cancers.
Experts said that it was likely related to lifestyle and increasing obesity. Citing a new study by the American Cancer Society, Dr Wong said that "couch potatoes" had a higher risk of contracting cancers such as colorectal cancer.
The study showed that more than one hour of daily TV viewing was linked to a 12 per cent increased risk of young-onset colorectal cancer, particularly of the rectum. Watching more than two hours of TV a day raised this risk to nearly 70 per cent.
Another possible cause was the increased use of antibiotics in the young in recent years, Dr Look said.
"Antibiotics can profoundly affect our body's microbiome — the good bacteria that lives in our gut. An unhealthy gut can lead to poor immune defence system that somehow increases the risk of developing cancer," he said.
Read also
DIAGNOSED WITH STAGE 4 CANCER AT 14
Dr Wong noted that younger patients tend to be diagnosed late because both patients and their physicians are less likely to aggressively investigate a possible underlying cancer.
"Even stage-for-stage, it has been observed that in certain cancers, younger patients suffer a higher cancer relapse rate (compared with those diagnosed at a similar stage)," Dr Wong added.
The youngest gastric cancer patient Dr Wong treated was only 14 when he was diagnosed with Stage 4 cancer. By then, it had spread to his bones.
"His initial symptoms of gastric discomfort were thought to be due to irregular meals and several physicians who saw him did not deem it appropriate to send a 14-year-old for a gastroscopy," Dr Wong said.
Although the disease was controlled for two-and-a-half years with treatment, the teenager eventually died after the cancer became resistant to all types of treatment.
Early detection remains the best bet against cancer, the experts said.
Based on the new data, the American Cancer Society last year lowered its recommended first screening age from 50 to 45 for people with average risk of colorectal cancer. Although this was based on data from the United States, such a change could be considered for Singapore, the experts added.
There are several screening options including the Faecal Immunochemical Test, a preliminary test that detects the presence of small amounts of blood in stools.
Dr Look said that the best method of colon screening is a colonoscopy as it can detect and remove pre-cancerous polyps. Colonoscopy is the examination of the large and small bowel using a camera on a flexible tube passed through the anus.
Read also
About nine in 10 colorectal cancers can be prevented by eradicating these polyps at regular intervals, Dr Look said.
Detecting gastric cancer is more challenging, he added. There are no established screening guidelines here to detect cases at an early stage as it is not cost-effective to do so.
However, high-risk groups are recommended to undergo gastroscopy, a procedure where a flexible tube with a camera is used to look inside the oesophagus, stomach and small intestine. This is to detect early cancer, pre-cancerous changes and the presence of infection caused by the bacteria Helicobacter pylori, Dr Look said. The bacteria is a risk factor for gastric cancer and eradicating it reduces the risk of developing the cancer.
I'M NOT A VICTIM: CANCER SURVIVOR
For Ms Lee, the aggressive stomach cancer left its permanent mark on her. She no longer has a stomach after it was removed completely.
Her digestive tract was reconstructed and food goes straight into the small intestine when she eats. She feels full after eating a fistful of food and makes more trips to the toilet.
Ms Lee also underwent chemotherapy, which brought on side effects such as diarrhoea, nausea, insomnia, mouth sores and skin darkening on her hands and feet. She is still on oral chemotherapy but said that recent scans do not show signs of the cancer.
She attributed her recovery to good doctors, a positive mindset, her religious faith and support from her church friends and family.
Despite her experiences, Ms Lee does not see herself as a victim.
"I always tell myself that I will be a cancer survivor. Cancer has also changed my perspective in life — you learn to cherish the people around you, treasure what truly matters and live every day as if it is your last," she said.