'Most difficult race of the year': F1 drivers relish return to 'warm and sweaty' Singapore
SINGAPORE — It has been seen as the "toughest race of the year", and after two years of not racing on the "bumpy" Marina Bay street circuit, Formula One (F1) drivers are looking forward to testing each other's tenacity, driving skills and their cars for the Singapore Grand Prix.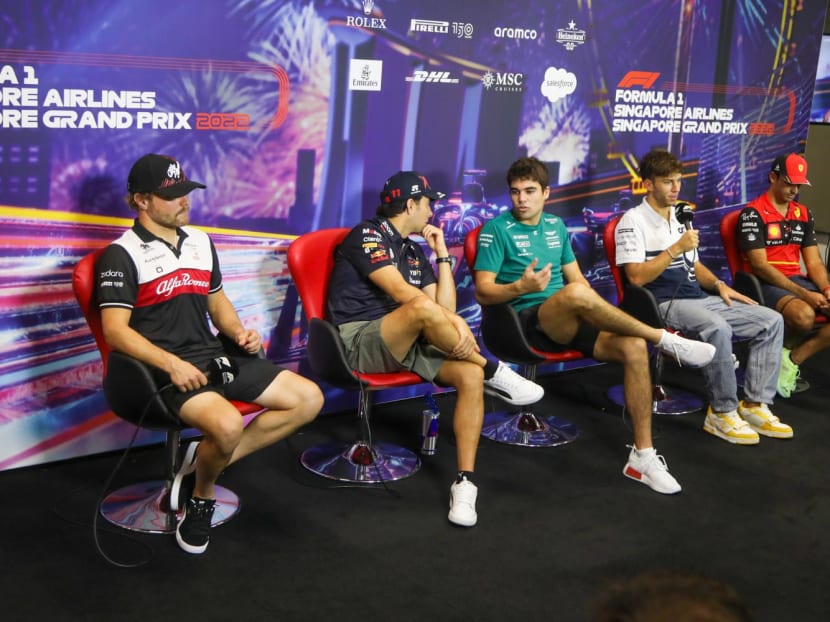 A panel of Formula One drivers spoke to Singapore and international media leading up to the Oct 2 race
It is the first time since 2019 that the motor-racing event is held here after Covid-19 broke out in 2020
The drivers said it was good to be back but spoke about the challenges they face on the notoriously difficult street circuit
SINGAPORE — It has been seen as the "toughest race of the year", and after two years of not racing on the "bumpy" Marina Bay Street Circuit, Formula One (F1) drivers are looking forward to testing each other's tenacity, driving skills and their cars for the Singapore Grand Prix.
Not to mention getting used to being back in the "oven".
At a press conference on Thursday (Sept 29) held at the F1 Pit Building in Marina Bay, several F1 drivers talked again of the challenges that they face in the cockpits of their race cars.
This included the physical impact of losing up to 2.5kg in fluids and weight due to the sauna-like conditions.
AlphaTauri racing team's Pierre Gasly quipped: "Look at how many sweaty people are in the paddock walking around — you can imagine how we feel in the cockpit."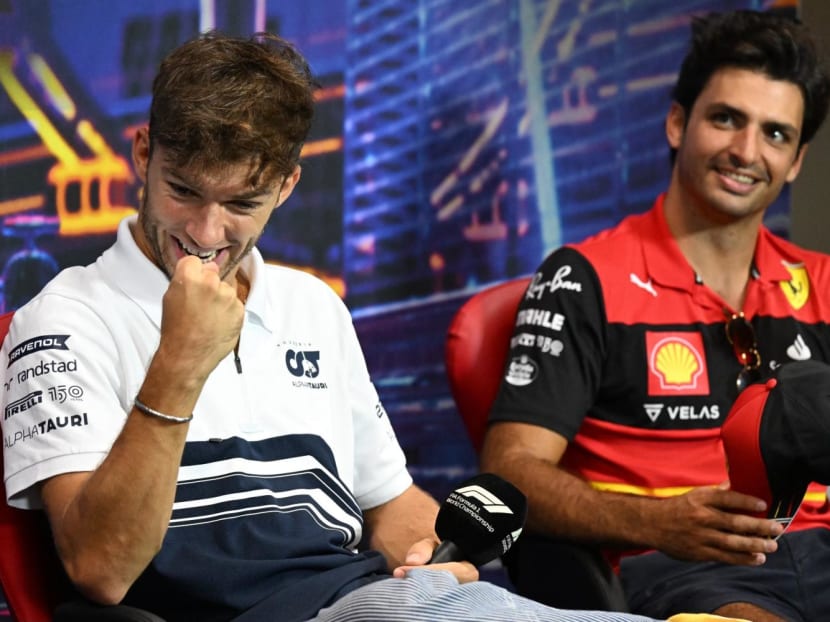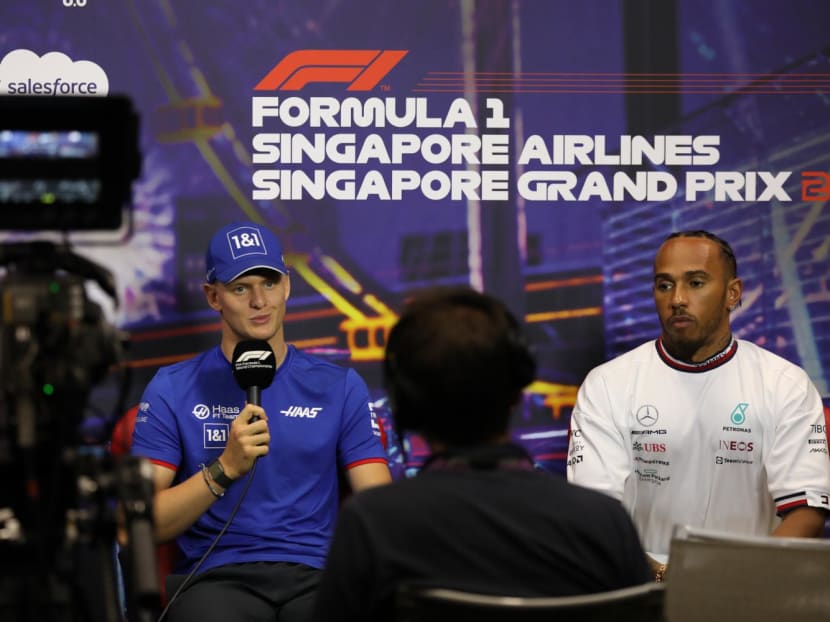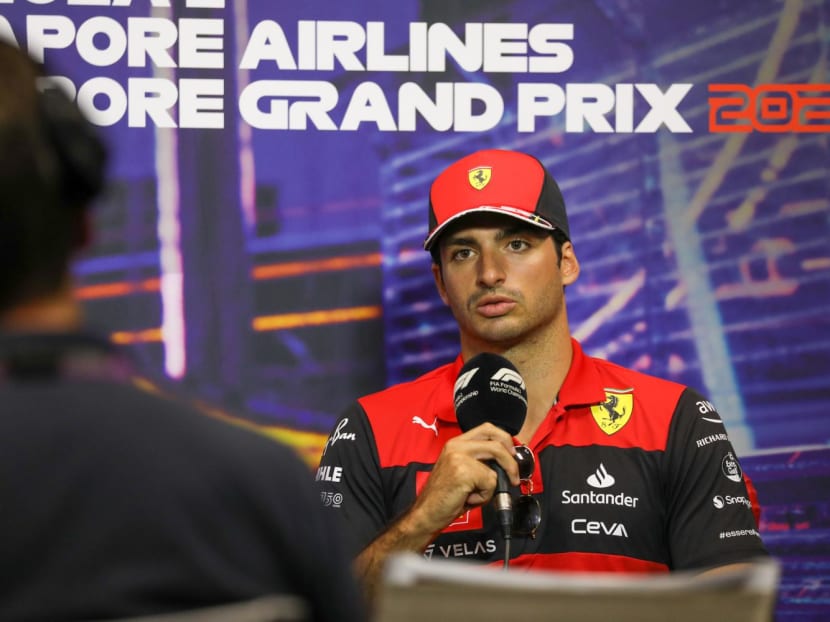 The Singapore Grand Prix, considered one of the most challenging tracks on the F1 calendar due to the high humidity and nature of the circuit, was last held in 2019 before the Covid-19 pandemic brought global travel to a halt the following year.
The race here was cancelled and left out of the 2020 and 2021 seasons.
This year, the three-day event will see practice rounds on Friday, qualifying sessions on Saturday and the race itself on Sunday evening.
Of the 10 F1 drivers who spoke to reporters from print and online media on Thursday, all but one — Mick Schumacher from Haas — have raced in Singapore.
The one driver arguably most familiar with the track was Lewis Hamilton, seven-time world champion and four-time winner of the Singapore Grand Prix.
He said: "2019 feels like a lifetime ago for everyone. It's great to be back in the city and the track is epic to drive. It's a very bumpy ride with 23 corners."
Lando Norris from McLaren said that he has "not done too much" to acclimatise to the heat, adding that he has been exploring and "going to some restaurants in nice places for dinner or lunch".
"I've missed it. It's just warm and sweaty but it's an enjoyable place to come back to," the 22-year-old said with a laugh.
Alex Albon from Williams Racing, who earlier this month suffered respiratory failure after undergoing appendicitis surgery, said: "It feels good to be back... We're realistic and coming to the most difficult race of the year, so we have to be mindful of that."
Several of the drivers also responded to questions on how tough the Singapore Grand Prix is, physically and mentally.
Valtteri Bottas from Alfa Romeo referred to a video he recently posted on Instagram where he was "heat training" for the Singapore race in a sauna back in Finland, wearing nothing but a reindeer antler hat.
"It's a mild, humid sauna — that's how it feels in the car," Bottas revealed. "Wearing a fireproof suit with an under-layer that isn't the most breathable; the airflow in the cockpit is really not much, if any."
Carlos Sainz from Ferrari later jested: "Easy for me, I've never struggled here!"
This prompted a ribbing from Gasly, who touched Sainz's arm and quipped: "Look at this physique, he has never struggled."
Sainz then said: "I remembered getting a warning from Pierre and Charles (Leclerc) — 'You'll struggle, you'll see why'."
Sainz also said that during pre-season training, he would not be thinking of other races other than Singapore.
"It's no secret that this place is a bit of an oven for all of us… If you survive Singapore, you're fit for anywhere else in F1."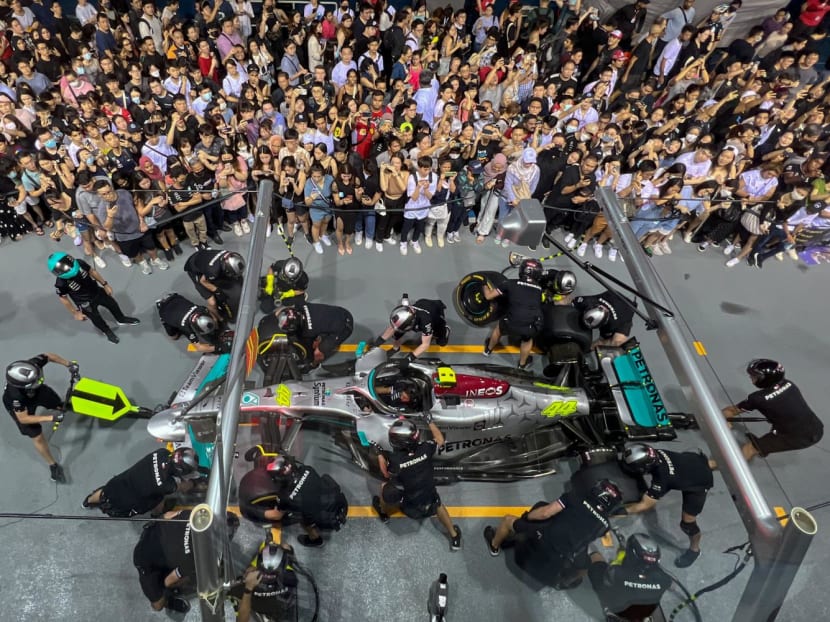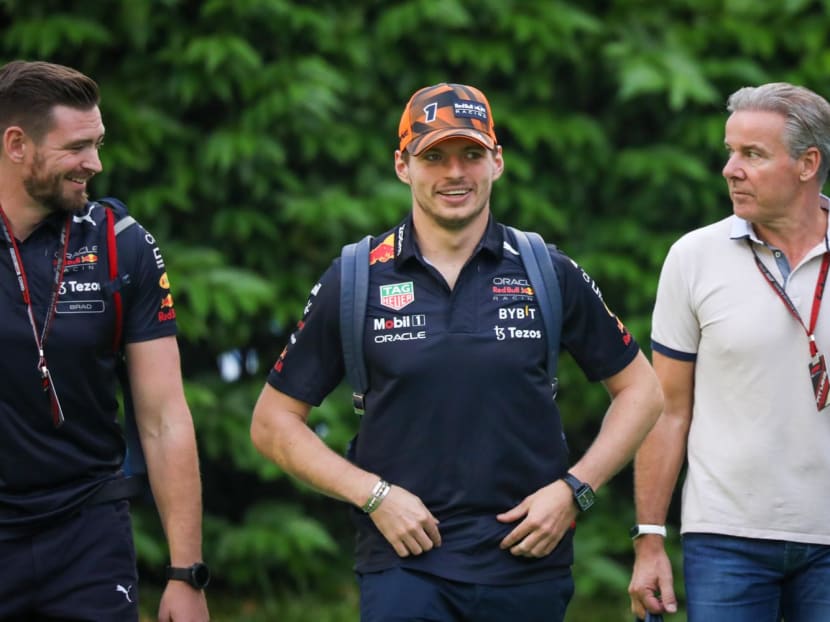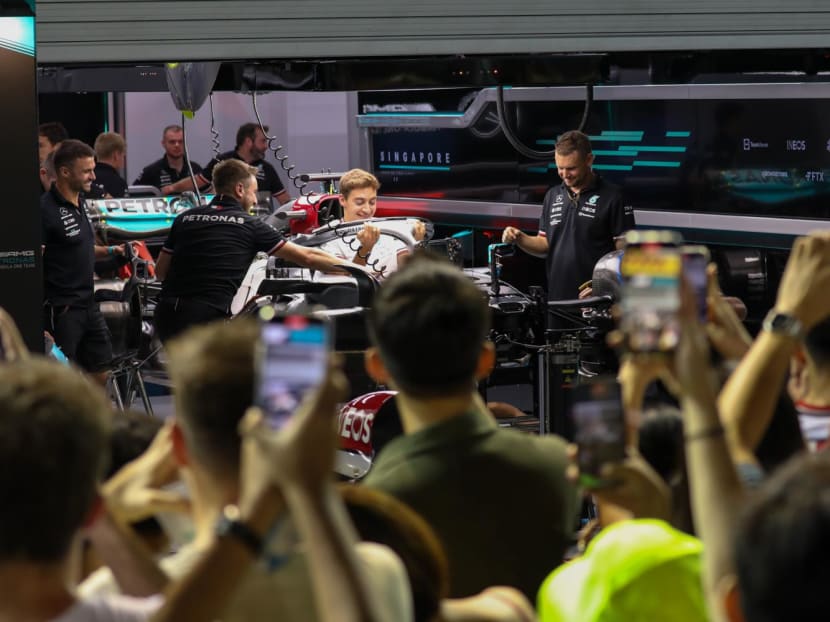 In the meantime, with all eyes on whether Red Bull's Max Verstappen could clinch his second world championship title on Sunday, the drivers were also asked about their thoughts on that, with Hamilton being probed on whether he thought it was a shame not to have a rematch like last year's.
Hamilton was on course for an unparalleled eighth title at the final race in Abu Dhabi in December 2021 until he was overtaken by Verstappen in a dramatic finish to the season.
On Thursday, Hamilton professed that it was "not spectacular" for the sport for a champion to be crowned so early with several races left in the season, but said that he was "not really thinking much about it".
For Verstappen, the reigning F1 world champion, to retain the title, he must win the Singapore Grand Prix and hope that his closest rival, Leclerc from Ferrari, finish ninth or lower. Verstappen's Red Bull teammate Sergio Perez must also finish fourth or lower.
Perez, who finished in the top 10 for seven consecutive years here, gave no indication on Thursday that he will yield to his teammate.
He said: "Physically, (the Singapore Grand Prix is) one of the biggest challenges, if not the biggest.
"It's been a really good round of results here, which I look forward to. I've been on the podium here and I hope to get there this year as well."