#trending: MOE therapy chatbot for stressed teachers labelled unhelpful by some
A chatbot initiative from MOE on Mindline.sg is being criticised by Redditors for being poorly programmed and being out of tune with mental health awareness.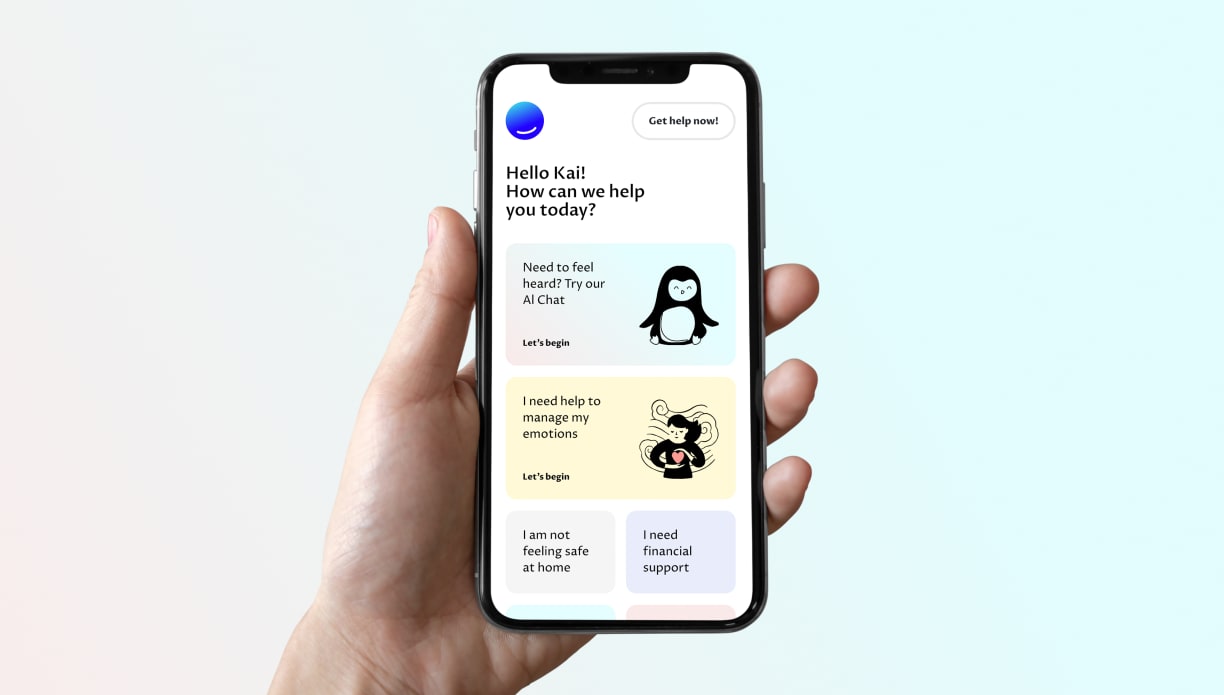 A chatbot for teachers on a mental well-being portal was set up by MOE and other public service organisations
However, it drew flak online for being unhelpful to the users that seek mental health support on it
A Reddit thread pointed out that the chatbot does not help solve structural issues that teachers face and is an inadequate solution for teachers
The chatbot is among several initiatives by MOE to provide mental health support for teachers
SINGAPORE — A chatbot for teachers on a mental well-being portal recently drew flak for being unhelpful, even aggravating, to the users who seek mental health support on it.
The therapy chatbot is part of a new online portal called "Mindline at Work for MOE", which provides mental health resources for teachers who are dealing with issues such as burnout and overwhelming workload.
The portal was set up by the Ministry of Education (MOE), together with the Ministry of Health Office for Healthcare Transformation.
On the chat, users may converse with an artificial intelligence (AI) penguin named Wysa, who guides users in self-care and self-management exercises.
In one example posted as a screenshot on Reddit on Sept 2, a new teacher talks on the AI chat about being unable to handle the job's workload and numerous administrative tasks.
When prompted to speak more about it, the teacher said: "That's all I have to tell you."
In response, the chatbot said: "That is all I have to say, too", without offering any form of consolation.
Some online users said that the chatbot's robotic responses were devoid of empathy and could further aggravate teachers.
Another example they cited is Wysa's chirpy response, "What's got you feeling this way, Bud?", after users express the fact that they are feeling down.
One Redditor wrote: "I can imagine some teachers feeling even worse or angry after using this."
WHAT IS MINDLINE?
Mindline at Work for MOE is a workplace mental wellness platform that was created to support the mental well-being of the Singapore workforce by providing various resources on mental health.
The website was developed by the Ministry of Health Office for Healthcare Transformation, the Ministry of Social and Family Development, the National Council of Social Service and the Institute of Mental Health.
One of the tools available is the "award-winning" mental health chatbot Wysa. The chatbot was originally founded in India and was launched in 2016.
American news site TechCrunch, which reports on the technology industry and startups, published an article in July stating that Wysa raised $20 million (S$28 million) in new funding and claims to have 4.5 million users in 65 countries.
Wysa is modelled on cognitive-behavioural techniques, such as analysing cognitive distortions, reframing negative thoughts into positive ones and breathing exercises.
Online users acknowledged that the frameworks and techniques used by the chatbot are legitimate, but many felt that the "solutions" presented would not solve the structural problems that teachers face such as a very heavy workload and an overload of administrative work.
One Redditor aptly explained: "It was mentioned how they had to mark 1.5k scripts — no positive reframing is going to fix that."
Other critics argued that using a free online chatbot is an inadequate solution to the many stresses of being a teacher.
An online user said that for the chatbot to be rolled out as an initiative for some of the "most overworked and under-appreciated civil servants is extremely egregious".
TODAY spoke to two teachers about the chatbot, on condition of anonymity. They doubted its utility and suggested that teachers would simply have no time to use it.
One teacher said that it was seen as a "joke" in their school and shared similar sentiments that the chatbot does not address the root problem teachers face, which is managing their workload. 
Issues that teachers face on a daily basis recently came under spotlight after MOE announced that it would be giving its teachers, allied educators and MOE kindergarten educators a pay bump of between 5 to 10 per cent.
However, teachers told TODAY that although the pay increments are welcomed, it does not solve the high stress levels and workload that they face.
Overwork, how teachers are assessed by their superiors, and dealing with parents were problems that teachers often face, as detailed in TODAY's recent Big Read feature.
In response to TODAY's queries, MOE said that the chatbot was trialled with various groups of officers, including education officers, at its development stage.
MOE added that the mental well-being portal is among several initiatives by the ministry to provide mental well-being support for teachers.
Other initiatives include a whole-of-government counselling hotline that offers external professional counselling services, well-being committees for employees in schools, as well as health screenings and wellness talks.
"Any teacher who needs a listening ear can always approach their school's wellness ambassadors, counsellors or their supervisors and school leaders for more in-depth conversations," MOE said.