Support from peers can help reduce risk of depression, anxiety in new mothers: NUS study
SINGAPORE — New mothers at risk of depression after childbirth, known as postpartum depression, need more than just support from friends and immediate family members, and can benefit from having a third-party outsider to listen to their worries and frustrations.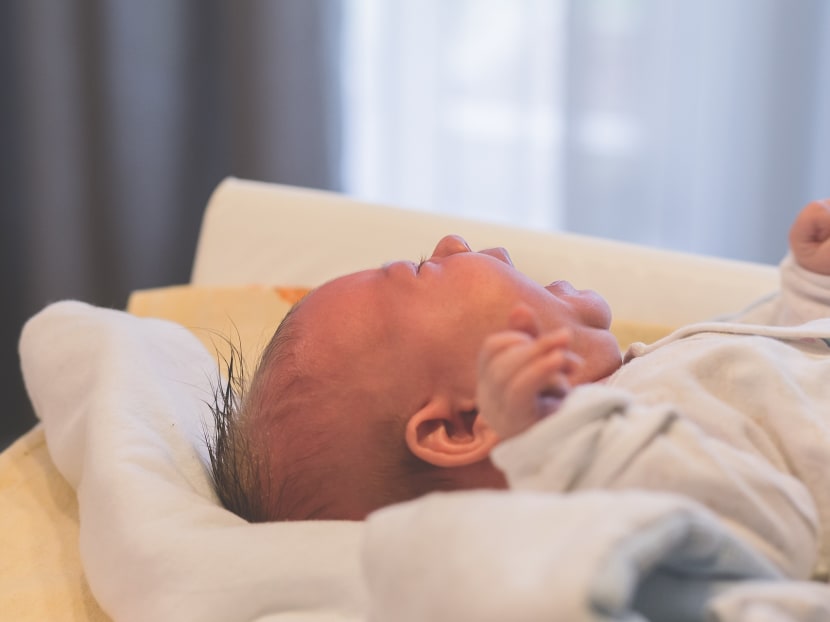 Mothers who received emotional support from other mothers with similar experiences had a reduced risk of depression
A study showed that they were also less likely to develop loneliness and anxiety
With the findings, researchers are developing and trialling a mobile app to make this support accessible to mothers
SINGAPORE — New mothers at risk of depression after childbirth, known as postpartum depression, need more than just support from friends and immediate family members, and can benefit from having a third-party outsider to listen to their worries and frustrations.
These were the findings of a recent study conducted by the National University of Singapore Alice Lee Centre for Nursing Studies, which looked at how Singaporean mothers at risk of postpartum depression can benefit from receiving emotional support from other women who are mothers and who have had depression before.
The study, which was conducted between 2018 and 2020 and observed outcomes in 138 mothers, found that the new mothers who received peer support through phone text messages had a 20 per cent reduced risk of developing postpartum depression.
The peer support programme also led to a 9 per cent reduced risk of postpartum anxiety among the participants, and an 8 per cent reduced risk of loneliness three months after giving birth.
With these findings, researcher Shefaly Shorey is developing a mobile application to make peer support accessible to more new mothers. The randomised control trial for the app is now underway and will be completed by the end of next year.
HELPING MOTHERS WITH EMOTIONAL WELLBEING
The study recruited 138 mothers who had been identified during their regular medical appointments as being at risk of developing depression after delivery. They were all patients at the National University Hospital.
These mothers would have scored nine and above on the Edinburgh postnatal depression scale — used to screen and identify pregnant women who may be experiencing depression during pregnancy or after childbirth. A score of nine and above indicates more serious symptoms of distress.
The participants were split into two groups of 69. One group received peer support for a period of one month after childbirth while the other group received only the standard care from the hospital.
The participants who received peer support were matched to a volunteer, who was also a mother who has experienced and recovered from postpartum depression.
As far as possible, the volunteers were matched to participants based on factors such as their ethnicity, age and background.
Twenty volunteers were recruited for the study, and they received a half-day training session conducted with a psychiatrist to learn specialised skills to provide support to emotionally distressed mothers.
This included strategies on how to communicate with the mothers, how to identify signs of distress and also self-care strategies so that the volunteers can avoid getting burned out.
Dr Shorey said that the participants were able to relate to the peer volunteers as "listening buddies", and even though the volunteers were not contactable round-the-clock, they felt assured that there was someone to listen to their woes.
She added that the mothers appreciated the text-based communication compared to phone calls or face-to-face meetings because they often reached out to their peer support volunteer in the wee hours of the morning when they felt most alone.
Communicating through text is also more convenient and accessible to mothers who may be depressed and do not have the motivation to pick up phone calls from the psychologists and psychiatrists at the hospital, Dr Shorey said.
This was the case for Ms Dalilah Lattif, who gave birth to her daughter last October. She is a participant in Dr Shorey's ongoing study on developing a peer support app.
The 34-year-old special education teacher began communicating with her peer support volunteer Lim Hui Chern a few days after she gave birth.
She was identified as being at-risk of postnatal depression and received some help from the hospital, but felt that the phone calls and teleconsultations provided by the hospital were inconsistent and tedious to go through.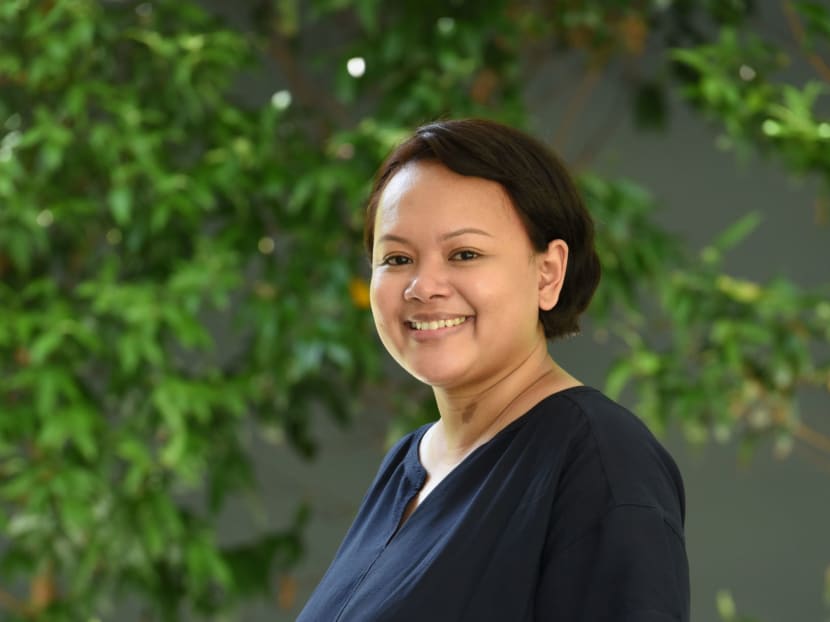 The strategies that she received from the psychologists also did not feel relatable, Ms Dalilah said.
On the other hand, she appreciated that her peer support volunteer actively listened to her, checked in regularly on her well-being, and helped her to see her challenges and frustrations with family members from a different perspective.
"These are questions that are not typically asked by your parents or your husband (because) most people will ask about how's the baby and what is your birth story, (rather than) listen to you," she said.
"I found that Hui Chern was someone safe because she was really non-judgemental, and she was really just in tune with my feelings and my emotions."
Ms Lim said that she decided to take on the role as a volunteer because she also experienced many difficulties when she became a first-time parent and believes that the programme could benefit many women who find themselves in a similar position.
"Having a baby is a brand new experience and it's very stressful. It helps if the person you're confiding in is not in your immediate circle of support because you may want to complain about them," the 43-year-old who is now doing a master's degree course said.
Dr Shorey said that many of the participants wanted a longer follow-up period from their peer volunteers.
The ongoing study on the app will address this by extending the follow-up period from one to six months.
A total of 200 couples have already been recruited from the public hospitals here that offer maternity care, such as Singapore General Hospital and KK Women's and Children's Hospital.
When asked if the programme has helped improve her relationship with her daughter and husband, Ms Dalilah said: "Honestly, I feel that if my mental health is better, I can take care of my daughter physically as well… I feel that if emotionally I'm better, physically I'm better as well."