Why we pass gas, what causes the dreaded sound, and the reason women have smellier flatulence than men
HONG KONG — It's time to own up to passing wind, because we all do it. Whether loud, silent or smelly (or silent and deadly-smelly), flatulence is a natural part of daily life.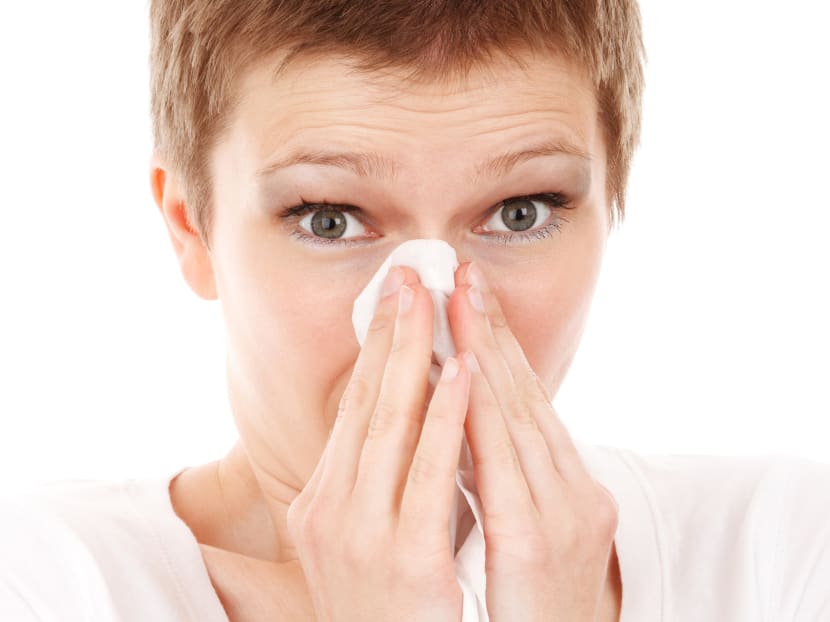 HONG KONG — It's time to own up to passing wind, because we all do it. Whether loud, silent or smelly (or silent and deadly-smelly), flatulence is a natural part of daily life.
But why do we do it? Why are some emissions smellier and louder than others? And why have they become such a source of shame in today's society? Let's get to the bottom of some of these secrets and suss out the facts on flatulence.
According to the UK's National Health Service, the average person passes wind five to 15 times a day. Hong Kong-based Dr Paul Ng, a specialist in gastroenterology and hepatology, says it's perfectly normal, adding: "It would be highly abnormal not to."
Dr Ng elaborates on the process: bacteria in our colon ferments undigested food and in doing so produces gas. People also constantly swallow air through actions such as breathing fast, chewing, and talking for a long time.
Burping and passing wind are ways of expelling all this gas, also known as flatulence. It is made up of several "ingredients": oxygen, nitrogen, carbon dioxide, hydrogen, methane and hydrogen sulphide — and it is this last gas which gives our passed gas a more unpleasant odour.
But what causes our bodies to let rip that dreaded sound that so often accompanies our flatulence? The sound of a fart is down to the vibrations of the rectum which occur when releasing gas from the body.
The volume of gas released and the tightness of the sphincter muscles (located at the end of the rectum) each play a part in the sound effects.
Read also
The larger the build-up of gas and the tighter the sphincter muscles are, the louder the emission. As Dr Ng says: "Imagine the [buttock] cheeks being the lips. Now try to whistle."
The hydrogen sulphide in gas that give it that pungent smell makes up just one per cent of flatus — the rest is stink-free. Eating sulphur-rich food — such as eggs and meat — will make your flatulence smell even worse. Studies have also found that women's farts often show higher volumes of hydrogen sulphide – meaning women have stinkier farts than men.
Dr Ng says certain other individuals will produce smellier flatulence, such as those who are constipated, eat more protein and fat, or suffer medical conditions such as colon cancer and inflammatory bowel disease.
Nonetheless, there is a reason why other peoples' flatulence tends to smell worse than our own — we are simply more familiar with our own malodorous smells than those of others.
And never mind the speed of light — what about the speed of your own wind? Some research has found that the average speed of a fart as it leaves your body is three metres per second, or almost 11km/h. You think that is dangerous? Passed gas is also flammable (do not try this at home).
For all the embarrassment we feel about passing wind, it has always been a natural and normal part of being human. The Greek doctor Hippocrates once said that "passing gas is necessary to well-being".
US founding father and inventor Benjamin Franklin even wrote an essay entitled Fart Proudly in 1781. In some cultures passing wind is welcomed; for the Yanomami tribe in the Amazon rainforest, it is a form of greeting.
Read also
There are also instances in which passing wind can bring fortune and fame. In China, an individual can earn up to US$50,000 (S$68,657) a year as a professional fart smeller. The job involves smelling passed gas to identify digestive illnesses a patient may be suffering from.
The pioneer of fart entertainment was Joseph Pujol (1857-1945), who used the stage name Le Petomane (fartomaniac). He used his flatulence to blow out candles, play the flute, and "smoke" cigarettes.
Mr Methane is today's professional Performing Flatulist, specialising in the "Art of Controlled Anal Voicing", and has performed at comedy festivals around the world. Recorded in the Guinness World Book of Records, the longest recorded fart went on for a whopping two minutes and 42 seconds, released by Bernard Clemmens of the UK.
The real question is — are farts funny? According to history, yes, they are. In fact, the oldest-known one-liner joke in the world — unearthed by researchers at the University of Wolverhampton in the UK — is about farting. Recorded in 1900BC, the Sumerian joke goes: "Something which has never occurred since time immemorial; a young woman did not fart in her husband's lap."
Artwork known as He-gassen, or "fart battle", from the Japanese Edo period (from the 17th century to the mid-19th century) also depicts a humorous take on breaking wind. The work shows cartoon characters fighting against foreigners — with flatulence as their weapon of choice.
The artwork is recognised as a satirical representation of Japan's xenophobic nature during this time.
Read also
Flatulence is a natural part of all animals' lives. The book, Does It Fart? The Definitive Field Guide to Animal Flatulence, was published in 2017. Cockroaches, snakes, millipedes, iguanas and dolphins are among the many creatures that loudly break wind now and again.
While not as bad as cows, termites have been found to be huge emitters of methane gas, responsible for releasing around 20 million tonnes of methane a year.
Whales let out the biggest farts (unsurprisingly), while sea lions are considered to have the smelliest. In 2015, a plane carrying more than 2,000 goats was forced to make an emergency landing when their passed gas triggered the smoke alarm.
Passing wind is normal and necessary, but Dr Ng says doing it excessively can sometimes be a sign of a medical problem.
"Excessive air swallowing [aerophagia] can be a result of many diseases, including gastro-esophageal diseases, dry throat, blocked nose, anxiety and so on. Gas production in the colon increases if the person is having malabsorption of nutrients, or if there is an abnormal mix of bacteria in the colon," Dr Ng says.
On the other hand, while holding in your wind will very rarely cause serious damage, it can result in discomfort such as bloating and abdominal pain. In the worst-case scenario, it could cause haemorrhoids or a distended bowel.
The conclusion is that you should let it go, because passing wind is healthy, and even funny. From bearded dragons to Benjamin Franklin, millipedes to Hippocrates, we all do it. We need not go as far as passing wind to greet our friends, but we should get rid of the shame enveloping this process, and break wind to break free. SOUTH CHINA MORNING POST