Malaysia GE2022: Political apathy, ignorance common among young voters amid concerns over economy
MUAR, KOTA KINABALU, SHAH ALAM, IPOH — About half of first-time Malaysian voters between the ages 19 and 25 whom TODAY spoke to appeared to be clueless and apathetic about the political situation there, with several unsure if they were even going to the polls on Nov 19.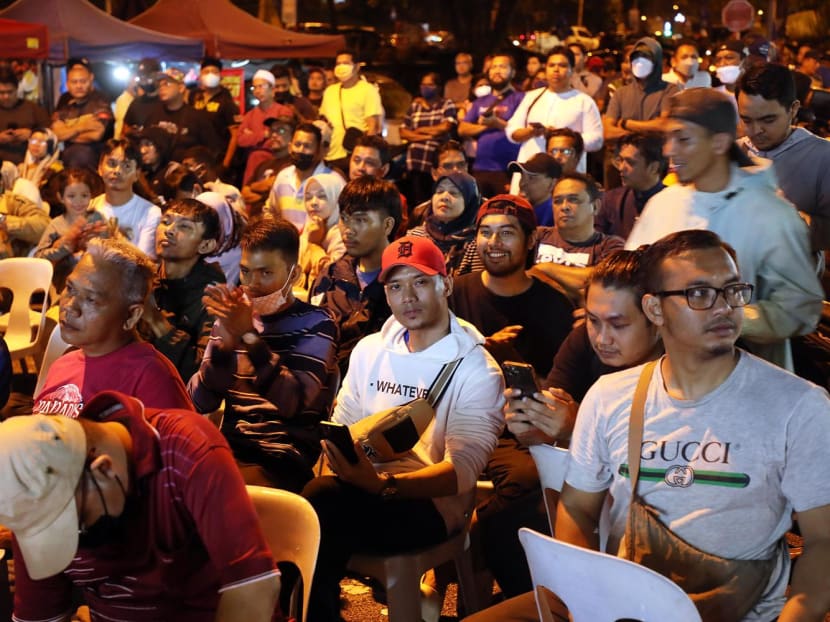 TODAY spoke to 22 first-time voters in various Malaysian states as the nation entered the hustings
Among them, about half appeared to be apathetic or unaware about key candidates they would be voting for
For those more politically savvy, economic issues, jobs and infrastructure development were the most common issues raised
Experts say that although youths may lack in-depth knowledge of politics, they can still make an informed vote if they know what each party stands for
MUAR, KOTA KINABALU, SHAH ALAM, IPOH — Malaysian university student Chua Hwee Shan, 21, said she is looking forward to vote, but has no clue how to go about doing it, nor does she have any strong opinions about what issues she wants the next Government to focus on. 
"I don't know about these things yet," the Muar resident said.
Similarly, over in Kota Kinabalu, when asked about what election campaign issues she cared about most, 18-year-old student Yasmin, who goes by a single name, said: "I don't know because I don't even think about it." 
Pundits and politicians have been closely studying what Malaysian youths want as the nation heads towards an election on Nov 19, but interviews with young voters show that many of them are not all that fussed about the vote, with some not even aware of the candidates running in their states.
This is despite a recent move to lower the voting age here from 21 to 18 so that these youths can have their say during the elections. 
Journalists from TODAY in Perak, Selangor, Sabah and Johor spoke to 22 first-time voters as well as some other young voters as the hustings began. 
TODAY found that about half of these voters, who are between the ages 19 and 25, were clueless and apathetic about the political situation there, with several unsure if they were even going to the polls.
Among those with a keen interest in the General Election, they were most concerned about economic issues such as the availability of jobs and infrastructure development for the states where they live.
A constitutional amendment to lower the voting age and to automatically register eligible Malaysians as voters took effect in December last year and saw some 6.2 million new voters added to the electoral rolls. 
This increased the size of the Malaysian electorate to over 21 million for General Election 2022. 
Experts said that while there is a sizeable proportion of youths who have an insufficient grasp of political issues, it does not mean that they are not aware of the basic values each party represents, and thus a majority will still likely be able to cast an informed vote. 
However, experts are split as to whether this will translate to a high proportion of youths choosing to vote on polling day, citing disillusionment and lack of maturity as possible reasons they might stay away. 
APATHETIC VOTERS
Polytechnic student Muhammad Faris, who was supporting former Prime Minister Muhyiddin Yassin at his nomination centre in Pagoh, Johor, was looking forward to returning to his hometown in the constituency of Sungai Buloh in Selangor to vote. 
"I feel that this is a good experience for young people… We will be the ones to decide on the future of Malaysians," said the 19-year-old. 
But when he was told that caretaker Minister of Health for Malaysia Khairy Jamaluddin, a key figure in leading the country through the Covid-19 pandemic, would be contesting in Sungai Buloh, he said that he did not know this.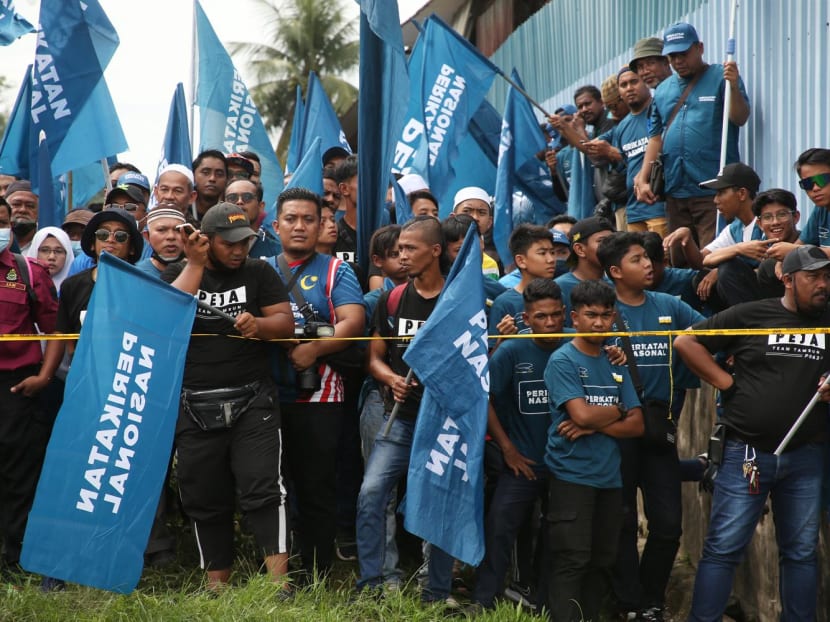 Over in Tambun, Perak, opposition leader and aspiring prime minister candidate Anwar Ibrahim is jostling for a parliamentary seat. But some youths there, like a first-time voter who wants to be known only as Ms Ain, 24, indicated she was only vaguely aware of it.
"I've heard some people mention him, but I don't really follow such developments," said the food outlet employee.
Then there are also some voters who are hesitant about turning up to vote. 
In Perak, Ms Awatif Nazirah, 22, said that she has never taken interest in politics and has not made up her mind about going to the polls on Nov 19.
"Not that I don't want to vote, it's just that I don't know how to choose. I'll need some time to think about it," said the retail employee.
WHAT YOUNG VOTERS CARE ABOUT
Among young voters who are more politically savvy, economic issues, jobs and infrastructure development are the most common issues raised.
Ms Nur Qhassidah, an 18-year-old salesperson from Tuaran constituency in Sabah, said that the development of her area is important to her this election. On her wishlist are expanded roads and better housing facilities in her village.
Ms Nur said that she wanted to meet the candidates personally before voting to make a better assessment of who she likes, but added that she was leaning towards voting for the opposition Gabungan Rakyat Sabah candidate as the party had provided a lot of aid and donations when her hometown was affected by floods. 
Ms Ainin Sofiya, a 25-year-old salesperson at a minimart in Papar constituency of Sabah, said that she would vote if candidates could address the issue of unemployment among youth.
Ms Ainin, who graduated with a degree in international relations two years ago, said that it has been very hard for her to find work and be offered a salary which matches her qualifications.
"Young people think it is not important to have educational qualifications, or to be a degree holder, because the salary is the same as people who don't have qualifications," she added. 
Mr Nik Mohammad Hafizuddin, a polytechnic student from Johor but who will be voting in Kuala Krai, Kelantan, said that he will make the 10-hour journey to his hometown to vote, as the young generation "should take this opportunity… to make our country a better nation". 
The 20-year-old added that he hopes to see improvements to the education system in Malaysia, as he believes that Malaysian students still lag behind their peers from other developed countries. 
Mr Previn Muniandy, 20, said his main concern as a first-time voter is the progressiveness of the elected government.
The student opined that Barisan Nasional (BN) and Perikatan Nasional (PN) are more conservative and will govern the people with stricter laws, which he does not want.
As for 25-year-old Shah Alam resident, Fakhri Shamudin, he said that like many of his peers, the rising cost of living that is outstripping wage growth is a key area of concern for him.
However, when asked about how he would make his decision at the polling station, the logistics professional said: "The political landscape now is such that there is no one candidate who is fully on the people's side — I don't see any. So I'll pick the lesser evil."
YOUTHS CAN MAKE AN INFORMED VOTE, EVEN WITH LIMITED KNOWLEDGE: EXPERTS 
Experts TODAY spoke to agreed that there is a significant proportion of young, first-time voters who are either uninformed, not mature enough to care about the political scene in Malaysia, or are too "disillusioned" to believe that their vote can make a difference. 
Political scientist Meredith Weiss noted that about 30 per cent of Malaysia's population are categorised as youths, a substantial enough proportion that could determine the election outcome. 
"(However), we have very little basis on which to predict whether they'll turn out to vote and who they might vote for if they do turn out," said the visiting senior fellow at the S Rajaratnam School of International Studies in Singapore.
While the youth vote in the last General Election in 2018 was slightly higher than the overall vote, she pointed out that subsequent state elections saw a lower youth voter turnout.
Professor James Chin from the Asian Studies department at the University of Tasmania said he believes a majority of young, first-time voters "cannot care less" about politics, and that he expects the voter turnout from this group to be lower than the national average. 
He said that this is because politicians in Malaysia are unlikely to deal with matters that youths are most engaged in, such as job prospects and the education system, because "they cannot talk about a problem if they cannot offer a solution". 
Politicians, Prof Chin added, tend to shy away from talking about issues such as employment for youth, as it is tied to the bigger issue of a dawdling economy, which is a more "deep-seated" issue without a quick fix. 
However, Mr James Chai, a visiting fellow at the Iseas-Yusof Ishak Institute in Singapore, believes that youths are not as apathetic as many might think.
Based on his research conducted this year, he found that 62 per cent of Malaysian youths between the ages of 18 and 24 he polled read political news a few times a week and answered questions on political facts well. 
Mr Chai added that although some youths may appear to lack the knowledge of basic information such as which contestants are running in their constituencies, this does not mean that they will be making an uninformed vote. 
In fact, only 11 per cent of the respondents in his study said that they will vote based on who the candidates in their constituencies are. 
Instead, Mr Chai believes that voting decisions will likely be determined by the "large notion" of what the respective parties represent. 
"If they pick PN, it may mean largely Islamic (values), and for Pakatan Harapan (PH), they are largely on the progressive, liberal end of the spectrum," he said.  
In addition, 79 per cent of these Gen Z voters said that they will most likely turn out to vote in the coming election.
"For the youths, voting is a sense of duty, they think it would change the outcome of the election and they feel like their vote would make a difference," said Mr Chai. 
The belief that their votes matter also extends to some millennial voters, despite them having witnessed a revolving door government after the polls in 2018.
"After the Sheraton Move, many of my friends, myself included, felt heartbroken and couldn't be bothered to care anymore," said Ms Noor Shaidatul Lyana, 29, who will be voting in the Terengganu state.
The Sheraton Move refers to the political manoeuvring in early 2020 that toppled the elected PH government.
Ms Noor Haalina Mashudin, 29, who is voting in the state of Johor, said: "(My friends) are disheartened, but they're still holding on to some hope that their votes will help determine the next government."
PARTIES' PROMISES TO YOUNG VOTERS
Political parties are going all out to woo youth voters, from increasing their presence on social media to fielding younger candidates. 
The Election Commission said that there are 36 candidates aged between 21 and 29, out of a total of 1,386 contesting for state and parliamentary seats.
Two of the youngest ones, aged 23, are Ms Peggy Chaw, an independent candidate for the Tenom parliamentary seat in Tenom, Sabah, and Pakatan Harapan's Muhammad Syahmi Suhaimi who is contesting for the state seat of Tambun Tulang in Perlis.
BN chairman Ahmad Zahid Hamidi announced in October the coalition's intention to field 70 per cent new faces in this election, as part of its strategic move to win over young voters. 
Its manifesto, unveiled on Monday, contained 99 initiatives, including 17 related to education and about 10 touching on employment, reskilling and supporting youth entrepreneurship.
A day earlier, PN dedicated one of its 12 pillars in its manifesto to empowering youths and improving the lives of young families, covering promises such as better youth representation in the Dewan Negara (State Council) as well as an interest-free housing programme for young families.
PH's youth wing launched its own manifesto in October ahead of the polls to address youths' concerns, such as education, health and the environment. 
The coalition's main manifesto also contained a section on youths, offering more affordable housing, freedom of activism for youths and funding credits for youths to develop their skills.
Gerakan Tanah Air, a coalition led by former Prime Minister Mahathir Mohamad, has yet to unveil its manifesto. He had said earlier this week that the party is unlikely to have a manifesto.
Visit our Malaysia Elections 2022 page for the latest coverage, updates from TODAY journalists on the ground and more.