Malaysia GE2022: The rural-urban divide — what the different groups of voters are looking for
KOTA KINABALU — For Mr Madir Tambakau, 56, who has lived in a kampung to the north-east of Sabah's state capital Kota Kinabalu all his life, this General Election is a particularly important one.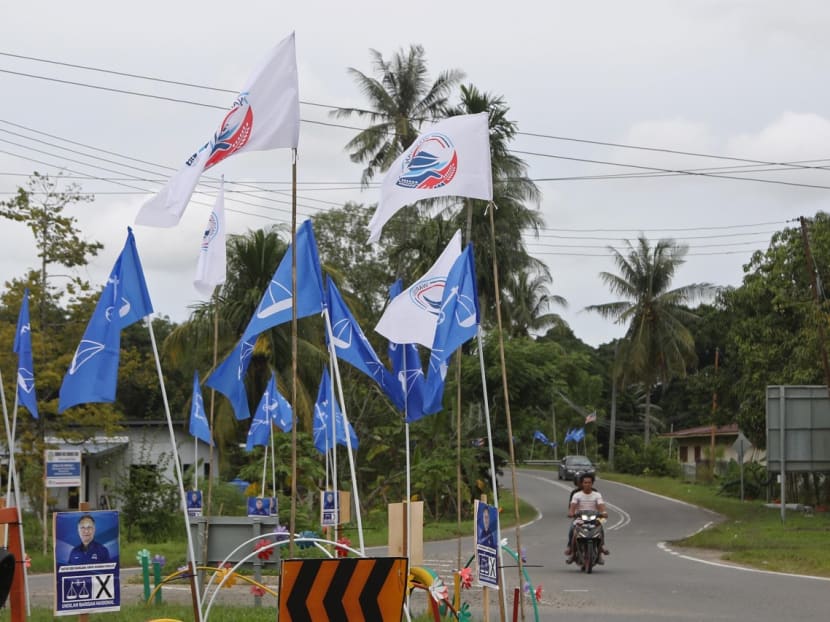 TODAY spoke to 15 rural voters and 25 urban voters living across various Malaysian states in the lead up to polling day on Nov 19
For rural voters, municipal issues such as better roads, or financial assistance from parties were among their top concerns this election
This was even though some rural voters were well informed of the broader significance of the Nov 19 General Election
Among urban voters, a cleaner and stable government topped their wish-list
Analysts said that political parties are seen as 'service providers' in rural areas, explaining the differing expectations between urban and rural voters
KOTA KINABALU — For Mr Madir Tambakau, 56, who has lived in a kampung to the north-east of Sabah's state capital Kota Kinabalu all his life, this General Election is a particularly important one.
"We can feel now the world is changing, especially the economy," said Mr Madir, a retired farmer, adding that the prices of goods are going up and it is harder for young people to find jobs.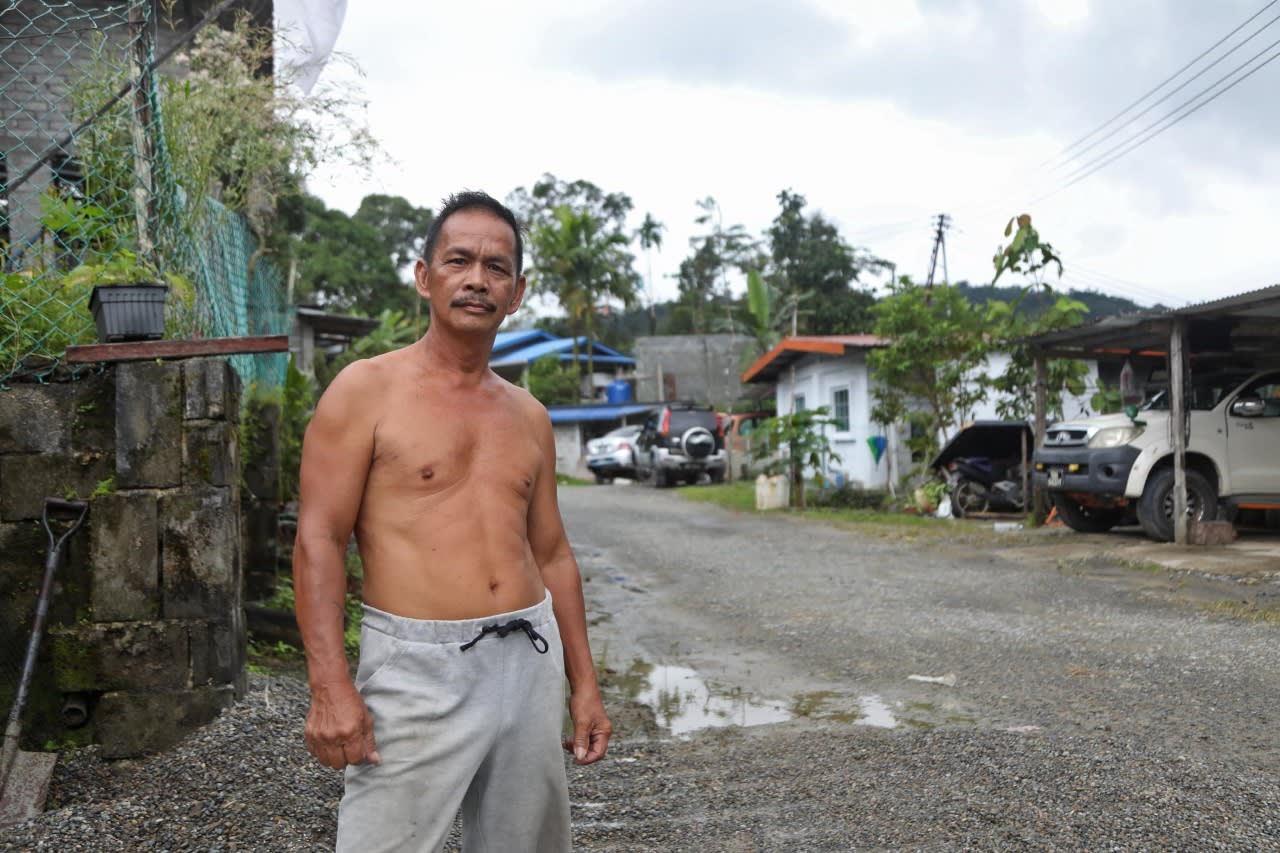 He admits feeling a little conflicted over what outcome he is hoping for at the Nov 19 polls.
On the one hand, Mr Madir would like Mr Anwar Ibrahim, chairman of the Pakatan Harapan (PH) coalition and president of its component party Parti Keadilan Rakyat (PKR), to become prime minister.
However, he is leaning towards voting for Ms Isnaraissah Munirah Majilis, the candidate from Sabah-based party Warisan, given the improvements she has made to their locality after she won the Kota Belud constituency at the 2018 general election. 
For example, Ms Munirah has been responsible for improving the local farmer's market by cementing the previously muddy floors, he said.
Mr Madir said that he hopes the candidates who win will be able to fix other municipal issues in the area, such as building better roads and better internet connectivity so that students can study more effectively. 
Mr Madir's views reflect the outlook of several Malaysians living in rural areas interviewed by TODAY across both East Malaysia and peninsular Malaysia who said that municipal and infrastructural issues were their foremost concerns in this election. 
Although political issues such as corruption have hogged the spotlight in Malaysia recently, such issues remain largely a concern among urbanites who live in cities or suburban towns. 
But for residents residing in rural kampung areas, municipal issues ranging from better roads to availability of electricity supply remain their top concern. 
This was despite the fact that some rural voters that TODAY interviewed were well-informed and clued into political developments at both a state and national level, and took an interest in bigger picture issues such as the overall economy and future leadership of Malaysia. 
Ultimately, with basic infrastructure lacking within their locales, municipal issues still took precedence for rural voters.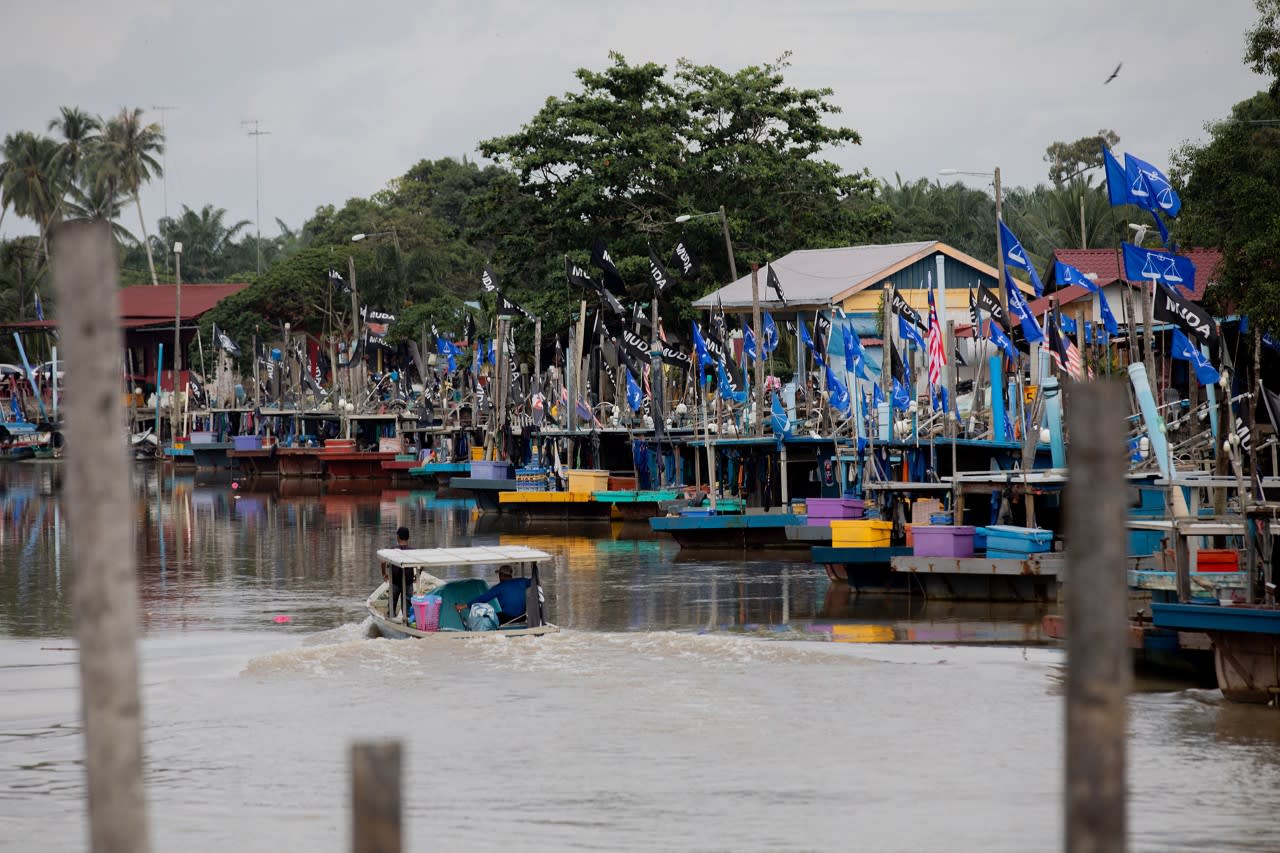 Journalists from TODAY spoke to 15 rural and 25 urban voters in the states of Perak, which lies north of Kuala Lumpur, Selangor, which encircles the nation's capital but does not include it, Sabah and Johor, the southern-most state.
Dr Azmi Hassan, a political analyst from Nusantara Academy for Strategic Research, said that urban voters and rural voters "have totally different needs". 
While rural voters tend to be more concerned about daily and infrastructure needs, urban voters are more likely to want their candidates to talk about long-term policies, he said.
However, rural Malaysians are "well informed and very learned" voters as there is information on politics available to them. As such, candidates have to be "very careful and respect voters' opinion", said Dr Azmi. 
Similarly, Mr Adib Zalkapli, director at advisory firm Bower Group Asia, said it is not surprising that voting decisions differ between urban and rural voters. 
"While established parties such as United Malays National Organisation (Umno) and Parti Islam Se-Malaysia (PAS) have embedded themselves within rural communities for decades, it is not so easy for them to do so in urban areas," he noted.
Umno is the lead party in the Barisan Nasional (BN) coalition.
WHAT KAMPUNG FOLK WANT
Some rural voters, while aware of the significance of these elections, said that their vote will ultimately be based on their constituency candidate's approach to municipal issues or the amount of cash handout or financial assistance a party has provided.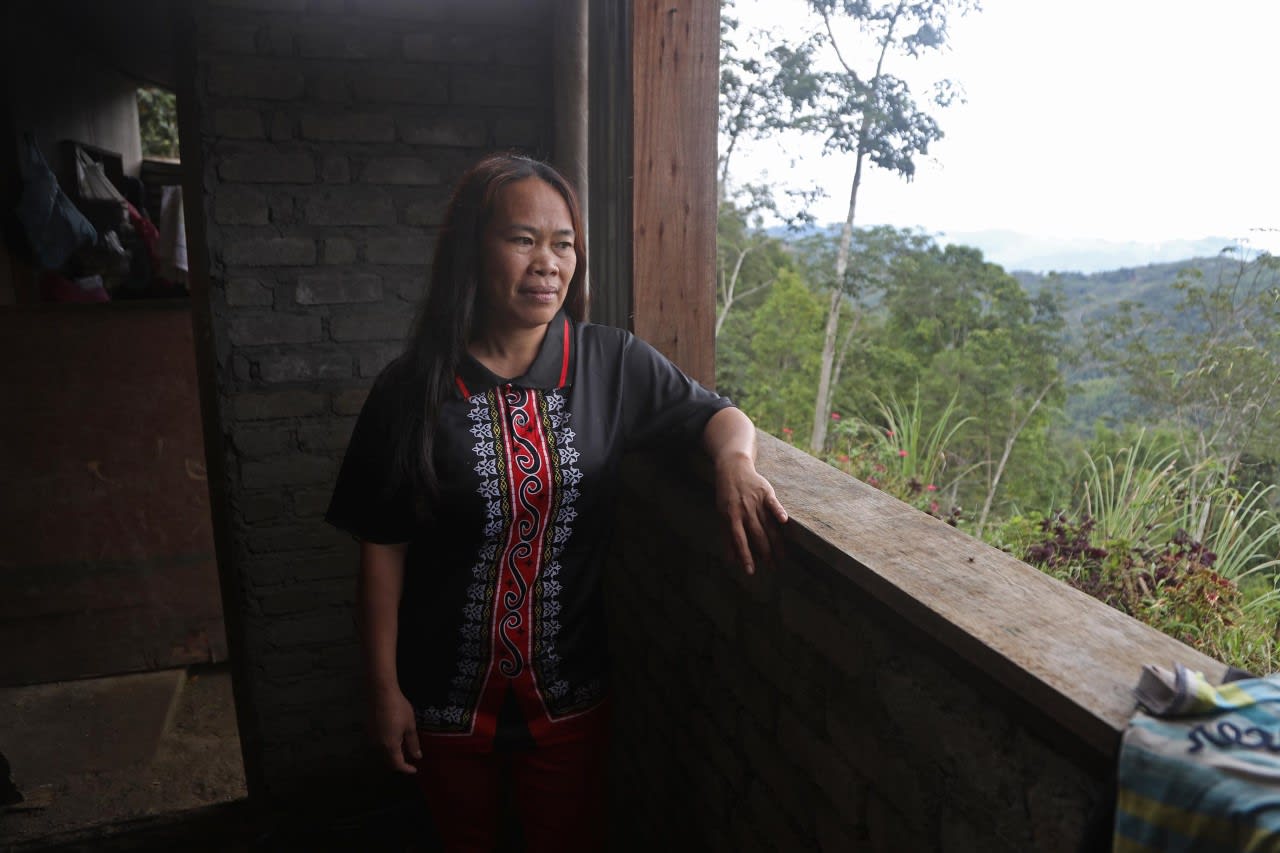 Ms Jessica Kanim, a 44-year-old shop owner in Sabah's Tuaran constituency, north-east of Kota Kinabalu, said that what was important for her was a school, better roads and electricity supply to her home.
She also wanted her constituency's Member of Parliament to address the issue of landslides, as landslides occur frequently, blocking roads. 
"What is important is that they deliver what is promised and not just disappear after the elections," she said of her ideal candidate.
Mr Langkan Bandoh, a 57-year-old shop owner at a village in Kota Belud constituency, Sabah said that this election was important because it will determine who becomes the new prime minister.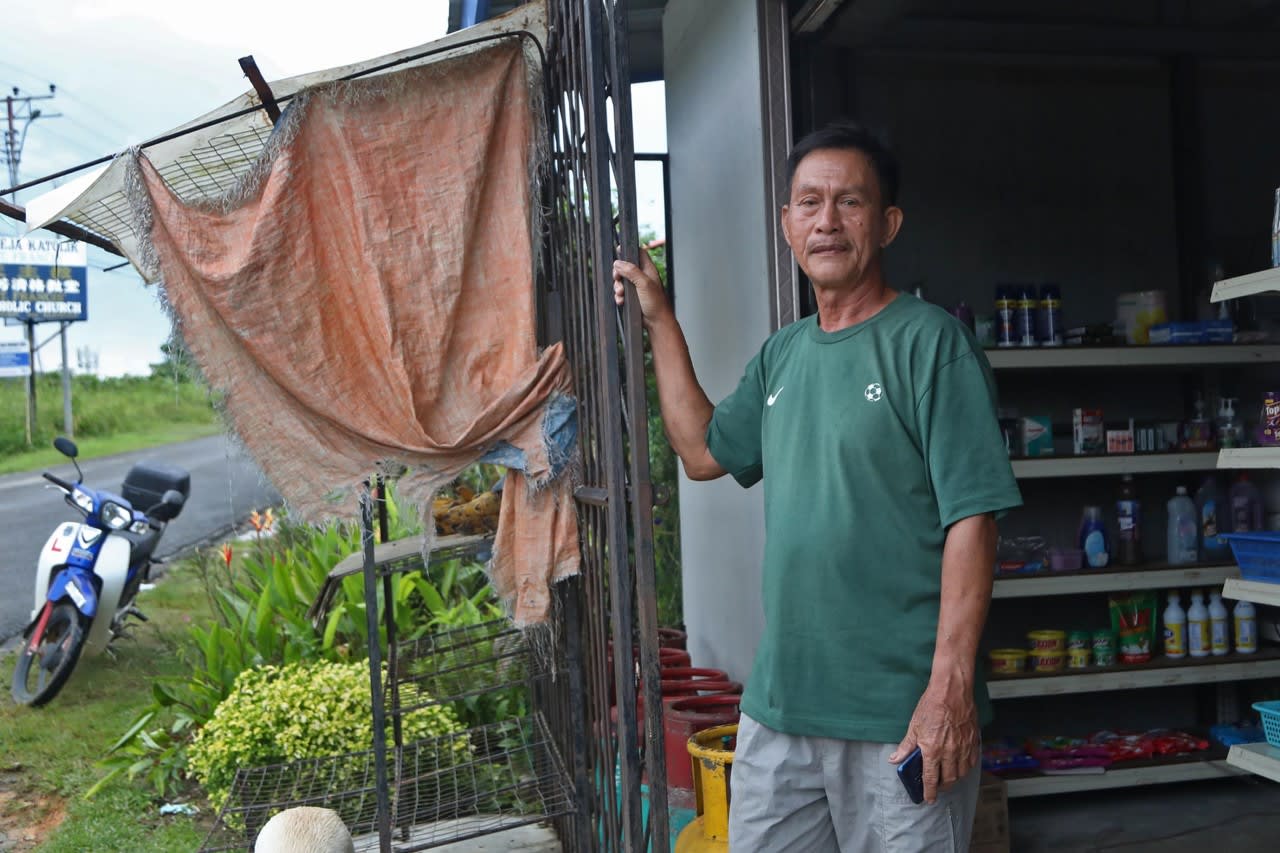 But when pressed on how he would choose to vote, he said: "Where there is money given, that is what we vote for. Nowadays, that is what's important." 
This attitude was also seen in housewife Rohaini Noh, 48, who lives in a kampung at Parit Jawa fishing village in Muar, in Johor state.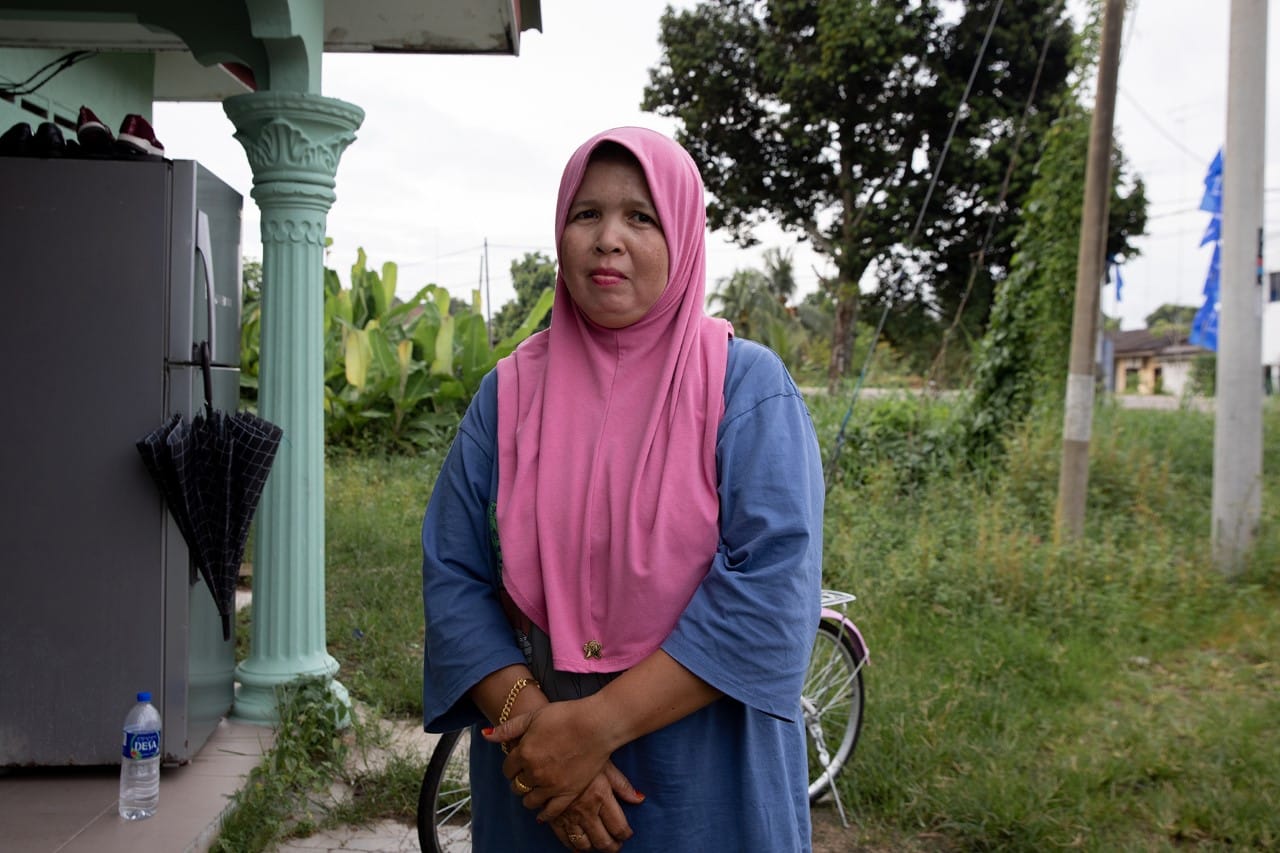 Having lived in rental housing there for seven years, she said that she "doesn't see the need to improve anything". 
"Barisan Nasional (BN) provided quick help to me by giving me money," she said. 
When asked if providing better jobs to the village folk would be a better option, the fisherman's wife said that her family preferred receiving payouts. 
WHAT URBAN VOTERS WANT
The key concerns of the urban dwellers centre on nation-wide issues which affect Malaysia as a whole, rather than municipal issues.
University student Fahim Azhan, 21, who lives in Batu Pahat in Johor state, said that corruption among the ranks of the incumbent is among his biggest concerns. 
"Whether Pakatan Harapan or BN, I don't really care which will be the ruling government, but if they are going to be the next government, that they will fight this corruption," he said. 
Agreeing, one Batu Pahat voter who wanted to be known only as Mrs Ng, said that when PH emerged victorious in the last elections, she was hopeful of long-term change in Malaysia, but this sadly did not materialise when the tides turned during the Malaysian political crisis in 2020. 
"I was hoping that Malaysia's next generation could grow up with a peaceful and stable Government, one where people have good jobs, and can also look past racial lines," said the 58-year-old housewife.
When asked about municipal issues affecting her hometown of Batu Pahat, she said that these were not among her concerns as the elections are about the whole nation, not just her town. 
For Mr Kevin Hung, a 31-year-old freelancer who will vote in Sabah's capital of Kota Kinabalu, the most pressing issue this election is the economic stability of the country, which he believes is in bad shape due partly to the "corruption of previous leaders". 
"I would like to exercise my right to choose a different leader for the country and see if they can make a difference," he said.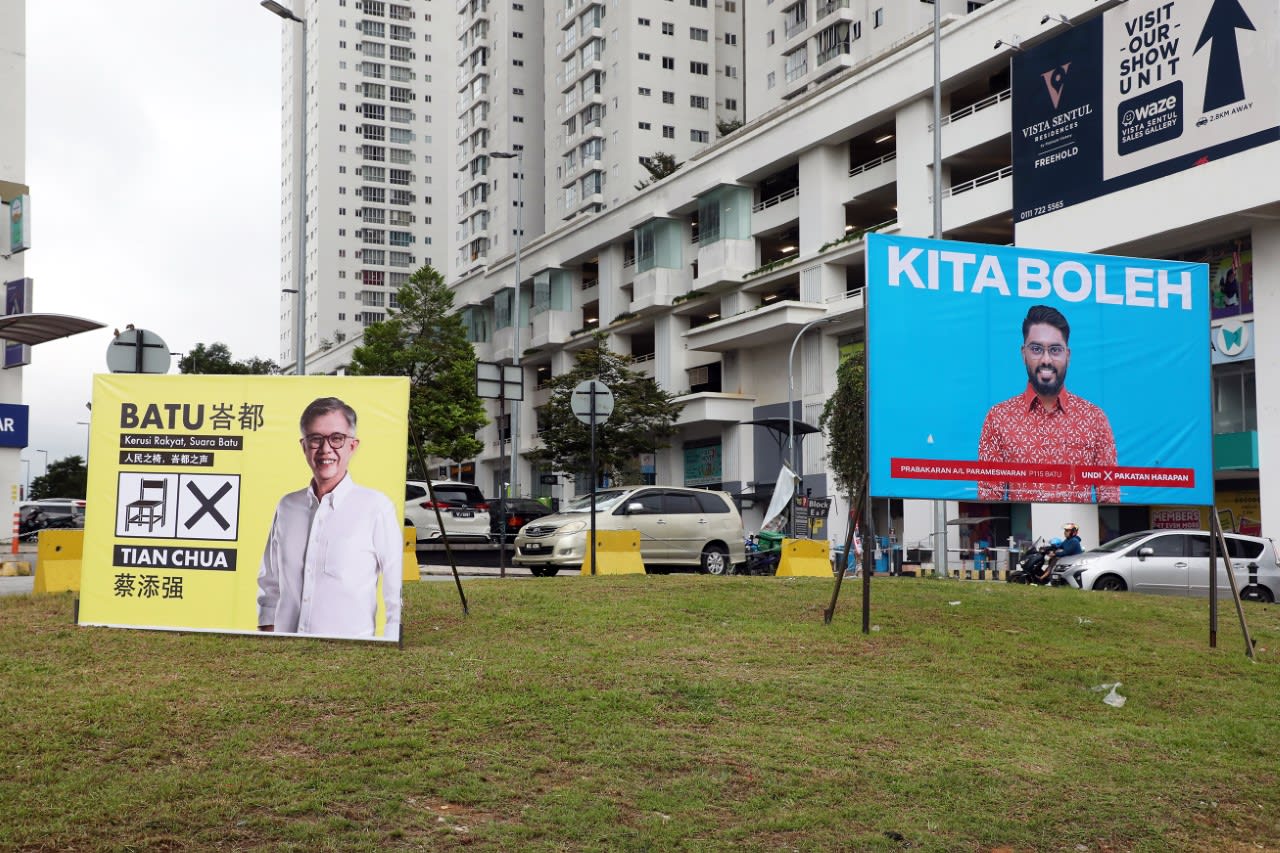 In Batu constituency, on the northern outskirts of Kuala Lumpur, some residents are torn between voting for party ideology or based on candidates' track record, when former PKR strongman Tian Chua decided to stand as an independent candidate against the party's official candidate.  
"(Potential choices are either) Praba, because of his party, or Tian Chua for his calibre and expertise," said Mr Harvinder Singh, 52, who owns a shop at the Komplex Mutiara shopping centre located in Batu.
He was referring to Mr P Prabakaran, the seat incumbent and official candidate contesting for PH.
'SERVICE PROVIDERS' TO RURAL VOTERS
Mr Adib of Bower Asia Group said that in some rural areas, political parties are seen as "service providers, in the same way urban voters treat government agencies and town councils".
This may further explain why rural voters have different expectations of political parties, he added.
Agreeing, political scientist Dr Meredith Weiss noted that the differing levels of development between rural and urban areas may contribute to the differing priorities among voters.
"So you might have, for instance, public transportation as being a dominant issue for urban areas, but agricultural inputs being a much larger issue for rural areas," said the visiting senior fellow at the S Rajaratnam School of International Studies.
However, she added that the divide might not be as straightforward, given "an uncertain number but a high proportion of voters" who live and work in urban areas, yet are registered to vote in their rural hometown for various reasons.
"(It) means that then, we have voters who live in cities who need city services, but who vote in a rural area in which what they're being provided or what's on offer may be really quite different," she said.
Dr Weiss said that at the end of the day, people have ideological or policy preferences, but their immediate needs and direct interaction with the state may feel more pressing.
"Or from a different angle, they may doubt their ability to push the needle on big national issues, but they may at least be able to secure some small-scale improvements closer to home," she said.
Visit our Malaysia Elections 2022 page for the latest coverage, updates from TODAY journalists on the ground and more.